'90 Day Fiancé': Fans Want Darcey Silva To Date This Season 7 Cast Member
Darcey Silva of TLC's 90 Day Fiancé has been unlucky in love the last few years (at least on the show). First, she broke things off with her Dutch fiancé, Jesse Meester, after their relationship went up in flames. Then, her sixth season relationship with British boyfriend Tom Brooks, from 90 Day Fiancé: Before the 90 Days, didn't work out either.
But Silva has seemed more positive recently on social media. The 45-year-old mom of two from Middletown, Connecticut, announced she was moving to Los Angeles, possibly with twin sister Stacey (who appears with her on 90 Day Fiancé: Pillow Talk).
Now, fans have taken to Twitter to suggest a 90 Day Fiancé mashup in the form of a relationship between Silva and Michael Jessen, a controversial cast member on the seventh season of 90 Day Fiancé.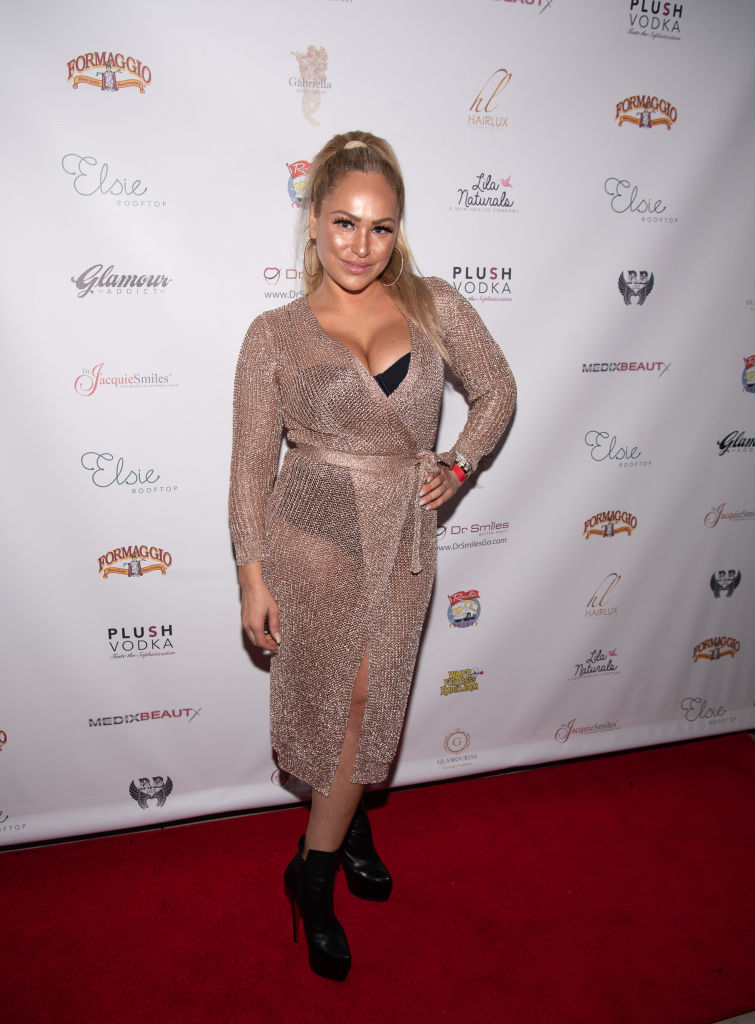 Silva recently shared messages of positivity amid her breakup
Silva's journey on 90 Day Fiancé hasn't been easy. Still, she took to Instagram recently to share a message of hope and empowerment. Announcing she was moving away from Connecticut and headed to Los Angeles, Silva wrote on Nov. 9: "I know my heart! I will always keep shining! Bigger and better is coming!"
She seemed to throw some light shade at her exes and social media critics in the rest of her post, adding: "I know and own my truth and heart! No one can use me anymore! Moving on up….LA baby! I deserve the best! Never settle for less! Rid the haters and users. Get out of my life and leave me alone!"
90 Day Fiancé fans offered their support and said they hoped she'd find a better partner in the future.
'90 Day Fiancé' fans are shocked by how much Michael spends on Juliana
90 Day Fiancé Season 7 cast member 42-year-old Michael Jessen, who hails from Greenwich, Connecticut, immediately raised eyebrows with his relationship with Juliana Custodio from Brazil. Custodio is only 23, and the pair met rather unconventionally, at a yacht party in Croatia.
Custodio was working as a model on the yacht, but the couple has weathered a number of accusations of a sugar daddy/sugar baby relationship and sex work.
In the Nov. 10 episode of 90 Day Fiancé, "They Don't Know," fans were shocked to see evidence of what they believed was Michael being taken advantage of. Jessen admitted to producers that he didn't know how much money he'd spent on his Brazilian fiancée so far, but hinted that it was upwards of $100,000 or even $150,000.
He also confessed that he'd given his fiancée his bank cards and credit cards to use in Brazil. She'd maxed out more than one, he explained, and even bought a car with one. This admission led many 90 Day Fiancé fans to suggest that Custodio wasn't trustworthy.
Fans said the 40-something '90 Day Fiancé' stars should get together
With Silva wanting more out of Brooks than he could give, and Jessen seeming to be willing to lavish time, attention, and money on his fiancée, a few 90 Day Fiancé fans thought the pair would make a good match.
In particular, fans noticed that Jessen seemed ready and eager to go above and beyond for his partner. Silva, meanwhile, found some less affectionate, and more reluctantly committed, partners in both Jesse Meester and Tom Brooks.
One Twitter user wrote, "For the money Michael has been sending he could've done better, someone like @DarceySilva."
Another shared a longer message about how well the pair would fit together, writing on Twitter: "@DarceySilva , I'm not sure if you and Tom are still together, but if not, my husband and I found a date for you! He's on the new season of #90DayFiance and his name is Michael! He even lives in CT! He's so sweet and he would treat you like a queen, which you deserve."
After the most recent episode of 90 Day Fiancé, yet another fan agreed, adding: "Yes! Please consider him Darcy!"
Jessen defended his fiancée on Instagram
Michael, for his part, pushed back against the suggestion on Instagram. One 90 Day Fiancé fan wrote to him under a recent post: "Contact Darcy Silva from the last 2 seasons. She falls in love in a minute. Juliana is an 'escort' and is taking you for everything, probably your bass too."
Jessen said the critic was "trolling" and took offense at the commenter's opinions about his lady, writing: "You must know something I don't…. pray tell."
Whatever the case, viewers will see Jessen's relationship play out, for better or for worse, on the rest of this season of 90 Day Fiancé. It's unclear as to whether Silva will appear on any future seasons of 90 Day Fiancé. But let's hope that, if she does, things go more successfully for her next time.