'90 Day Fiancé': How Much Money Has Michael Spent On Juliana?
Michael Jessen and Juliana Custodio of TLC's "90 Day Fiance" are one of this season's most controversial couples. Jessen and Custodio are battling allegations of prostitution, while fans are shocked by how much money he's admitted to spending on his Brazilian other half.
Michael Jessen and Juliana Custodio have quickly become one of the most talked-about couples on this season of TLC's 90 Day Fiancé. 42-year-old Jessen, a divorced father, hails from Greenwich, Connecticut, while 23-year-old model Juliana Custodio is from Brazil.
Besides their obvious age difference, the pair met in an unconventional setting, first hooking up during a yacht party in Croatia where Custodio was working as a model. Amid accusations of escorting and visa denials, Jessen revealed in the Nov. 10 90 Day Fiancé episode, "They Don't Know," that his fiancée has some troubling spending habits…with his credit cards, that is.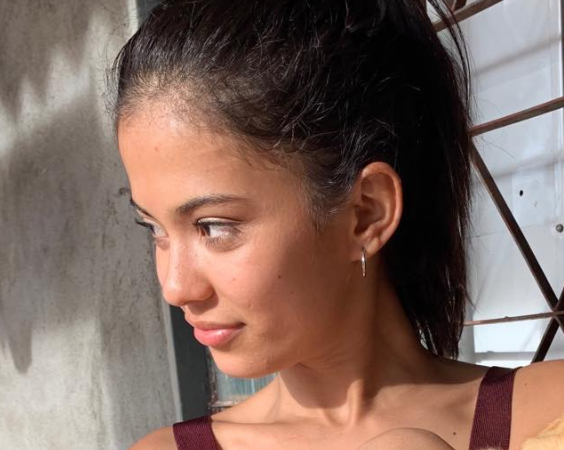 Michael opened up about Juliana's spending habits
While buying a $4,000 custom piece of jewelry for Custodio in advance of her visa interview at the American consulate in Brazil, Jessen fielded a call from his Brazilian partner that shocked 90 Day Fiancé viewers. Custodio told her husband-to-be that another of his credit cards was maxed out.
Jessen revealed that he'd given his fiancée several of his own credit cards to use for "groceries" and other necessities in Brazil. However, the international model didn't exactly appear to be using her American fiancé's money for daily living expenses. Instead, he admitted that she had spent the entire limit on more than one card thus far.
"She does sometimes use questionable judgment in some of the spending," he admitted. Most recently, she had bought a car with Jessen's credit card without telling him in advance. "I think it was a bit of an impulse," he said of her extravagant purchase. "Quite a big expense for an impulse."
The '90 Day Fiancé' star has spent a shocking amount on Juliana
So, how much has Jessen spent on Custodio over the course of their two-year relationship, really? TLC producers probed the 90 Day Fiancé cast member, but he was evasive. Still, many fans found his answers telling.
A producer asked Jessen how much he'd spent on his Brazilian girlfriend so far, to which Jessen responded that he didn't keep track. "Over $100,000?" the producer pushed.
Jessen looked awkwardly away, blushed, and scratched his neck as he admitted that he didn't know.
"Over $150,000?" the producer asked again.
Finally, Jessen answered, "I don't want to comment," leading many fans to believe that the 42-year-old had indeed spent well into six figures on his fiancée so far.
Although he admitted that his friends and family members were confused and concerned by his willful spending and trust in Juliana, Jessen said simply, "I spend a lot of money, but it's okay. It's how I've wanted to live my life."
He admitted to trust issues in the wake of visa denials
Custodio's K-1 visa interview in Brazil apparently didn't go well. She told TLC producers in the Nov. 10 episode of 90 Day Fiancé that the questions she was asked were "insulting." She told her fiancé that they'd asked her if she'd been "doing prostitution for the last 10 years."
Both Jessen and Custodio denied these allegations, insisting that her frequent international travel was due to her career as a model.
Still, Jessen admitted that he was worried he'd eventually find something out about his fiancée that he didn't want to know. "We've been going through this for almost two years, and every step of the way, something has gone wrong," he said, adding that sometimes he wondered if he could trust Juliana.