'90 Day Fiance: Is Ashley Martson Still in Love with Jay Smith?
No matter how terrible someone is to you in a relationship, getting over them is not easy. The time it takes to move on from a relationship is usually tied to how much effort you put into the union. Former 90 Day Fiance cast member Ashley Martson gave her all in her relationship with Jay Smith. She married him against her friends and family's advice. She moved him over to the US, knowing that she would have to work and provide for both of them. Even when it came out that Smith had solicited other women on Tinder and invited them over to Martson's house while she was at work, she still stayed with him.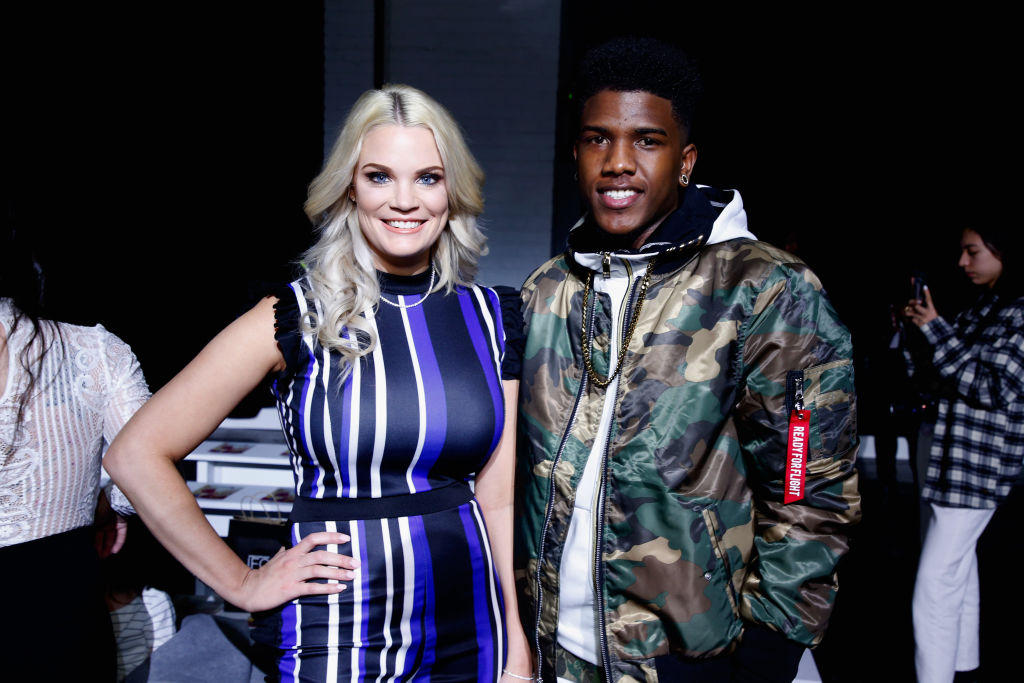 Now that the two former lovers are officially done, is Martson finally over Smith?
Ashley Martson and Jay Smith's breakup
The two ended their season of 90 Day Fiance on rocky ground but still together. But when a woman claimed that Smith got her pregnant, Martson finally left the relationship for good.
"I'm a big believer in following your heart and it is true that I took Jay back once again," she told In Touch. "I know people will judge me and, while I can accept that, it was ultimately my decision. However, what my friend is saying turned out to be true and Jay confirmed it himself on the phone that he did indeed have another girl who is claiming he got her pregnant. He said he doesn't believe her but they are going to get a test done and, regardless, it's clear he cheated on me."
"I am distraught yet again and am picking up the pieces and doing my best to move on," she continued. "I know that I only have myself to blame for the situation I'm in again. It's no one's fault but my own. I can safely say I am, once and for all, done with Jay."
Is Ashley still in love with Jay?
Martson is going into 2020 without Smith and she made sure to let everyone on Instagram know.
"This is as raw and real as I can be," she captioned a picture of her crying. "I'm fighting the tears just typing this. This year has been tough. This photo was taken accidentally the night of my birthday party in New York City. We had just split and I filed for divorce for the second time. The tabloids attacked me at my events all week about my failed marriage. He showed up to my party, unannounced."
"As I walked out the door and got in the Uber with @ritzy_rina I just lost it. The tears came pouring out. It was the moment I knew… I knew I failed. I failed my marriage, myself, my children. My heart was broken into a million pieces and the walls completely caved in around me."
She went on to say that it was truly over between her and Smith.
"I never felt a hurt like this in my life," she wrote. "Ever. I'm not blaming all this on him. That's not why I'm posting this. I just want men and women to both know it's okay to not be okay. It's okay to cry it out. It's okay to not be strong all the time. It's okay to fail. What's not okay is to let it destroy you. You can, and you will, get back up and begin to pick up the pieces."
Though Martson claims she will never get back together with Smith, she still has feelings for him.
"To this day I still hurt," she continued. "I still love him. I just have come to terms with the fact it's over and I'm gonna be okay. So all of you who are struggling please know these feelings are temporary and you will get back to yourself. Time truly does heal wounds. There is no more Ashley and Jay. I'm leaving this post with the final time I speak on us or our marriage."