'90 Day Fiance': Is Caesar Mack Coming Back to TV?
Some people go on 90 Day Fiance to show the world that international love can really work. Others go on the show to become famous and get money. Caesar Mack was one of the former. When he joined the 90 Day Fiance: Before the 90 Days roster, he was madly in love with Maria, a Ukranian beauty that he had never met in real life.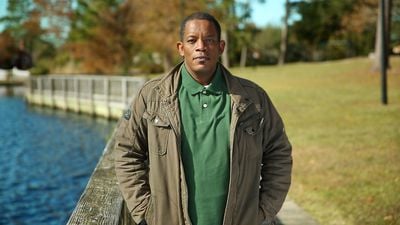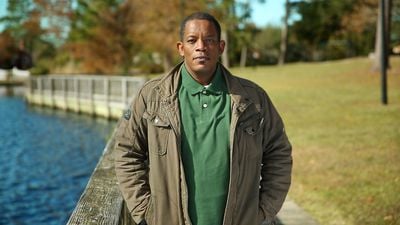 But now that that relationship is over and done with, Mack may have become a fame seeker. Will we be seeing him on another show soon?
Caesar Mack and Maria's relationship
Mack had been courting Maria for over five years when 90 Day Fiance started telling his story. And by courting, we mean that he was sending her money. Over the course of their relationship, the nail tech had sent Maria about $800 a month, which added up to over $40,000. To fund Maria's allowance, Mack was working nonstop in the nail salon and living on the bare necessities to save money.
Mack had plans to meet Maria but they never worked out. At first, he planned on going to Ukraine to visit her in her home country, but Maria made him book them both tickets to Mexico instead.
Sadly, Maria never showed up in Mexico, which caused things between the two to end. Later, Mack took her back.
"Even though Maria broke my heart since I've been home, we've been talking again. I'm not going to give up on her," he said on the show.
And then, he began sending her more money.
"You know, it's just that I love her so much, so I just decided to keep trying to help her out," he said. "I really don't think that she's using me. She's just… I think that she just needs a little help. Just hoping everything will work this time."
Is Caesar Mack going to be on another show?
Just because things didn't work out with Maria, doesn't mean that Mack can't be on the next season of Before the 90 Days. As Darcey Silva has shown us, you can be on multiple seasons with different partners. But it looks like Mack may be putting his search for love on the backburner for now.
Rumors have been spreading that the former 90 Dayer might actually be competing on the popular survival show, Naked and Afraid. One of Mack's coworkers at the nail salon told SoapDirt that Mack is training to go on the show.
Anyone who has been following Mack on Instagram has seen that he has been hitting the gym quite hard in the last few months.
"Hanging with my boy trying to get big swole watch out lady I will be back," he captioned a photo of him working out.
He's also started weightlifting.
"About to get big and bench press the negativity off," he captioned a video of him pumping iron. "Light weight light weight push the negativity off."
And fans have been super supportive of Mack's new healthier lifestyle.
"Good that you're at the gym!" one person commented.
"Ceasar take it easy, go slow lifting those heavy weights," another person wrote. "I encourage you to continue on your journey, but be careful."