'90 Day Fiance': Is This the Man Darcey Silva Cheated on Tom Brooks With?
Anyone who watched 90 Day Fiance: Before the 90 Days could see that Darcey Silva and Tom Brooks weren't meant to be. They each had wildly different expectations going into the relationship. Silva was in love and wanted to be married. Brooks…well, it was unclear what exactly he wanted to get out of the relationship.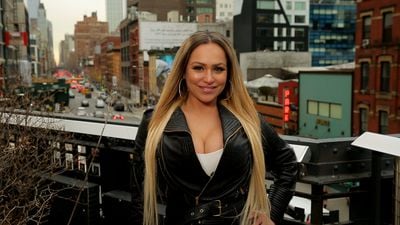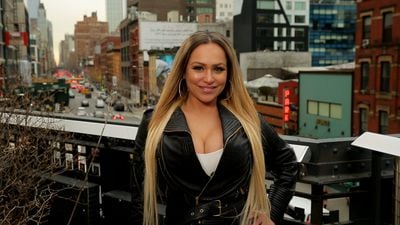 So, it's no surprise that the couple ended things shortly after the season ended. What has been shocking is all of the allegations against Silva that she was unfaithful during her relationship with Brooks.
And now, new evidence has just come out that proves that this could be the man that Silva had the affair with.
Darcey and Tom's relationship
This wasn't Silva's first go at making international love work. She previously appeared on two seasons of the show with her ex-boyfriend, Dutch fitness model Jesse Meester.
After that relationship went up in flames, Silva decided to give Brooks a real try after talking with him for four years on and off.
But it quickly became clear that Silva wanted more out of the relationship than Brooks. Though she was expecting a ring, Brooks never proposed and when she got back to the U.S.A, he barely even talked to her.
"Maybe I'm in a different mindset," Silva told Brooks at the 90 Day Fiance Tell All special. "I mean, if you love somebody, you'll do whatever it takes to be with that one person. I mean, I would like to have more time with you, more communication. I feel like you don't."
But Brooks was just annoyed by Silva's constant need to be in communication.
"I feel when I say to you, 'I'm in a business meeting, I'll call you later,' and I get 1500 text messages, that's not you respecting me," he responded. "You ring me at 4 o'clock in the morning then send me 50 messages saying, 'What are you doing?' Are you that girl? You can't ring people at 5 a.m."
Later, Silva alluded to being single in an interview.
"You know what, it's to be determined, you guys are gonna have to wait and see," she told Entertainment Tonight when asked whether she was still in a relationship. "But on that journey of love, I take risks and I am so proud of it. I will always follow my heart and, you know what, I'm grateful. I'm grateful for the energy that I bring to relationships and opening my heart. It's a positive thing in my end, so, we'll see what happens."
Shortly after the reunion, Silva posted a picture, which was captured by In Touch Weekly, with the caption, "Done with the past. Excited for what the future holds! I'm ready for a sexy and manly Aussie! Let's go down under. Will always keep my heart open to life and real love."
The photo has since been deleted.
Is this the man Silva cheated with?
The rumors of infidelity all started when Brooks' sister Emma accused Silva of cheating with a man named Michael from the UK. She claimed that Silva was sending Michael sexy videos while still dating her brother.
Frauded by TLC also reported that Silva has been sending money to Michael, with the latest transaction being as recent as Nov. 16.