'90 Day Fiance': Jeniffer Tarazona Responds to Claims About Tim Malcolm's Sexuality
'90 Day Fiance: Before the 90 Days' stars Jeniffer Tarazona and Tim Malcolm received a lot of criticism when it comes to their relationship. Tarazona recently addressed some of the issues.
Tim Malcolm and Jeniffer Tarazona have been confusing fans since they first appeared on 90 Day Fiance: Before the 90 Days. Though they were, in theory, one of the most normal couples on the show, there was still something about them that was very off.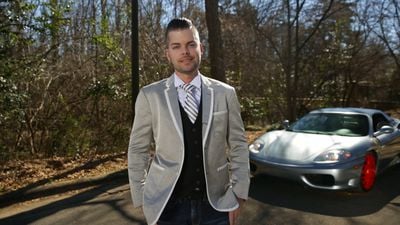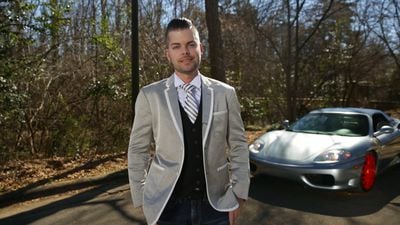 Being intimate with your partner is not the top priority on everyone's list before getting married, but throughout the season, it began to seem like it wasn't on Malcolm's list at all. Every time Tarazona tried to take things to the next level, Malcolm would make up some sort of excuse to get out of it.
Finally, Tarazona has spoken out about what really went on between them.
Tim Malcolm responds to allegations that he's gay
During the season, Tarazona asked Malcolm point-blank if he was gay. Malcolm addressed those concerns at the 90 Day Mixer.
"Jennifer's not the only one that's said that," he told Entertainment Tonight. "Let's be honest. There's a lot of people that have speculated that there's all kinds of issues going on."
He shot down the accusations that he was gay and said that sex just wasn't that important to him.
"I'm almost 40 years old," he told the outlet. "I want to be in love. I know sex is an important part of love, but it's not everything like it used to be. My biggest goal was just building a foundation that I thought would be able to last because I don't want to be divorced. I've waited this long to get married. I've never been married. I think that's just strange that society just thinks if a man says no then he's gay. If a woman says no, it's fine. But it's like the double standard that society has. I kind of laugh about it. I do have some feminine traits. The gay thing was kind of out of left field for me."
And he also denied rumors that he's transgender.
"The episode that just aired, you saw me get into a hot tub with Jeniffer, and I saw online that people were literally screenshotting it and looking for scars that I had my 'breasts' removed," he said. "It comes with the territory. You're going to get people that just have to come up with these outlandish ideas." 
"I'm not transgender," he finished. "I think it's cool for the people that want to do that if that's what you want to do with your life, but that's not me."
Does Jeniffer Tarazona think Tim Malcolm is gay?
During the tell-all event, Tarazona was asked about Malcolm's sexuality. She insisted that she knew that Malcolm wasn't gay. She went on to say that though Malcolm was "delicate," it meant a lot to her that he was so respectful of her.
When pressed about whether they had been intimate or not, the two admitted that they had not. Despite everyone's concerns about their relationship, the couple is still going strong and Tarazona is planning to come to the United States to visit Malcolm soon.