'90 Day Fiancé': Jorge Nava Unrecognizable Thanks to Life in Prison
90 Day Fiancé star Jorge Nava has been serving a two-and-a-half-year prison sentence as a result of a bust in 2018. Since Jorga Nava has been gone, Anfisa Nava has drastically changed her lifestyle and her body. As it turns out, she's not alone.
In fact, Jorge Nava has made some drastic changes of his own. According to the reality television store, his life in prison has turned around his previously unhealthy lifestyle, and turned him into a new man.
Jorge Nava's arrest
90 Day Fiancé star Jorge Nava was arrested on February 12, 2018, after he was discovered with 293 pounds of marijuana in the trunk of his car in Arizona. Nava was charged with possession of drugs and intent to sell.
Originally, Nava was facing down a much larger number than 2.5 years. "When I first started, with the charges against me, I was looking at around 24 years, something like that, some ridiculous number. But luckily, my lawyer was able to work out a plea agreement and I got the charges dropped and I ended up pleading to a class four felony in Arizona," Nava told TMZ.
Arizona allowed marijuana for medical purposes at the time, and Nava found his arrest ridiculous as a result. "I feel like the whole fact of it, going to prison over the same stuff that's legal is kinda crazy to me," he said.
"I feel like it's really harsh of a penalty for the crime being. Just because it's marijuana-related and right now, it's going legal," he added.
Jorge drops a ton of weight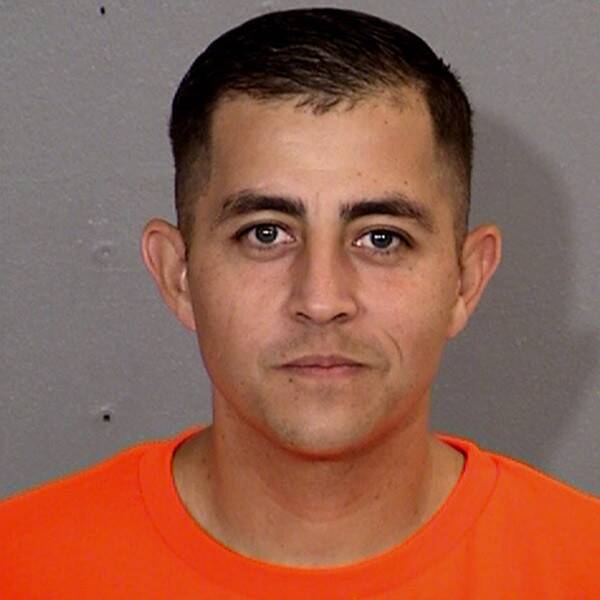 However, since Nava's arrest, his life has undergone some drastic changes. First of all, for all those curious, Jorge Nava says he and Anfisa Nava are doing fine. According to Jorge, they're doing "really well."
Meanwhile, Jorge has changed his physical appearance drastically. The 90 Day Fiancé inmate has dropped no less than 125 pounds during his prison stay. "I am glad that people are noticing some positivity out of such a negative outcome," Jorge Nava told E! News. "Hopefully people can see that I am able to turn things around even though I am at the lowest point in my life."
Jorge has been working out with a fellow inmate. "We both motivate each other and we push ourselves to the limit pretty much," he said. Jorge has been doing plenty of jogging, and a variety of military-based workouts.
"I had a really bad diet when I was out in the free world," Jorge told E!. "I wanted to be in the best physical and healthiest shape possible," Jorge also shares. "I feel healthy and energetic. I feel overall more confident with myself."
"My hope is to basically get out and start life over with a different point of view. I don't want to make the same mistake that I already did. I learned from all of the negativity. Hopefully, I can turn it into something positive and make a greater change," he added.
Anfisa Nava is getting swole
Meanwhile, Anfisa Nava has been making some drastic fitness changes of her own. The 90 Day Fiancé beauty has been working on bodybuilding, and has been participating in bikini competitions.
Of her husband's imprisonment, Anfisa Nava wrote on Instagram, "It has been very hard on me because Jorge and I are not just husband and wife but we are truly best friends,. We used to share everything with each other and since we aren't together physically now and only get to talk to each other once a day it feels like a big part of me was taken away."
However, bodybulding has helped her during this time. "To fill the void that I felt after Jorge was sentenced and I was left on my own I decided to try to stay busy and do what I enjoy the most and it was working out. And ONE DAY I want to take it on a higher level and compete in NPC bikini division," she wrote.