'90 Day Fiancé': Larissa Dos Santos Lima And Her Ex-Boyfriend Make Amends
90 Day Fiancé's Larissa Dos Santos Lima, a mom from Brazil who had a rocky relationship with Colt Johnson on the wildly popular TLC show, has had a tumultuous love life since her on-again, off-again relationship with Johnson ended for good.
Most notably, Lima dated Eric Nichols shortly after her breakup with her 90 Day Fiancé ex. After a brief but intense relationship, the pair split up and took to social media to speak out against each other. Now, the former couple has come forward to announce that they have made up and will continue to support each other as platonic friends.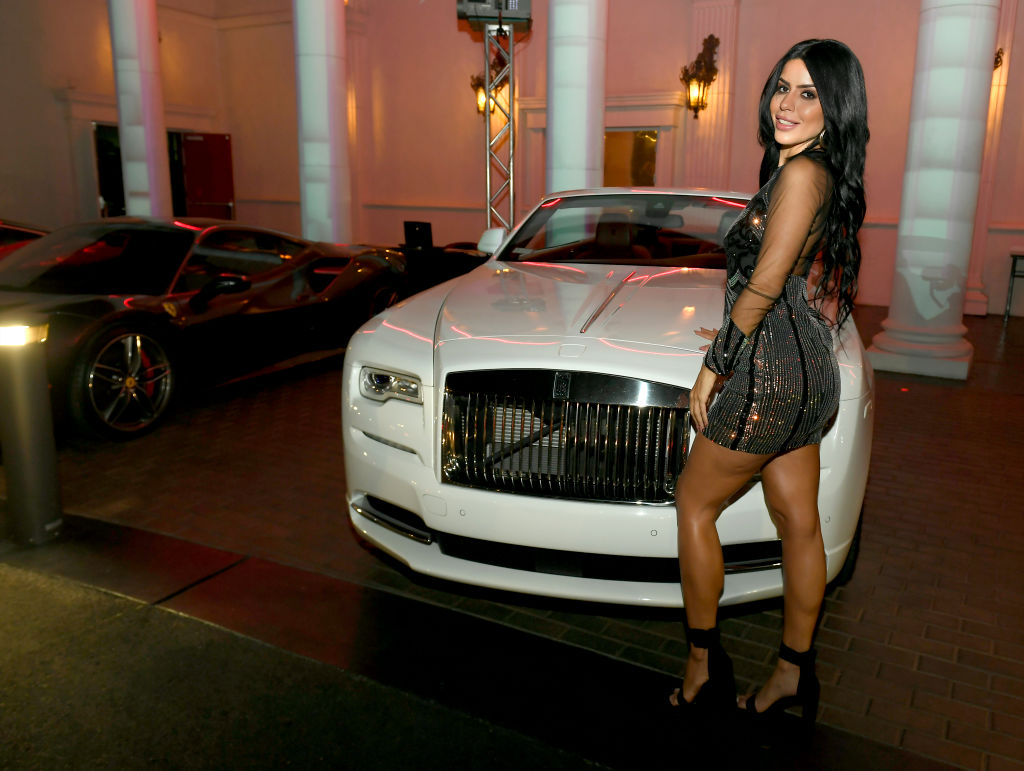 Lima and Nichols posted about forgiveness on Instagram
Lima wrote a post about her breakup with Nichols in September 2019. At the time, she explained that she had jumped into her new relationship too quickly after her divorce from Johnson. "I know now I need to work on me and focus on my healing of my scars," she wrote in part.
The aftermath of the breakup was nothing short of explosive. Nichols claimed on Instagram that he hadn't found out about the breakup until Lima's social media post. Meanwhile, the 90 Day Fiancé star even filed a police report against Nichols, claiming he'd harassed her with repeated phone calls.
On Nov. 14, Nichols shared a friendly Instagram photo of himself with his ex-girlfriend and explained that the couple had made it past all the drama.
"I'm posting this to let everyone know that Larissa and I have managed to work things out and remain as friends," he wrote of his 90 Day Fiancé ex. "We've apologized to one another for the action we've taken towards one another in the public eye about our friends family and fans."
At the end of the post, Nichols said that he had learned a lot about his own flaws through the messy breakup. "This has been a true learning experience and I've learned that in the event of such situations to make decisions, I'll rethink my actions before taking them into effect that way I know what sort of impact it will make on those around me," he wrote in the post.
He concluded, "Not one thing in existence is not an image. #lotsoflove: To every individual reading or hearing this message!"
Nichols apologized for snapping photos with Lima's '90 Day Fiancé' ex
After his dramatic, public breakup with Lima, Nichols shared his frustrations on social media. He even took a series of photos with his 90 Day Fiancé girlfriend's ex, Colt Johnson, and Colt's mother Debbie Johnson.
The photos were themed around memorable events from the TLC show, such as Johnson forgetting to bring flowers to the airport and Debbie's in-home slot machine, which Lima famously hated.
Nichols used his recent Instagram post to apologize for his behavior with Lima's ex-husband. "As of now, we have cleared the air and I want to specifically apologize for meeting with Colt & Debbie and posting photos," Nichols wrote.
"I acknowledge it was a low blow and kid like behavior on my behalf to meet with Colt/Debbie knowing the outcome would be hurting Larissa," Nichols continued. "I can't say exactly what I was thinking in the moment of being invited over to Colt & Debbie's, but it has [led] me to writing this."
Fans offered supportive messages for the former couple
Most 90 Day Fiancé fans praised the couple for their maturity in making amends. Many acknowledged the frustration of dealing with a painful breakup in the public eye.
One Instagram user commented under Nichols' post about Lima, "This is really cool. Hopefully you can be friends with everyone! It takes a big person to admit their mistakes! Good luck to all parties!"
Another commenter agreed, writing, "Very good guys!!!! It's great to see this type of solution. More kindness needed."