'90 Day Fiancé': Larissa Lima Claims She Was Stalked By an 'Obsessed' Social Media Follower
Larissa Dos Santos Lima of TLC's 90 Day Fiancé has recently been trying to seek more positivity in 2020. After divorcing Colt Johnson, the 32-year-old Brazil native stayed in Las Vegas and completed her required domestic violence courses related to her three arrests.
Since then, she has taken to social media to publicly make up with her ex-boyfriend, Eric Nichols. Larissa also even shared sweet sentiments about her former mother-in-law, Debbie Johnson, with whom she famously fought constantly during her short-lived marriage to Colt.
Now, it looks like the 90 Day Fiancé star wants to take on the issue of online harassment, especially against public figures. In a now-deleted Instagram post, Larissa spoke up about alleged stalking and harassment she endured from a series of critics and "obsessed" fans.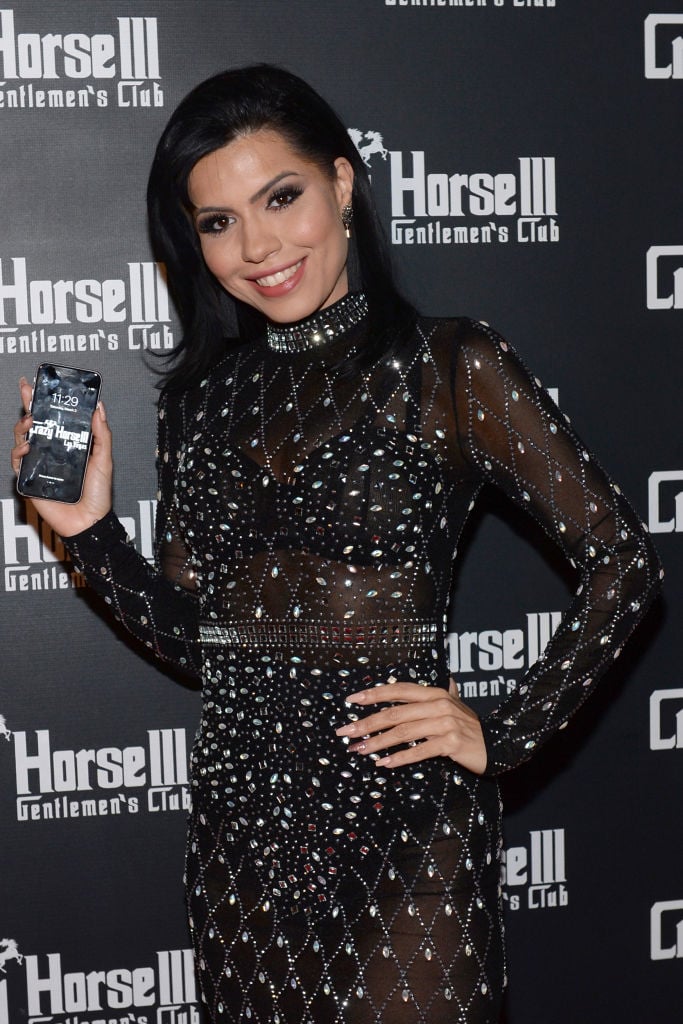 Colt's ex took to Instagram to claim she was being stalked and harassed
In a lengthy Instagram post, Larissa captioned a selfie with harrowing claims about being insulted, stalked, and harassed online. 
"Think it's easy and all fun 388K?" she wrote, referencing her 388,000 Instagram followers. "Think again. Here are some facts: It begins with a seemingly heartfelt message you receive from a 'fan.' She compliments you, and wishes to meet up with you."
Larissa continued by describing the dark turn that many of her online interactions with strangers tend to take. 
"Very quickly, she messages you that you are an ugly whore and she wishes ill on you," the 90 Day Fiancé star continued. "She is one of many women that will develop a strange and disturbing obsession with you. They will stalk your every move on social media, paying close attention to who you are close to and stalk them as well."
The 90 Day Fiancé star said the worst part was the constant harassment of her romantic partners and even her family members, including her kids and other loved ones. "These women will go after your husband or boyfriend, not because they want him, but to upset you. Their DMs will be beyond inappropriate," Larissa claimed.
She concluded the post by sharing the devastating impact this kind of cyberbullying had on her. "They will try to hunt down those you are involved with sentimentally, including your family, in an attempt to cause a devastating family rift," Larissa wrote. "In order to hurt me over their unhealthy obsession, they hurt many other people. It is not harmless, it is hateful."
'90 Day Fiancé' fans flocked to the post to offer support
Some 90 Day Fiancé viewers responded to the Brazilian mom of two with criticism, suggesting she should simply stay off social media if she didn't want to be harassed. Others hinted the 90 Day Fiancé star was just seeking attention.
But most of Larissa's comments were supportive and even shocked, as many fans didn't realize cyberstalking and online harassment went that far. 
"Wow very scary and very disturbing," one concerned fan wrote. 
Another 90 Day Fiancé fan reassured the reality star, "Some people want nothing more than to watch others suffer! So sad. Only feel the love and actual fans!"
Yet another Instagram commenter advised Larissa to be careful with her physical and emotional safety online, writing: "Larissa, it's easy to see you have a kind soul, and trust easily. Sad to see there are so many cruel and malicious people in the world. Stay true to yourself, and keep those that love [you] close."
Darcey Silva chimed in to support her castmate
At least one of Larissa's 90 Day Fiancé castmates offered her support as well. 
Darcey Silva of 90 Day Fiancé: Before the 90 Days has been open about her own experience with stalkers, online bullying, and harassment during her time on reality TV, so she probably felt she could relate to Larissa's frightening story. 
Darcey sent well wishes to Larissa in the Instagram comments, writing: "Praying [no] one hurts you too! We are here for each other! Staying and standing strong! Love you! Keep inspiring and being beautiful inside and out!"