'90 Day Fiance': Larissa Lima Makes a Shocking Post About Colt Johnson's Infamous Mom
Larissa Dos Santos Lima and her ex-husband Colt Johnson's mom Debbie Johnson had possibly the most contentious relationship in 90 Day Fiancé history (and that's saying a lot).
The Brazilian mother of three moved to Las Vegas to be with her then-fiance, and eventual husband, Colt. But Colt and Debbie were a package deal. Larissa wasn't a big fan of Debbie's attitude or her in-home slot machine, and the mother- and daughter-in-law fought constantly. Larissa was eventually arrested for alleged domestic violence against Colt three different times, and the marriage fell apart.
Since the divorce, Larissa appears to have tried to move on, but the three 90 Day Fiancé stars never stopped taking jabs at one another. Colt and Debbie even posed for pictures with Larissa's ex-boyfriend Eric Nichols as an act of revenge.
But now, it seems that Larissa wants to switch things up. In a surprising, lengthy post about her former mother-in-law, the 90 Day Fiancé star claimed to want to make peace.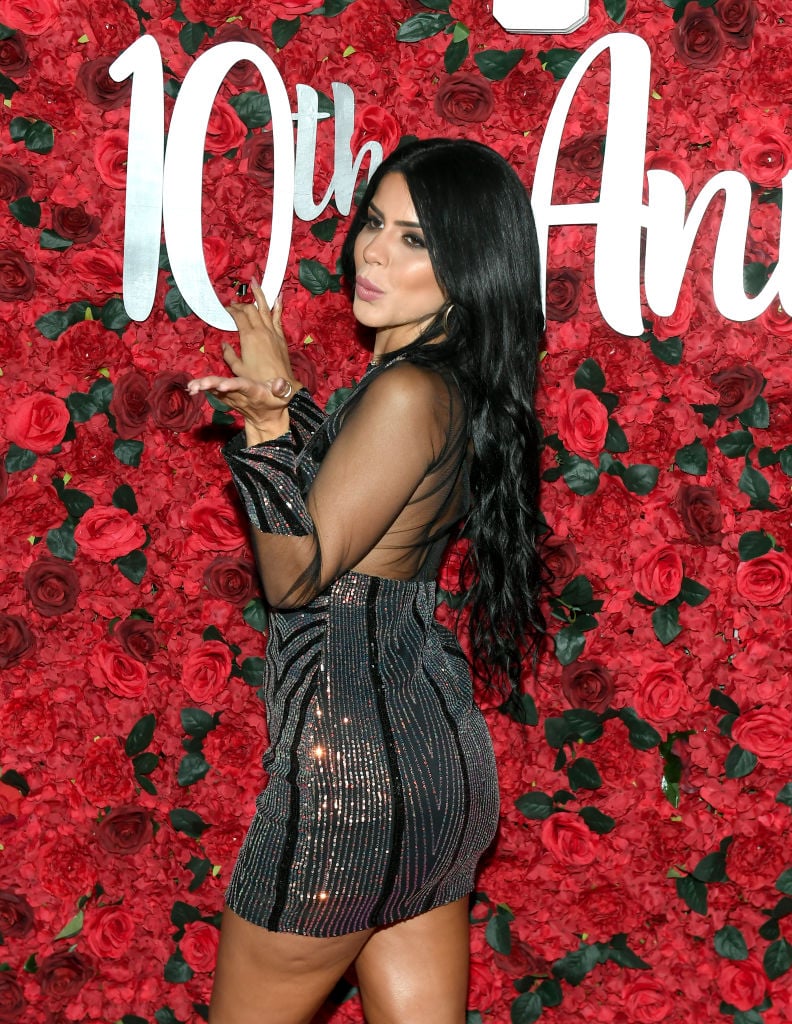 Larissa seemed to turn over a new leaf with a kind post about Debbie Johnson
Just before the end of 2019, Larissa wrote a bombshell Instagram post that shocked many 90 Day Fiancé fans. The usually snarky TLC star shared a throwback photo of herself enjoying time in Las Vegas with Colt's mom Debbie and wrote a heartfelt message about wanting to move on from the drama.
Larissa wrote in part, "A new year, a new decade is quickly approaching. While I have been working to better my mind, body, and spirit in 2019, I want 2020 to be the year or renewal and to cleanse all the bad energy from the past."
She added an apology for her wrongdoing in her marriage to Colt and her relationship with Debbie, writing, "My time with the family was a bad phase of my life, and for the three of us it could never work out. Big mistakes were made, and for my part, I'm sorry. I have paid for my mistakes by the law with compliance of the court, but I am sorry with my soul for my part in the break up of the family."
The 90 Day Fiancé star even shared a few fond memories of Debbie that she claimed still made her "smile." "I will always have a place in my heart for her," Larissa wrote.
She closed out with a plea for her followers not to attack Debbie on social media or elsewhere, and even suggested hope for a reconciliation in the future. "I ask you all please, not to insult my former mother in law. This is something I want to stop once and for all…She does not deserve to be insulted or hurt," wrote Larissa. "She is a good person, and one day I hope to see her in a restaurant or in a shop, and hug her."
This move appears to be a pattern for Larissa. She recently also made up with her ex Eric, with whom she had a tumultuous breakup. (The jury is still out on whether Larissa and Colt will ever make amends, though.)
Fans praised the '90 Day Fiance' star for her peaceful message
Although some Instagram users were skeptical of Larissa's authenticity and wondered if the post was written for her, others hoped Colt's mom and Larissa would finally let bygones be bygones.
90 Day Fiancé cast members Danielle Jbali and Robert's fiancee Anny, from Season 7, wrote positive comments, praising Larissa for her empathetic move.
One supporter wrote on Instagram, "You are a genuine sweet person. I love your good heart that you have, and how you appreciate things and acknowledge that you are thankful for them." Another fan added their praise for Larissa's brave post, writing, "Sometimes we can forgive but it's best not to go back. @larissalimareal I spent time with you, saw your heart and I know the love you had for this family. Best wishes hon for the new year. I luv u."
Colt's mom pushed back against the message
But despite all the support, at least one reader wasn't fully convinced of Larissa's sincerity. On 90 Day Fiancé blogger and social media influencer John Yates' Instagram post about Larissa's statement, Debbie herself claimed she wasn't so sure.
"Well isn't she just the sweetest thing," Debbie wrote in a comment. "After attacking me for the last 2 days she wants to forgive…I'll tell you what. I forgive you Larissa, and I do apologize for SOME of the things I have said about you. So let's do this. You live your life and let us live ours. Stop with the past and I will do the same. No lies, no accusation, no more BS. If you agree to this [then] I wish you well. If you break this agreement, God have mercy on your soul."
90 Day Fiancé fans will have to wait to see whether Larissa takes Debbie up on her agreement.