'90 Day Fiancé': Michael and Juliana Make This Big Announcement About Kids
Juliana Custodio and Michael Jessen, stars of TLC's 90 Day Fiancé Season 7, have spoken out repeatedly against their portrayal on the show. The couple's large age difference, Michael's two children, and the wide gap in their financial circumstances have sparked controversy, but Michael and Juliana are now married and seem happy together.
Michael, a Connecticut wine entrepreneur, and Juliana, an aspiring international model from Brazil, recently took to Instagram to push back against their portrayal on 90 Day Fiancé…and to make a life-changing announcement about their future.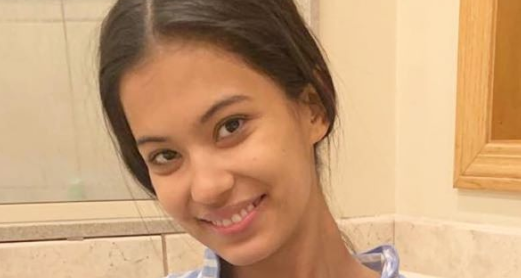 Michael and Juliana spoke out against their portrayal on the show
On the Dec. 15 90 Day Fiancé episode, "The Truth Shall Set You Free," viewers saw Michael and Juliana debating a possible prenuptial agreement that would protect Michael's assets for his two children in the event of a divorce. But Michael wasn't happy about how their meeting with a mediator was televised.
"This is the biggest bunch of manufactured bullsh**," he wrote under a screenshot of the couple's meeting with a mediator. The 90 Day Fiancé star added, "Shame on you Sharp Entertainment and TLC."
A few 90 Day Fiancé fans argued that Michael and Juliana should have known what they were signing up for in terms of criticism and attention. "Are you new? Did you never watch the show before signing up to it?" one critic asked.
Michael pushed back, saying, "I don't watch much TV…. I saw a few episode[s] after we signed on…. either way, doesn't mean I have to take it laying down."
To another fan, the 90 Day Fiancé star wrote, "There's stories behind the stories here… I had many discussions with production about our lives and how we would be portrayed…. I guess our visions didn't quite match up."
Juliana called her now-husband a 'prince'
Juliana and Michael have presented a united front on social media since Season 7 of 90 Day Fiancé began airing. After "The Truth Shall Set You Free" aired, the new bride took to Instagram to declare her love for Michael. "I love this guy," Juliana wrote in an Instagram slideshow of many of the couple's sweet moments.
She defended her husband, saying his portrayal on 90 Day Fiancé wasn't eh whole truth. "I just want to share how much I love this man, and so many sacrifices he made just to be with me, [it] isn't fair he being attacked just for what people seem on tv, the fact that I haven't been smart with my own stuff have nothing to do with him," she wrote in the caption.
Juliana continued, "He doesn't deserve all this hate, he is a prince, I'm so happy that [in] real life he is the most amazing human being I have ever met and has a beautiful soul, love you."
Even Michael's ex-wife Sarah Jessen took to Instagram to defend her ex-husband. "[To] all the cowardly trolls out there. Would you say to our faces the cruel things you post online? Do you feel better about yourself when you post vile things?" she wrote in a post after the controversial episode aired.
Michael revealed he and Juliana are adopting her niece and nephew
In an Instagram Live video, AfterBuzz TV reports, Michael went further in his criticism of TLC, saying the prenuptial agreement episode was a "distortion" of the truth.
In the video, Michael added that he consistently gives back to Juliana's family. He even dropped a bombshell announcement, sharing that he and Juliana had started the adoption process for her young nephew and niece in Brazil.
"Juliana and I, today, just initiated the process of adopting her niece and nephew from Brazil. They're eight and six years old, and they're in dire straits," the 90 Day Fiancé star said. "The only way to give them any chance at a good life is to bring them to America."
Juliana has shared her love for the kids in question on social media in the past. Under a cute Instagram photo of the little girl and boy in Nov. 2019, she wrote, "My last holidays with these babies," adding that she was "missing them." If the adoption plans go through, it looks like the 90 Day Fiancé star won't have to miss them for long.