'90 Day Fiancé': Michael's Friends Say His Relationship With Angela Deem Is 'Crazy'
Michael Ilesanmi and Angela Deem are back for Season 7 of TLC's 90 Day Fiancé. The notorious 90 Day Fiancé couple has struggled with fertility issues, a huge age gap, and arguments over trust and infidelity across their three years together.
Still, 53-year-old Angela, a grandmother of six from small-town Georgia, and 31-year-old Michael, who hails from Nigeria, have kept it together long enough to apply for the K-1 visa. On the Dec. 8 episode, "Premature Departure," the 90 Day Fiancé couple prepared for Michael's upcoming visa interview with the American embassy.
But when Michael met with a group of expats in Nigeria on the episode, his new friends warned him that life in the United States might not be all he expects it to be.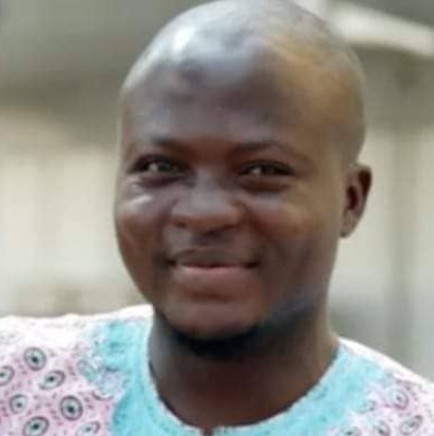 Michael's friends warned him about potential 'racism' in the U.S.
As Michael prepared for his K-1 visa interview and potential move to the U.S. to be with his fiancee, he told TLC producers he wanted some advice from expats in Nigeria. He had joined a group for Nigerians who had spent substantial time in the U.S., he told 90 Day Fiancé producers, in order to get a feel for what to expect.
But once he met up with his new group of buddies, the conversation didn't go as well as he might have hoped. The 90 Day Fiancé star told his friends he was worried about finding work in the U.S. because he didn't like "depending on a woman."
And when Michael explained that Angela's town in Georgia was small, unlike Atlanta or Michael's home city of Lagos, one expat asked, "Has she told you what the town is like? Is it very diverse?"
Another chimed in, warning the 90 Day Fiancé star that an interracial couple might face discrimination in the U.S. "There's still, like, segregation in some places. Especially somewhere like Georgia," she told Michael.
Michael's concerned friend told TLC producers she was worried that the 90 Day Fiancé star might not be prepared for the culture shock. "Being black in America is serious," she said. "It's not a small thing, there's still a lot of racism there. We can be helpful, but I worry about him a little bit."
They told the '90 Day Fiancé' star he was 'in for a rude awakening'
Michael's new friends were also shocked by his age difference with Angela and his hope for future children.
"To be honest, Angela doesn't want more children," Michael admitted. But the 90 Day Fiancé star added that his fiancee "understood" how much he wanted a child.
When Michael told his friends about his and Angela's plans to ask her daughter Skyla to be an egg donor so they could have a child together, they were beyond surprised. "And you also want to convince one of her children to carry your child?!" one expat asked incredulously. "It just sounds like you're living in a little bit of a fantasy," Michael's friend added.
"It's crazy what you're getting yourself into," another agreed. She told TLC producers, "Reality will definitely come in…I think he's in for a very, very rude awakening."
Michael insisted his love for Angela would prevail
Despite his peers' concerns, the 90 Day Fiancé star didn't seem too worried about his upcoming move to the United States. Instead, he was excited for the big change.
Michael admitted that his relationship with Angela was unconventional and surprising. But he insisted that the couple would make it, come hell or high water.
"They don't understand our love," the 90 Day Fiancé star declared confidently. "We have to make this work."