'90 Day Fiancé': Olga Says She Has Kidney Pain, Fears Insurance Woes
90 Day Fiancé couples have been falling apart lately, or so it seems. Darcey Silva and Georgi Rusev scared fans recently, and now Larissa Dos Santos Lima and Eric Nichols may be on the rocks as well. These two follow Steven Frend and Olga Koshimbetova, who recently announced that they've broken up. Unfortunately for Koshimbetova, their breakup was also followed by a health scare. The reality star has described experiencing kidney pain, and is afraid to visit the doctor due to a lack of insurance.
Steven Frend and Olga Koshimbetova break up
RELATED: '90 Day Fiancé': Larissa Dos Santos Lima Throws Major Shade at Evelin Villegas on Instagram
90 Day Fiancé couple Steven Frend and Olga Koshimbetova had a rocky beginning, to say the very least. The two never expected for things to develop into a serious situation. Rather, the two were only planning on having a summer fling.
However, Koshimbetova became pregnant, and the two decided to try and make it work for their child. Unfortunately, Frend didn't seem prepared for fatherhood, and the two argued frequently. Frend wound up proposing to Koshimbetova at the end of their season, but fans also discovered he'd never actually applied for her K-1 visa.
Unfortunately, the two were not able to make things work in the long term. Frend posted a lengthy message on his Instagram story to announce the couple's decision to part.
"People keep asking if Olga and I are [together] but the answer is we went into this super blindly," Frend started out. "There's a lot the show left out that'll have people confused but we have learned a lot about each other over this whole journey but we're better at being coparents to our boy."
"We are both civil and cause no drama because our son's mental health is top priority. P.S. Don't assume you know the full story from this one little post," he concluded.
Meanwhile, Koshimbetova expressed a desire to leave the topic alone for a while.
Olga Koshimbetova has a health scare
90 Day Fiancé blogger John Yates captured one of Olga Koshimbetova's Instagram stories in which she details a health scare she had at home. The reality star said she was experiencing severe kidney pain, and expressed concerns over visiting the hospital without insurance in the United States.
"I have no idea what to do. I woke up because the pain in my left side of the back and 100% it's a kidney because before I had problems to go to the toilet, plus I don't have insurance…," she wrote.
"I told [Steven Frend] about the pain but I received 0 attention. So I'm laying and thinking to wait until the morning or call a Lyft and to go now? And something is telling me it will cost a lot of money since I don't have any insurance. At these moments I wish I were in Russia…," concluded Koshimbetova.
The '90 Day Fiancé' star is recovering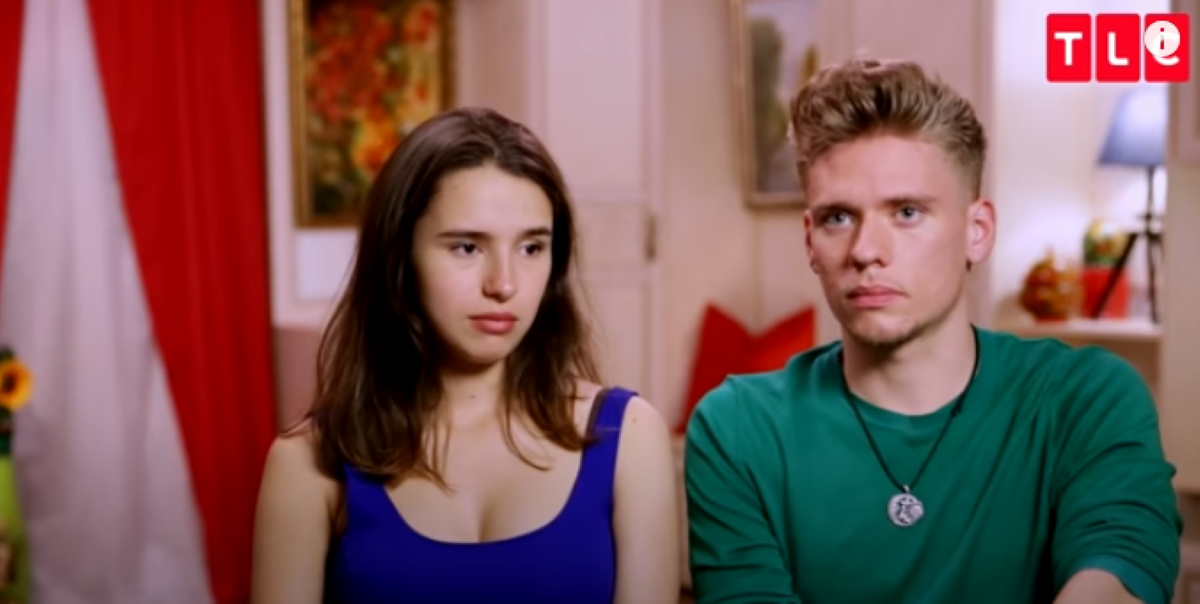 Luckily, 90 Day Fiancé fans can rest easy. Olga Koshimbetova has since updated fans on her situation in her Instagram stories, and she's on the mend.
"Yesterday I thought I'm in a labor, it was so painful. Steven gave me a medicine so I can fall asleep and we are on the way to the hospital," she wrote in her stories.
She then updated fans with a photo of herself watching Say Yes to the Dress from her hospital bed, and also added a third update letting fans know she's feeling better.
"I have UTI and also may have passed a stone. But now I feel a lot better. We are already at home. While I was at the hospital, Steven and Alex were waiting me outside," she wrote.