'90 Day Fiancé': Paola Mayfield Speaks Up About 'Racism' From Fans
Paola Mayfield and Russ Mayfield have appeared on TLC's 90 Day Fiancé, 90 Day Fiancé: Happily Ever After, and most recently, 90 Day Fiancé: Pillow Talk. The couple recently welcomed a baby, Axel Mayfield, and Paola takes to social media frequently as part of her job as a personal trainer and fitness model.
One thing Paola is known for is speaking her mind. Across her time on 90 Day Fiancé, the Colombia native has opened up about social media criticism and clapped back at naysayers several times. Most recently, Paola debuted a new hairstyle and challenged 90 Day Fiancé viewers who disagreed with her choice on social media.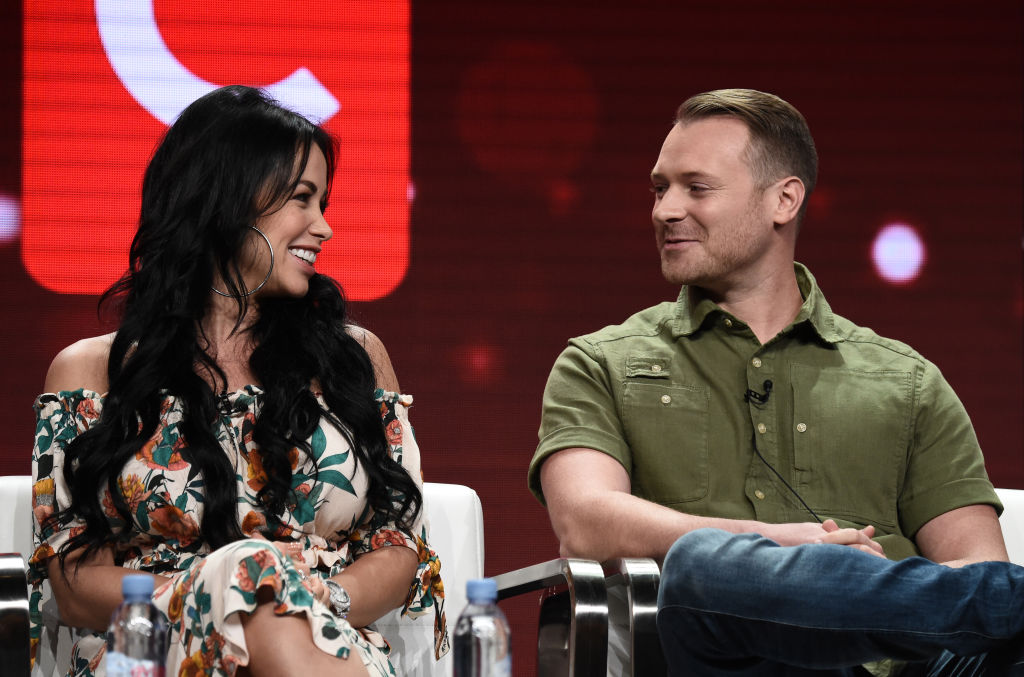 She's spoken out in the past about slut-shaming and mommy-shaming
Paola has a history of defending herself and speaking out about her opinions on her public platform. In mid-November 2019, Paola Mayfield uploaded a sexy dance video to Instagram. While most of the responses were positive, some said that her hip rolls, crop top, and booty shaking were too much for a new mom to be doing publicly.
"I'm just waiting for her to turn into a werewolf," her 90 Day Fiancé castmate Colt Johnson joked about the full moon behind her, according to Soap Dirt. Other 90 Day Fiancé cast members, like Fernanda Flores, Darcey Silva, and Annie Toborowksy, told Paola she looked amazing.
The 90 Day Fiancé star has also spoken up about mom-shaming. In an interview with People earlier in 2019, Paola told the outlet that she didn't care what others thought about her revealing outfits.
"[Critics] think that because I became a mother, I had to stop being like the way I was," she said. "That I had to start dressing as a mom, and I don't even know what that means. I don't need to change who I am, because I was proud of who I was before I was a mom."
Mayfield took to her Instagram stories to clap back at a '90 Day Fiancé' critic
The music video model and personal trainer, who frequently posts about beauty, workouts, and plant-based nutrition, recently debuted a new light blonde hairstyle on Instagram.
Not everyone was a fan. Some, in particular, mocked the natural brunette's choice to go blonde. "Latina with blond hair," one 90 Day Fiancé viewer commented under Paola's Instagram post, adding a laughing emoji.
According to 90 Day Fiancé blogger John Yates, Paola Mayfield clapped back on her Instagram stories by saying it was "racist" to assume that all Latina women had dark hair or that they couldn't be blonde.
"People I hate the most: [thieves] and f racist people! When you are an alien from alien 51…come at me with your racist comments, but for now, suck it up because we are all damn humans!" Paola wrote in response.
Paola's hairstyle sparked a social media debate
On another recent Instagram post, Paola shared a short video of herself with her husband Russ Mayfield, who is originally from Oklahoma. In the caption, she joked about jealousy and added, "Don't get the Latina out of me."
One 90 Day Fiancé viewer wasn't buying it. The Instagram user wrote under the post, "So why blonde if you claim you're such a strong Latina you want to be white. And this is just a question to not get offended I want to hear what's your feedback cuz everybody I know [in their] papers for citizenship they want to be white."
Paola immediately clapped back at the commenter, writing sarcastically, "and if I dye my hair green that means I want to be an alien."
Most fans loved her comments, and many Instagram users took Paola's side. "Just because she dyes her hair blonde, doesn't mean she wants to be white," one wrote. Another agreed, pointing out, "Latinas have light hair as well."