'90 Day Fiancé' Stars Tom Brooks and Jesse Meester Claim Darcey Silva Manipulated Them Both
90 Day Fiancé star Darcey Silva has yet to have success on the show, despite appearing on it twice with a different man each time. Silva is infamous for being emotionally needy and clingy, and equally infamous for seeming capable of choosing men who can't reciprocate.
However, following their failed 90 Day Fiancé relationship, Tom Brooks is now coming forward to claim that Darcey Silva manipulated both him and her last beau on the show, Jesse Meester. Meanwhile, there have been accusations floating around that Tom Brooks cheated on Darcey Silva.
Tom Brooks calls Jesse Meester a good guy
Darcey Silva and Jesse Meester had a dramatic and tumultuous relationship that many 90 Day Fiancé fans readily labeled as toxic. So it was a surprise when Jesse Meester appeared during the last season's tell-all episodes.
Tom Brooks spent much of the tell-all defending Darcey Silva from her ex-boyfriend, who many assumed TLC had placed on the tell-all simply to stir the pot. However, it seems as if Tom Brooks has had a change of heart when it comes to Meester.
Meester recently met up with 90 Day Fiancé alum Maria. Fans will recall Maria as Caesar Mack's erstwhile Ukrainian girlfriend. The two met up in Barcelona following the tell-all. For the record, Maria is not well-liked by fans of the show, who believe she led Caesar Mack on and used him for cash.
Brooks took to Instagram comments to defend Meester for meeting up with Maria, writing, "Jesse is a good guy." This, naturally, sparked a lot of confusion from fans, who had just watched Brooks defend Silva from Meester on television.
Brooks and Meester compare notes
As it turns out, Tom Brooks and Jesse Meester decided to make amends and get to know one another better after the 90 Day Fiancé tell-all. And it seems as if they had tea to spill with one another. Twice now Darcey Silva has been in relationships that haven't worked out. While neither of the men involved seemed to be particularly great specimens — Tom Brooks even lied about his luxury lifestyle — fans have wondered if Silva is part of the problem as well.

According to Tom Brooks and Jesse Meester, she is. Tom Brooks decided that he owed Jesse Meester an apology, and it seems the two got together and squashed their beef. Meester posted on his Instagram story, "Tom did reach out to me and I accepted his apology. We had a good yet shocking conversation and found out we were both manipulated and played at the same time."
Meester went on to add, "Not surprising, but not less painful when you are trying to help and love someone when it's really all a lie. She told him how bad I was and she told me how bad he was. Result: I thought he was a bad guy and he thought I was. Calls and messages right after me or him in AM. Right after each other. It was a pattern. Almost professional."
"We both had our lesson and I explained why I never 'warned' him and kept my mouth shut. It's because I had to leave no room for her to point fingers, except herself. Although, while watching and hearing him, I truly felt bad for him. Nobody deserves this. The truth played out itself. Tom and I were both lied to. He had his lesson, as I had mine," claimed Meester.
Meester concluded, "I moved on from this but I want to put a message out there of hope for anyone who went through something similar. Please, be mindful of red flags. Read them. Understand them. And ask questions before falling deeper and deeper and losing your rational. We both helped and tried. And it only backfired. Now we are helping each other and have coffee. Good guy. God, truth and real love always prevails. Love you all."
Some suspect that Tom Brooks cheated on Darcey Silva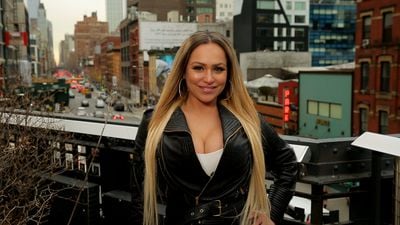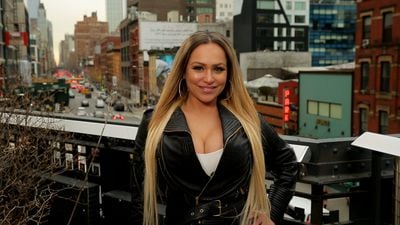 Some fans, however, suspect that Tom Brooks cheated on Darcey Silva. A source had previously informed HollywoodLife that the 90 Day Fiancé star suspected Brooks of cheating.
"Darcey suspects that Tom has been cheating on her this entire season and it's still an issue in their relationship. She thinks he's has had multiple girlfriends on the side the entire time. Countless girls message her on Instagram telling her that Tom is cheating with them," dished the source.
The source added, "The show never gave a reason why there was so much tension when Darcey made Tom go to Albania instead of Tom's idea to surprise her at the Canary Islands. The real reason for the destination change was because Darcey had just found out about the other women and was upset. This also explains why there was more tension than normal with everyone. Normally, Darcey and her [twin] sister get along but that episode they were at it with each other. Production made it look like [her sister] Stacey was mad at Darcey but didn't give much insight why. It's really because she wants Darcey to be treated better."