'90 Day Fiance': Syngin Colchester May Be Teaming up With a Fellow Castmate and It's Not Tania
Though the purpose of 90 Day Fiance is to show how people can make cross-continental relationships work, often the people who go on the show are not just in it for love. Many times, they will go on the show under the guise of being in love but really are just in it for the fame and money that come along with being a reality television star.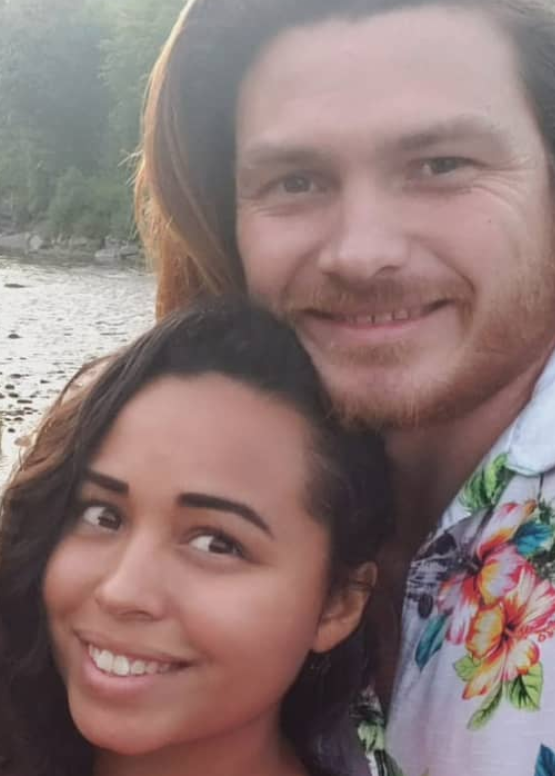 Even the participants who do manage to make their relationships work and have genuine feelings for their significant others take advantage of the fame that the show brings them by opening stores and selling products online.
So, what two 90 Day Fiance stars could be teaming up to start a business venture?
Are Syngin Colchester and Tom Brooks teaming up?
Rumors of Syngin Colchester and former 90 Day Fiance: Before the 90 Days cast member Tom Brooks teaming up came about after Brooks was in New York at the same time as Colchester. Colchester and the rest of the current cast were in the city taping the Tell-All special, but Brooks really had no known reason for being there.
According to Soap Dirt, he crashed the wrap party as well.
Brooks was especially cozy with Colchester during the afterparty which made fans wonder what their connection was. One thing that links them is that they are both in the coffee business. Colchester is working for Organo, a company that sells coffee and personal care items. The weird thing is that Darcey Silva's other ex, Jesse Meester also sells coffee.
Since Meester and Brooks recently settled their beef could all three of these 90 Day Fiancers be teaming up to sell coffee?
Tom Brooks' time on '90 Day Fiance'
Brooks didn't have the easiest go on 90 Day Fiance. In this past season, he and Silva decided to meet up after four years of talking on and off over the internet. After they met, it was clear that they had different goals for what they wanted out of the relationship. Silva wanted to get married and Brooks just wanted to keep things casual. When they met back up for the Tell All special, they both expressed frustrations with the relationship.
Silva was frustrated that Brooks was hard to get a hold of and Brooks was annoyed that Silva needed so much attention. Now, the two have gone their separate ways and have both been linked to other people.
Syngin Colchester's time on '90 Day Fiance'
Colchester is on this current season of 90 Day Fiance. He and his fiance Tania Maduro met when Maduro was on vacation in South Africa. She originally went to the country to meet another guy from an online dating website, but when that fell through, she stayed and met Colchester. The two dated for months in South Africa before they got engaged and Colchester came to America with Maduro.
Throughout this season, the two have disagreed on a number of topics, including what Colchester should do careerwise and when they should have children. This coffee venture could be key in helping Colchester and Maduro make their relationship work.