'90 Day Fiancé': Tania Says Syngin Changed This About Her Underwear Choices
Tania Maduro and Syngin Colchester are one of the most controversial couples on Season 7 of TLC's 90 Day Fiancé. Fans have criticized Tania for many things since her fiance Syngin moved from South Africa to the U.S. 
Viewers blamed her for not prepping their temporary home (a she-shed behind her mom's house) before his arrival to leaving for 30 days to complete a monthlong herbalism intensive in Costa Rica in the middle of their first 90 days together.
But after the Dec. 22 episode, "Judgement Day," 90 Day Fiancé fans voiced their criticism about something a lot more trivial. Many viewers noticed that Tania didn't often seem to wear bras, especially during her trip to Costa Rica. Syngin's fiance took to Instagram to defend her choices in underwear and clap back at critics.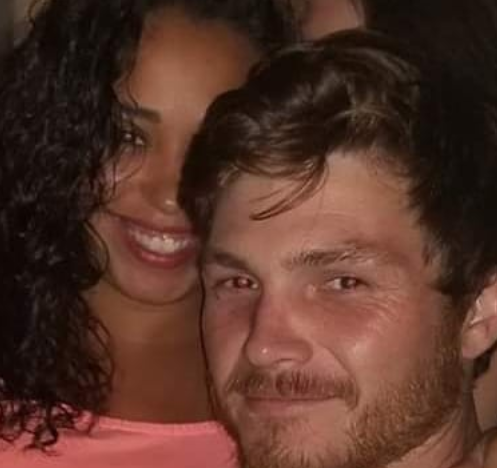 Tania said she stopped wearing bras in part due to Syngin
Under a recent photo of herself in a revealing dress, Tania pushed back against negative opinions from 90 Day Fiancé viewers. "Can you help with a supporting bra?" one Instagram user wrote sarcastically. And when Tania asked why the commenter thought her choice of undergarments was their concern, the critic responded, "It's unattractive. That's why. Do you but posting a pic will get opinions." 
The 29-year-old reality star wrote back, "Omgosh sorry! Didn't realize I was supposed to be attractive to you. My apologies." 
After the most recent 90 Day Fiancé episode aired, Tania took to her Instagram stories to share that Syngin was part of her inspiration for giving them up. "Fun fact: I never really liked wearing bras," she wrote in response to the widespread criticism. "My ex used to call me gross and other mean things the one day I wouldn't wear one. It wasn't until Syngin that I felt empowered and comfortable enough to not wear one." 
The natural health advocate said bras have no real purpose
Tania, who often posts on social media about natural health and alternative medicine, also took the opportunity to contend that bras weren't necessary to begin with. "Fun facts: Bras are not medically [necessary] to survive. Mostly they are needed for only superficial reasons," the 90 Day Fiancé star argued on Instagram.
She also said she was happy with her choice, no matter what anyone thought. "My breasts have become perkier when I started to [choose] when I would wear a bra or be braless," Tania wrote. "It was because my muscles were finally working."
The '90 Day Fiancé' star said her choice made her more 'free'
Tania's unpopularity on 90 Day Fiancé thus far has made her a frequent target for criticism on social media. Still, she's never backed down from defending herself or been shy about standing up for her beliefs, both big and small. 
In her Instagram stories, Tania even shared a bit of a history lesson about bras in her defense of her decision not to wear them. "The modern bra came about predominantly after steel from corsets was needed for wars. Now since the modern bra is fairly new, why were we wearing corsets before?"
The 90 Day Fiancé star said she now felt "free" without the obligation to wear a brassiere on a daily basis. "And if you wouldn't wear a corset every day, and you feel so much relief the moment you take off YOUR bra, maybe should really dig into why you feel so upset that I'm free and [choose] not to wear a bra all the time," Tania declared. 
Still, 90 Day Fiancé fans didn't shy away from critiquing Tania on her beach photos. "Please wear a bra," one Instagram user wrote. 
Unafraid to speak her mind, Tania wrote in response, "Sorry you don't know the freedom of not having to wear them all the time." And in another snarky reply, she reiterated that she was more "free" than ever without a bra weighing her down.
"How good do you feel when you finally get home from work and you take yours off?" she questioned one critic. "Now take that feeling and multiply it by 100 because that's how much more free I am than you. Kisses!"