'90 Day Fiance': The One Thing Tim Malcolm Wishes Fans Would Stop Doing
'90 Day Fiance' star Tim Malcolm has received some harsh criticism since appearing on the show. This is the one thing that Malcolm wishes that fans would stop doing.
When you sign up to go on 90 Day Fiance, you know that you are opening yourself up to criticism from people all around the world. So, when Tim Malcolm agreed to go on 90 Day Fiance: Before the 90 Days, he had to have been aware that people would be judging everything about him, from his actions to his appearance, but there was one thing that he wasn't prepared for.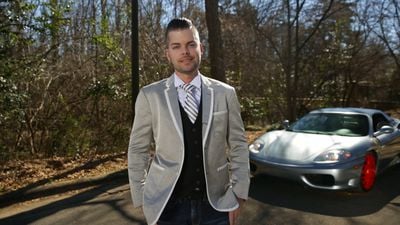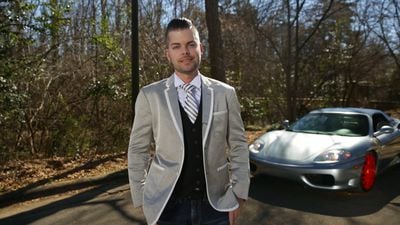 Fan criticism of Tim Malcolm
Since the season started, fans have had a few doubts about Malcolm. But the one thing that fans seem to be most confused by is why Malcolm refuses to get intimate with his beautiful girlfriend Jeniffer Tarazona.
"Tim is just sorry!!" one fan tweeted. "I've never seen a dude with so many excuses not to have sex with a gorgeous woman."
Some people even thought that maybe Malcolm was gay.
"Tim needs to come out once and for all," one fan wrote.
It got to the point where even Tarazona asked Malcolm about his sexuality.
Is Malcolm gay?
In a recent interview, Malcolm addressed all the rumors surrounding his sexuality.
"Jennifer's not the only one that's said that," he told Entertainment Tonight at the 90 Day Mixer. "Let's be honest. There's a lot of people that have speculated that there's all kinds of issues going on." 
Malcolm claimed that it was not a lack of attraction to women that kept him from being intimate with Tarazona at all.
"I'm almost 40 years old," he said. "I want to be in love. I know sex is an important part of love, but it's not everything like it used to be. My biggest goal was just building a foundation that I thought would be able to last because I don't want to be divorced. I've waited this long to get married. I've never been married. I think that's just strange that society just thinks if a man says no then he's gay. If a woman says no, it's fine. But it's like the double standard that society has. I kind of laugh about it. I do have some feminine traits. The gay thing was kind of out of left field for me."
He also addressed rumors that he could be transgender.
"The episode that just aired, you saw me get into a hot tub with Jeniffer, and I saw online that people were literally screenshotting it and looking for scars that I had my 'breasts' removed,' he said. "It comes with the territory. You're going to get people that just have to come up with these outlandish ideas."
"I'm not transgender. I think it's cool for the people that want to do that if that's what you want to do with your life, but that's not me."
What's the one thing Malcolm wishes fans wouldn't do?
Though Malcolm hasn't had the best reception from fans, he has been able to take it in good spirits. What really gets him upset, though, is when fans react negatively to his ex-girlfriend Veronica Rodriguez.
"I feel bad because I love Veronica and, in my world, she's the mother of my daughter," he told Us Weekly. "So, to read negative things about her when she's someone so genuine, it really hurts me. I can take negative comments about me, but when it's about my friends or my loved ones, it bothers me."