'90 Day Fiance: The Other Way': Does Evelin Want Corey to Go Back to America?
After a rocky start to his trip in Ecuador, 90 Day Fiancé star Corey seems to be on rocky footing with Evelin. The 90 Day Fiancé star was just as shocked as fans when he arrived to an unexpected and unpleasant surprise at the airport in Ecuador. To top that off, Corey seems to have plenty of trouble adapting to his new experiences in Ecuador. Evelin does not seem pleased with his complaints, and it seems as if she might not be that sad to see Corey's back.
Unable to fully commit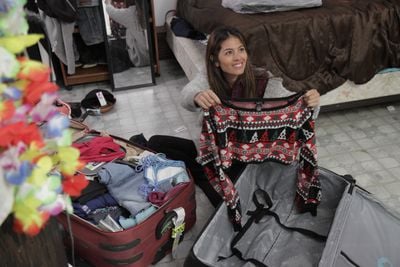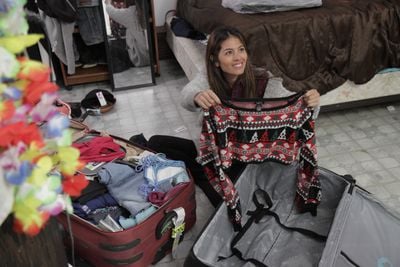 Fans of 90 Day Fiancé have been wondering if Evelin is truly ready to commit to a relationship in the same way Corey is. Corey himself has been noticing the red flags. One major concern is how Evelin seems to be "hoping" the relationship will work out, whereas Corey is dropping everything to come to Ecuador for her. 
In a recent episode, Corey admitted that he's concerned, and he understands why others might feel worried as well. "It's very scaring, especially if she's seeming on the fence about things. It's really not cool. I think a lot of people would break up with Evelin if put in my situation, but I love her," said Corey.
Evelin also made it clear that part of her decision will be determined by how Corey deals with Ecuador. "I am expecting him to learn how to speak Spanish, and he also needs to connect with my family better. If Corey doesn't prove himself in the next 90 days, then it's not going to work out," said Evelin during a recent episode.
Ditched at the airport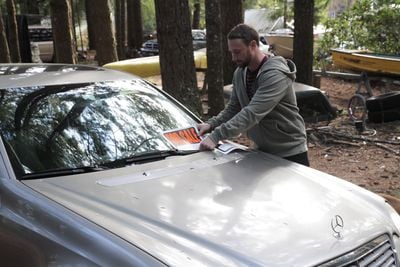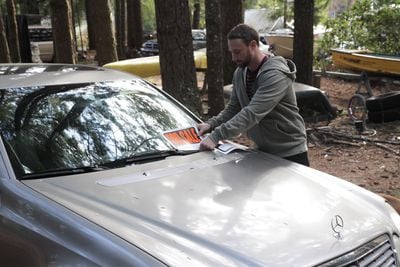 Concerns over the 90 Day Fiancé couple's relationship were reinforced when Corey arrived in Ecuador. Evelin was nowhere to be seen, and in fact, never showed up. Corey received a message telling him to simply take a bus to her village. So much for a warm welcome. "You're a big man, and you can come all the way here," Evelin told Corey.
It seems as if Evelin wants to see Corey being independent, but at the same time, it would be nice to see your supposed loved one when arriving in their country for the first time. During a recent episode, Evelin said, "In order for him to convince me to marry him, I want to see him doing things [on] his own when he is in Ecuador."
"Don't be worry about Corey, he surely got a good welcome," wrote Evelin on Instagram. "Reasons may or may not be on the next episode. If they are not I'll probably explain later, for now keep watching and enjoy the show. Much love," added the 90 Day Fiancé star.
Trouble adjusting to a new world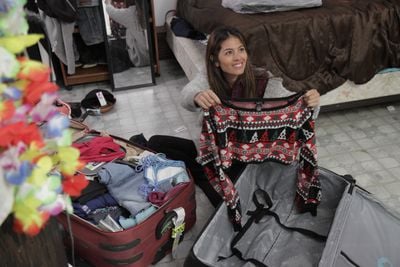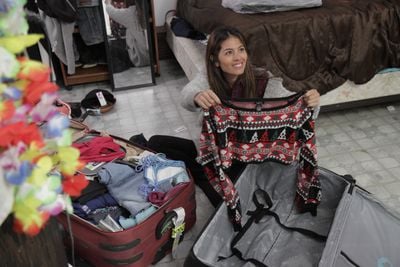 It could be that Evelin's concerns over Corey's ability to adapt might have been well-founded. Right away, Corey was shocked with what he saw in Ecuador. "I'm definitely not in the U.S. anymore. This is definitely a different world. There are pigs everywhere and stray dogs in the streets. It scares me that this is where I'm going to be living for the rest of my life," said Corey upon his arrival.
Evelin revealed that they'd have to stay at her grandmother's house while repairs are performed on her usual home. Corey was upset to discover the temporary lodging lacked windows and doors, leaving him exposed to bugs. Corey expressed concern over malaria, and was dismayed to find no outlets for electronics. 
"I'm really freaking out that this is my new reality, but I have to make sure I'm not complaining to Evelin and making her upset, because I only have 90 days to get married. So I just need to suck it up if I'm going to have any chance of being with Evelin permanently," said Corey during the episode.
Evelin, however, felt Corey was being dramatic and rude, and suggested he just go home.
"Corey is definitely acting rude. He should be thankful that my grandma is nice enough to let us sleep there," said Evelin during the episode. "Get on a plane and go back home. I don't know how else to help you.