'90 Day Fiancé: The Other Way': Jenny Asks Sumit If He's Sure About Marrying Her
Jenny Slatten and her boyfriend, Sumit, have faced numerous relationship challenges. And on this season of 90 Day Fiancé: The Other Way, they are struggling to get to the next stage. After Sumit unsuccessfully tried to convince his parents to accept her, Jenny flatly asked him if he was still sure he wanted to marry her.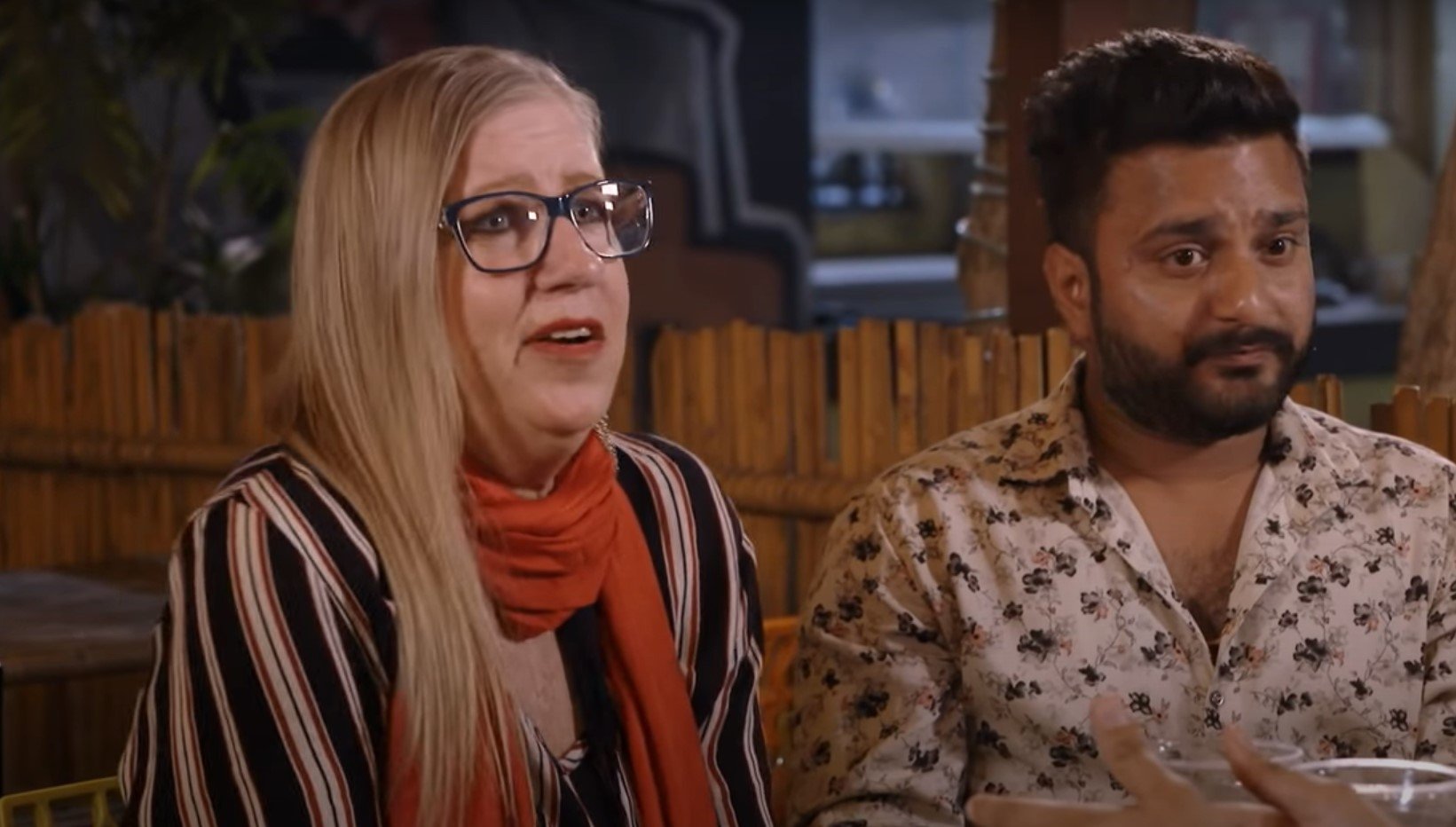 Sumit and Jenny's journey so far on '90 Day Fiancé: The Other Way'
Jenny met Sumit online when he catfished her, pretending to be someone named Michael Jones. But when Sumit started catching feelings for Jenny, he revealed his true identity.
The 90 Day Fiancé stars have been together ever since. And against all odds, they've managed to make their complicated long-distance relationship work.
Sumit, who is nearly 30 years younger than Jenny, has been trying to convince his parents to accept her for years. And in the 2019 season, after Jenny discovered Sumit was pressured into an arranged marriage while they were together, she ultimately forgave him.
RELATED: Why '90 Day Fiancé: The Other Way' Fans are Calling Sumit's Friends 'Jerks'
The '90 Day Fiancé' couple plans to get married
On this season of 90 Day Fiancé: The Other Way, Jenny left her American life behind to move to India. She is living with Sumit in a Delhi apartment, waiting for his divorce to finalize so they can get married. But upon talking to a divorce lawyer, the couple discovered that Sumit's parents could object to their union in court and disrupt their wedding plans.
"Once I get divorced, I don't them to put any kind of complication on me and Jenny's marriage," Sumit told producers. "We want to get married before her visa expires to let her stay here in India. If they're not ready to accept Jenny, I just want to make sure they're not going to [sic] mess with my marriage."
Jenny questions Sumit's intentions after he talks to his parents
On a recent episode of 90 Day Fiancé: The Other Way, Sumit visited his parents and tried to convince them to accept Jenny. But the couple pushed back and cited her age as their primary concern.
Sumit snapped back at his parents for pressuring him into a failed arranged marriage. And while they felt guilty about that, they still didn't give Sumit and Jenny their blessing.
Jenny was anxiously waiting for Sumit to return from his parents' home at a nearby cafe. When he arrived, he spilled the details of his conversation. Sumit told Jenny that his parents were not "100 percent" on board with them getting married. And when she suggested he shouldn't give up on them, he said he never would, even if she asked.
"I'm still worried," Jenny said in a confessional. "Because a lot rides on Sumit's parents approving of our marriage. If they block it, I'll have to leave India and that could ruin our relationship."
Worried about how things will play out, Jenny asks Sumit if he's sure about being with her. "So, are you sure I'm who you want to be with?" she asked. "A 100 percent sure?"
"I'm sure," Sumit responded. "Yeah, I'm 100 percent sure."
Feeling assured, Jenny then thanked Sumit for working so hard for their relationship. Viewers will get to see more of the couple's drama unfold as this season continues.