'90 Day Fiancé': This Bombshell Pic Shows Darcey Silva's Exes Tom and Jesse Hanging Out
Darcey Silva has made her way onto several seasons of TLC's 90 Day Fiancé: Before the 90 Days and the spinoff 90 Day Fiancé: Pillow Talk (with twin sister Stacey Silva) with her two foreign boyfriends: Jesse Meester from the Netherlands and Tom Brooks from the UK.
After two messy breakups, first with Meester and later with Brooks, 45-year-old Silva seems to be moving on. The fashion designer and divorced mother of two recently announced that she's moving from her home state of Connecticut to Los Angeles, California. The 90 Day Fiancé star also debuted a new smile after a cosmetic procedure in Turkey and is rumored to be dating a new man.
All the changes haven't stopped her exes Meester and Brooks from talking about her. After the pair spoke out about Silva's alleged 'manipulation,' a fan recently snapped a photo of the two 90 Day Fiancé stars hanging out without Silva.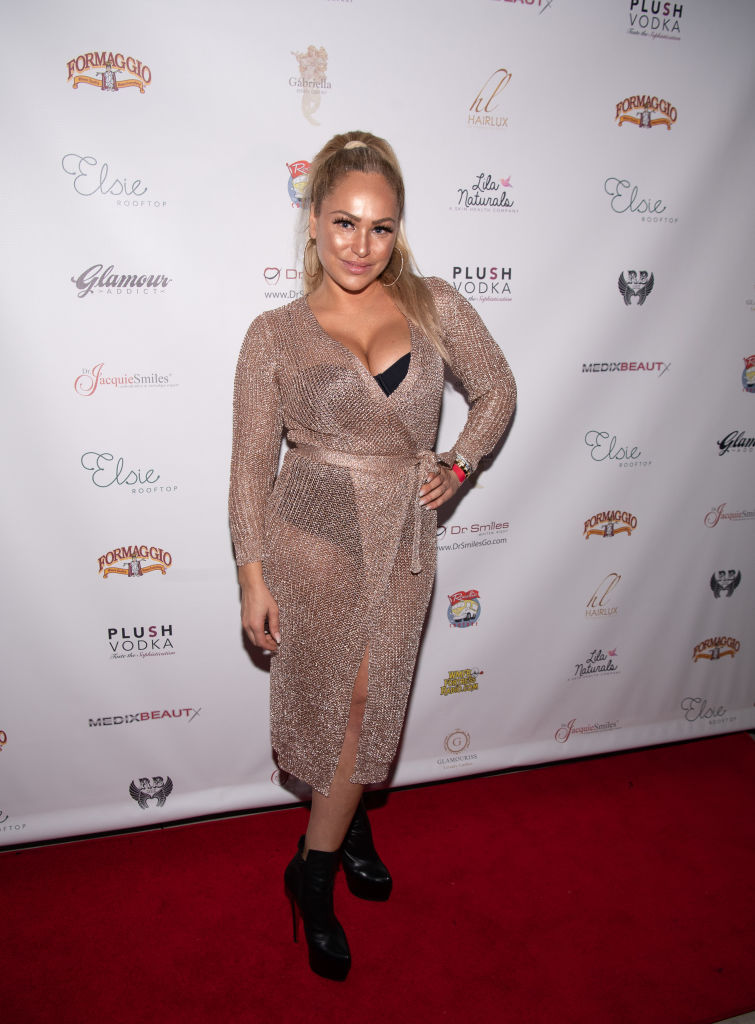 Brooks supported Meester after he hung out with Caesar's ex Maria
Jesse Meester appeared on the 90 Day Fiancé: Before the 90 Days Tell-All and made several incriminating claims about his ex, Darcey Silva. He claimed, for example, that she still reached out to him and tried to be romantic with him against his wishes. At the time, there was no love lost between Tom Brooks and Meester.
But it seems that both men have changed their tune. During a recent trip to Barcelona, Meester, who works as a public speaker and model, met up with Caesar's infamous Ukrainian ex Maria from 90 Day Fiancé: Before the 90 Days. The pair filmed a workout together, took part in a photo shoot, and appeared cozy.
On Reality Replay, a 90 Day Fiancé news Instagram account, Brooks defended Meester's decision to hang out with Maria. He called Silva's ex a "good guy" and said that "first impressions are not always lasting" in comments under photos of Meester and Maria. He also said he owed Meester "an apology."
Meester claimed both of them were 'manipulated' by Silva
It looks like Tom Brooks reached out to Jesse, and the two men reached an understanding. As reported by 90 Day Fiancé blogger John Yates, Meester wrote about their conversation on his Instagram stories.
"Tom did reach out to me and I accepted his apology," Meester wrote. "We had a good yet shocking conversation and found out we were both manipulated and played at the same time."
He claimed that Silva had been messaging them at the same time and that they only disliked one another because Silva had told each one that the other was "bad."
Both '90 Day Fiancé' men are now in the U.S.
After his trip to Barcelona, Meester shared on his Instagram that he was now back in his "second home" of Manhattan.
Brooks has also been in the United States recently. The 90 Day Fiancé star has been sharing Instagram posts about a Friendsgiving celebration, his cosmetic procedures, and an upcoming meet and greet at the Hotel Chantelle in New York City.
The pair's NYC hangout was captured by a fan
It appears that Brooks and Meester took their New York City adventures as a chance to meet up. Instagram user, social media marketer and comedian Jen Remauro, shared a photo of the unlikely 90 Day Fiancé pair enjoying tea and wine together at Bluebird London in Columbus Circle.
"Look what I'm watching go down," she captioned the photo. "What the F*#$ is going on???? I thought these 2 were ENEMIES!!!! What in the is going on????"
But Tom and Jesse didn't seem to mind. In fact, they each added the snapshot to their Instagram stories and tagged Remauro. Brooks jokingly captioned his repost with the hashtag "#cantgoanywhere," while Meester wrote more seriously, "It was only a matter of time. #realrecognizereal."