'90 Day Fiancé': This Couple Just Announced Their Pregnancy
Loren Brovarnik and Alexei Brovarnik had a nearly picture-perfect, international love story on the third season of TLC's 90 Day Fiancé, as well as two seasons of the spinoff 90 Day Fiancé: Happily Ever After. The couple met when Loren was on a Birthright trip to Israel and visited each other several times before marrying in the United States in 2015 and in Israel in 2016.
The couple had their share of struggles, especially when Loren revealed her Tourette's syndrome diagnosis to Alexei's family and the public, but now they seem like they couldn't be happier. They recently celebrated their fourth wedding anniversary in their new hometown of Fort Lauderdale, Florida.
And now, the Brovarniks have exclusively revealed to Us Weekly that they're expecting a new member of the family in the spring. The couple recently shared their exciting baby news with the outlet and on their personal Instagram pages.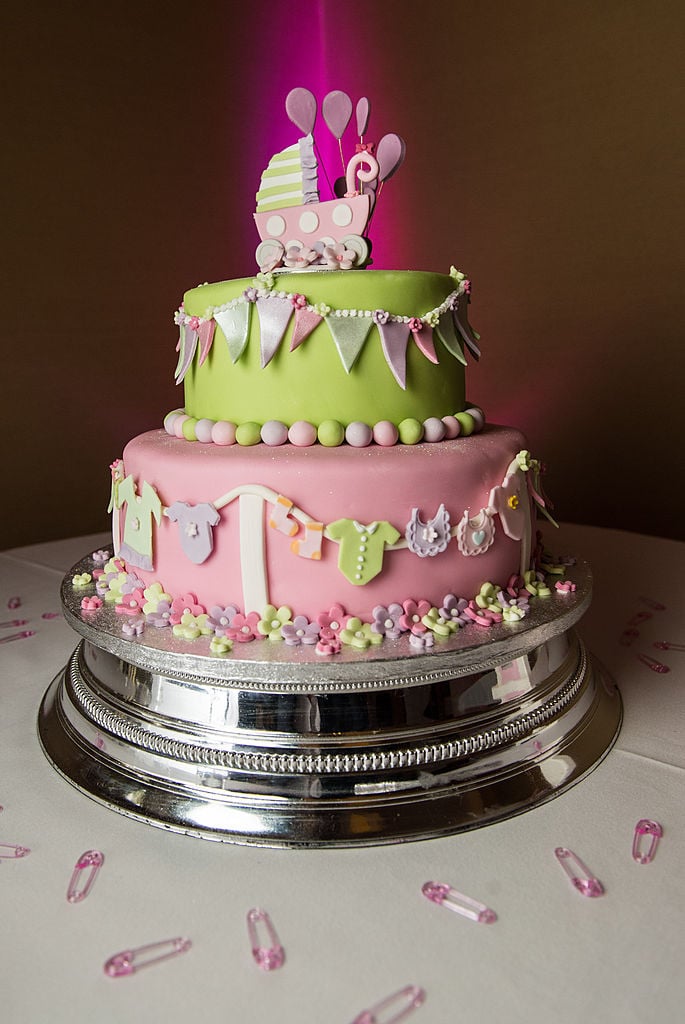 Fans suspected a possible pregnancy on the horizon
Fans have wondered in recent months about a possible pregnancy for the Brovarniks. The couple appears on this season of 90 Day Fiancé: Pillow Talk, in which previous 90 Day Fiancé couples comment on the current season in their pajamas.
Usually, Loren and Alexei have enjoyed cocktails or glasses of wine while they watch. But some fans picked up on the fact that Loren's glass seemed to be filled with water in later episodes, prompting pregnancy rumors. The couple was open on the show about their desire to expand their family soon, so viewers thought that now might be the time.
Loren told Us Weekly she was "over the moon" about her pregnancy
Loren exclusively revealed to Us of her pregnancy, "It's a surreal moment in our lives…I'm excited, terrified, over the moon, nervous and so much more! Alex is hands down the best partner I could have ever asked for during this time."
She added that the first trimester was difficult for her, and Alexei served as her rock the whole time. The couple, both 31 years old, also shared that they conceived the baby in Israel, where their 90 Day Fiancé love story started. This made their exciting news all the more special to them.
Both Brovarniks posted about their newest addition on Instagram
Earlier this week, Loren shared the 90 Day Fiancé couple's baby news publicly on Instagram. Next to a series of photos of Alexei kissing her her growing baby bump, she wrote, "We're so excited to finally say, BabyBrov is on its way! For those of you saying I'm pregnant, well, ding ding ding, we cannot wait to welcome our baby boy or girl this Spring!"
She added the hashtag #May2020, suggesting that the baby girl or boy is due in May. Alex took to Instagram to share the happy news himself, writing: "Yes it's true we are pregnant couldn't be more excited, I AM GOING TO BE A DADDY!!!" In a second post, he shared a photo of himself drinking whiskey while Loren drank a soda.
In a Halloween post, Loren posted a mirror selfie of herself with Alexei and added the caption: "We went as a growing family this year. 🎃 Look at my bump, my lovely baby bump. (Inserts @bep beat) What are you dressing up as this year?!"
But one fan criticized the announcement, commenting, "What happened Alex wanted to wait? Loren always gets her way," referring to Loren's and Alexei's disagreement on the TLC show over when to expand their family. But the 90 Day Fiancé star pushed back, writing, "lol not always. It was just the right timing for both of us."