'90 Day Fiance': Tom Reveals the Reason His and Darcey's Relationship Isn't Working Out
Most people like to meet the person they are dating in person and date for at least a few years before getting engaged. But the couples on 90 Day Fiance: Before the 90 Days are not like most people. In fact, none of the cast had even met their significant other in person before the show started filming.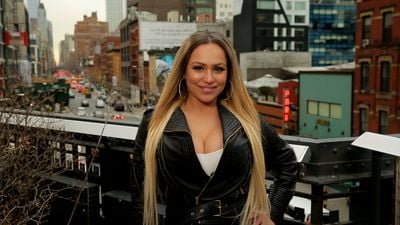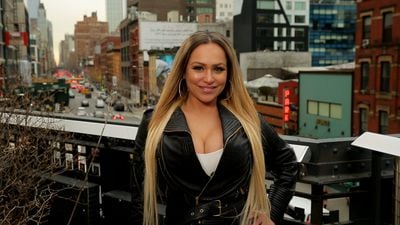 And with so much to work through and learn about each other in such a short amount of time, the relationships rarely last. One relationship that was of particular interest this season was Darcey Silva and Tom Brooks'. Partially because this wasn't Silva's first go-around with an international love and partially because Brooks often failed to show even the slightest interest in Silva.
Tom Brooks and Darcey Silva's relationship
Silva and Brooks had been communicating online for about four years before they actually met on the show. During that time, both of them dated other people. This time around, the two wanted to give their relationship a real shot and Silva flew to England to get to know Brooks. She was hoping to leave the country engaged, but when she returned home to America, she did so without any new jewelry.
Why isn't Darcey and Tom's relationship working out?
After spending time in her beau's home country, Silva flew back to America, very optimistic that things between them would work out.
Unfortunately, it hasn't all been roses and sunshine since she arrived back stateside.
In a clip for the season finale of the show, Brooks admits that the long-distance has been a real issue in their relationship.
"Maybe I'm in a different mindset," Silva responds in the clip obtained by Entertainment Tonight. "I mean, if you love somebody, you'll do whatever it takes to be with that one person. I mean, I would like to have more time with you, more communication. I feel like you don't."
But for Brooks, the communication problem has been about timing.
"I feel when I say to you, 'I'm in a business meeting, I'll call you later,' and I get 1500 text messages, that's not you respecting me," he says. "You ring me at 4 o'clock in the morning then send me 50 messages saying, 'What are you doing?' Are you that girl? You can't ring people at 5 a.m."
"There's so much going off in terms of work, I feel like I can't give you this love and time that you want," he continues.
Are Darcey Silva and Tom Brooks still together?
Some time has passed since the cameras stopped rolling on these relationships and what everyone wants to know is, are Brooks and Silva still together?
"You know what, it's to be determined, you guys are gonna have to wait and see," Silva told the outlet earlier this month. "But on that journey of love, I take risks and I am so proud of it. I will always follow my heart and, you know what, I'm grateful. I'm grateful for the energy that I bring to relationships and opening my heart. It's a positive thing on my end, so, we'll see what happens."