'90 Day Fiancé': Varya Malina Reveals What She Really Thinks of Americans
Varya Malina and Geoffrey Paschel have had quite a rollercoaster relationship on the latest season of TLC's 90 Day Fiancé: Before the 90 Days. While 41-year-old Geoffrey, who hails from Tennessee, and 30-year-old Varya ended their relationship after she turned down his proposal on his first visit to Russia, they eventually got back together.
Geoffrey took up with an old friend, Mary Wallace, when he returned to the U.S. But Varya decided to win back her man with an impromptu trip to Tennessee—and she succeeded, eventually agreeing to his second proposal after a bitter confrontation with Mary.
Their status as a couple, as it stands today, is unclear. But Varya has been active on Instagram, posting photos that seem to be from her time in the U.S., whether they're from the past few months or not. The 90 Day Fiancé star took to Instagram recently to share a funny story about how she formed her lasting impression of Americans.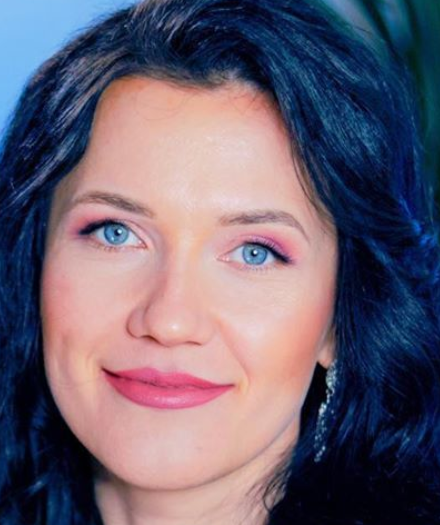 RELATED: '90 Day Fiancé': Varya Reveals the Meaning Behind Her Ring and If She Kept the One Geoffrey Gave Her
RELATED: '90 Day Fiancé': Every '90 Day Fiancé' Cast Member Instagram Handle You Will Ever Need
Varya reflected on how she would characterize Americans in 'one word'
Varya, who seems to be hoping for a career as a social media influencer, recently shared a photo of herself relaxing on what looks like a hike in Tennessee. Geoffrey's fiancée (or possibly former fiancée) answered a common fan question in the caption: What does she think of Americans?

"How would I characterize Americans in one word? Before visiting America, I would say simply – a smile," Varya began the lengthy post.
But since then, her assessment of Americans as primarily friendly and enthusiastic has changed. The Russia native wrote, "Now, from the height of my experience, I think this word is political correctness. Perhaps this quality is trained over the years of living in a multinational country, where it is very easy to offend with an incorrectly spoken word."
The '90 Day Fiancé' star told a story about accidentally offending a taxi driver
Geoffrey's fiancée went on to describe an experience in the U.S. that exemplified how sensitive she perceives many Americans to be. Varya told a story about inadvertently offending a taxi driver by referencing a common stereotype.
"Once I had to order a car to go to an interview," she explained, adding that she'd hoped to learn more about Geoffrey's home state during the drive.
"I decided this was my chance to find out more about real life in Tennessee and so I started a nice conversation with the taxi driver," Varya wrote. After she realized that his southern accent was stopping her from understanding him fully, she decided to win him over with some humor.

"We laughed at the words that I'm Putin's spy," Varya joked. But after the pair laughed about Russian stereotypes, things took a turn for the worse.
"And my driver asked what have I found out about the locals," she explained. "And I said with a smile on my face: everyone here has moonshine and you are rednecks. And giggled because I was sure that I said a joke."
The 90 Day Fiancé star's driver didn't exactly take kindly to the banter. "The taxi driver's reaction surprised me though. He frowned and did not utter a word," Varya claimed. "And all that I tried to say afterwards, he ignored turned on the music louder and then generally began talking on the phone with a friend on the speakerphone. A curtain!"
'90 Day Fiancé' fans chimed in with their thoughts about the story
Varya went on to explain that she'd meant the joke innocently, after Geoffrey had described the "redneck" stereotype to her. "The reason for my stupid joke was Geoffrey," the 90 Day Fiancé star wrote in the caption. "It was he who told me that they call themselves rednecks because of the neck tan and at the same time laughed and made it clear that this is a funny nickname."
It wasn't until she Googled the nickname later, she said, that she realized it was used in a derogatory way.
Still, the experience helped Varya reach a conclusion about cultural differences between the U.S. and Russia. "Conclusion: Americans can be very resentful of sharp, but honest statements," Varya argued. "Maybe that is why they consider the Russians brutally honest."
While some 90 Day Fiancé fans urged Varya not to draw broad conclusions about all Americans from a few experiences, others thought the taxi driver had been overly sensitive—especially since he was willing to joke about stereotypes about other countries.
"It's ironic because he was willing to laugh with you about a Russian stereotype, but unwilling to laugh at himself," one viewer pointed out in the comments.
Another agreed, "The driver wanted to be sensitive about what was said by you but didn't have a concern about what he said to you. You just as easily could have been offended by the Russian spy comment."
Another 90 Day Fiancé fan told Varya not to be too worried about having offended the driver. "I've lived in the South all my life and if I heard a Russian call me a redneck I definitely would've laughed!" they wrote. "Don't feel bad, sounds like he was wound up a little too tightly!"
Of course, several 90 Day Fiancé fans just wanted the inside scoop on whether Varya was still with Geoffrey or not. But she didn't respond to any of their questions—possibly because of her contract with TLC.