'90 Day Fiance': What Did Juliana Do With Michael's Credit Card?
Juliana Custodio and Michael Jessen make for an unlikely pair on Season 7 of TLC's 90 Day Fiance. Custodio is a 23-year-old Brazilian model, while 42-year-old Jessen is a divorced father of two and wine entrepreneur from Greenwich, Connecticut. Custodio met Jessen's ex-wife earlier in Season 7.
Michael and Juliana have surprised 90 Day Fiance viewers since their first episode. Juliana was initially suspected of possible prostitution after the pair met on a yacht in Croatia, leading to several K-1 visa delays. However, it seems that the misunderstanding was due to her career as an international model, which required a great deal of travel.
Jessen, meanwhile, helped Custodio out financially when she was back in Brazil to the tune of possibly well over six figures. This made some fans wonder what exactly was going on between the couple.
Michael and Juliana sat down briefly on the Dec. 1 episode of 90 Day Fiance, "We Need to Talk," to talk about finances, trust, and especially what happened to that infamous purchase Juliana made with Michael's credit card back in Brazil.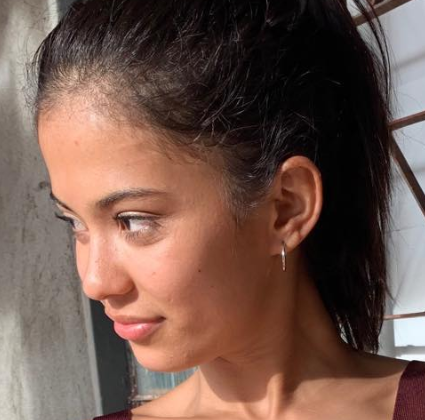 Michael said Juliana had 'expensive taste'
Michael and Juliana's segment on "We Need to Talk" began with frustration and a bit of domestic chaos, as the couple was quickly closing on a house and moving after Juliana's arrival to the U.S.
The 90 Day Fiance couple headed out to buy furniture for their enormous new home, and the topic of Juliana's "expensive taste" came up pretty quickly. "I think Michael's car is a badass. It's so f***ing cool," Juliana said as the car was revealed. "She's a car girl, for sure," affirmed Michael.
"Do either of you have expensive taste?" the 90 Day Fiance producers asked the pair. "I don't have. I don't know," said Juliana, but Michael disagreed. "Of course she does," he argued.
"So, why you give me credit card?" Juliana pressed. "I thought I could trust you. I learned," Michael shot back, half-joking.
While discussing the possibility of buying a $14,000 couch at the furniture store, Michael Jessen admitted that the couple hadn't ever sat down and discussed money in depth. "We haven't yet, really, talked a lot about finances, shared finances, and um…no. No," he confessed on the episode.
The '90 Day Fiance' couple discussed Juliana's shocking credit card purchase
The expensive couch sparked a conversation about Juliana's purchase of a car on Michael's credit card in Brazil. "I know you are mean sometimes…about, you know, credit cards and s***," said Juliana to her fiance.
Michael admitted that, while he'd let the car issue go, it had surprised and upset him to an extent. He confessed that the impulsive spending had made him wonder about Juliana's decision-making.
"Roughly a month ago, Juliana bought an automobile on my credit card," the 90 Day Fiance star explained. "I'm happy to help her, of course, but why the f*** would you buy an automobile within weeks of coming to America?"
Juliana revealed her sister was now using the car in Brazil
Juliana defended her choice to buy the car, saying that the extended visa process had left her stressed. And because Juliana grew up in poverty and didn't know if she would ever end up with Michael in the U.S., she said she felt she had to make a move.
"I didn't know if the visa would work out. The process was so long. And what can I say? It's stressful," the 90 Day Fiance star explained. "And I thought, it never gonna happen. And, I just bought a car. I was making my life in Brazil."
"It wasn't a lot of money for Michael, but for me, any money coming in is help," she added.
When Michael asked where the car was now, his fiancee dropped another bombshell. She admitted that her sister was using the car now as a cab in Brazil.
"Your sister is using it for a cab, to make money," Michael said incredulously.
The father of two admitted that, while he understood, he was hurt by Juliana's decision. "It was hurtful. She didn't have enough faith and confidence in our relationship at the time," he lamented.