'90 Day Fiancé': What Do Natalie's Friends and Family Think About Mike?
Natalie, a 35-year-old city girl from Ukraine, and Mike, a 34-year-old country boy from rural Washington state, make an unlikely pair on Season 7 of TLC's 90 Day Fiancé.
Both recently divorced, they met through Mike's close friend, who also married a Ukrainian woman. After a single visit to Ukraine, Mike fell head over heels, returned to see Natalie for a romantic getaway in Paris, and proposed.
Still, K-1 visa delays for unknown reasons and Mike's secret from Natalie (heavy credit card debt after a difficult divorce and purchasing his father's land) could cause problems for the pair in the future.
On the Nov. 24 episode of 90 Day Fiancé, "You Never Forget Your Past," Natalie's friends and family chimed in about what they thought of Natalie's whirlwind romance with her American husband-to-be. Read on to learn who supports their relationship…and who thinks Natalie should look elsewhere for love.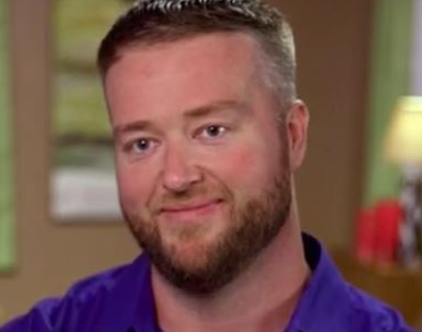 Natalie is recently divorced
On the Nov. 24 episode, Natalie explained her reasons for wanting to be with Mike, and revealed that she was going through a divorce when she met her 90 Day Fiancé husband-to-be. "He was going through a divorce, and I was going through a divorce," she explained.
And while she said she loves "sports, mountain climbing, and diving," Natalie added that now was the time to start a family. "I want a more calm and peaceful life," the 90 Day Fiancé star said of her hoped-for future.
Natalie also explained to TLC producers that her ex-husband didn't mesh with her future plans or her beloved mother, to whom she is very close. "He was kind of a tough guy," she said of her ex.
The 90 Day Fiancé star also claimed that one of the reasons for her divorce was her mother's bad relationship with her former husband: "She didn't love him, she didn't like him," Natalie said.
But things with Michael were different from the start, said the 90 Day Fiancé star. "He felt like home. Michael felt like home, I think," she gushed. This made her hope that her mom would love her American man as much as she did.
The Ukrainian beauty's mother is in favor of her relationship with Mike
Luckily, Natalie's mother is all in favor of her American love. She raved about him to 90 Day Fiancé producers, describing him as "optimistic," "friendly," and "welcoming."
"We became friends right away," gushed Natalie's mom. She added that she was completely in favor of their union and hoped that her daughter would start a family with him right away. "Every woman needs a family," she said on the episode.
The '90 Day Fiancé' star's friends doubt Mike's ability to provide financially
Natalie's mom wasn't the only person who offered her opinion on Natalie's budding relationship with Mike. On "You Never Forget Your Past," Natalie was grilled by Lana, her friend from college, and Julia, a co-worker.
"How does he make a living?" Julia asked about Mike.
The 90 Day Fiancé star replied that her future husband was the manager of a construction company in small-town Washington.
Natalie's friends were worried about Mike's ability to provide for her and any future children. "You're used to a life with an owner of such a business," chided Julia. "A manager? Big difference."
Julia even went as far to suggest, "He needs a second job."
To TLC producers, Julia explained that the financial contrast between Mike and Natalie's former husband could pose problems for her future lifestyle. "Her ex-husband, he [ran a] big business," Julia said on the episode. In comparison (at least in terms of finances), she said, "I think Mike is worse."
Natalie, for her part, wasn't having any of it. The 90 Day Fiancé star insisted that her love for Mike went beyond money. "How can you make an opinion without seeing a person for real?" she asked. "And no matter what the situation is, I want to be with Mike," Natalie asserted.