'90 Day Fiancé': What Does Juliana Custodio Say 'Broke Her Heart?'
Juliana Custodio and Michael Jessen have always been open about Juliana's complicated past on Season 7 of TLC's 90 Day Fiancé. But as Juliana shares more of her history, fans are surprised by just how difficult her life seems to have been.
The 23-year-old Brazilian model met 42-year-old Connecticut-based wine entrepreneur Michael on a yacht party in Croatia. The pair hit it off immediately, but K-1 visa delays kept them living in different countries for two years before Juliana was able to come to the U.S. to be with her fiance and his two children from a previous marriage, Max and CeCe.
On 90 Day Fiancé and social media, Juliana and Michael have revealed that the young model grew up in poverty and was divorced at just 19 years old after a semi-arranged marriage. She also claimed to have been trafficked and exploited as a teen model. Most recently, Juliana told 90 Day Fiancé viewers on Instagram that she only had one picture of her father and that her mother hasn't spoken to her in months.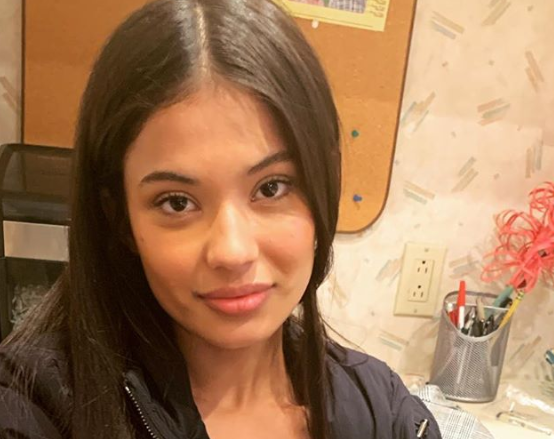 Juliana posted photos of her family with a heartbreaking caption
On Dec. 12, Juliana shared photos of her father and grandmother on Instagram, along with a snapshot of herself as a baby. In a now-deleted caption, she said she also found photos of her father's "accident" that "broke her heart." On her Instagram stories, she also wrote, "I just have this photo of my father."
Even though the 90 Day Fiancé star deleted the caption, many fans saw it beforehand and took it to mean that Juliana's father died tragically before she was able to know him. Although Juliana didn't clarify her caption in detail, fans flocked to the post to offer their support.
Michael's ex-wife Sarah Jessen, the mother of his children with whom he is still on good terms, offered kind words of encouragement as well. "I love you so much and I feel your hurt and loss," she wrote. "You're such a beautiful person and I know your father would be over the moon proud of you. You are his living memory and you are honoring his memory by being the beautiful person, inside and out, that you are. Love you dear sister."
The Brazilian model has struggled with her family in recent months
The 90 Day Fiancé star shared in recent TLC episodes that things aren't going well with her family in Brazil. Juliana and Michael didn't invite her family to the wedding, although they wanted to, in part because of the stark disparity between Michael's wealth and their financial struggles.
On the episode "Premature Departure," Michael admitted that he was conflicted about the decision. "It would be weird and maybe uncomfortable for Juliana for them to see what would look like a lot of opulence and then they would be leaning on her about, well, we need help," he explained to 90 Day Fiancé producers.
Michael clarified that he was happy to help his fiancee's family out financially whenever they could. Juliana added, "It's sad that my family can't make it, but I'm happy at the same time because it's very uncomfortable that they expect Michael's money. I wish I could give my lifestyle to all my friends and family, but I can't help everyone."
On Instagram, Juliana also recently said she was heartbroken over her family distancing themselves from her. "Last time my mom texted me was five months ago," the 90 Day Fiancé star wrote on her Instagram stories.
Juliana and Michael recently celebrated his ex-wife Sarah's birthday
While things with Juliana's family might not be perfect, it looks like the 90 Day Fiancé model fits right in with her husband's family. Juliana frequently shares photos with Michael's ex-wife Sarah and the former couple's two children. Sarah also recently married her boyfriend, and Juliana and Michael joined in the pair's nuptials.
Juliana and Michael, along with Max, CeCe, and Sarah's new husband, recently celebrated Sarah's birthday together. The whole family appeared to be in good spirits as they shared Instagram stories and Instagram Live videos while enjoying cheesecake and laughing together at a restaurant.