'90 Day Fiancé': What Secret Is Michael Hiding From Natalie?
Season 7 of TLC's 90 Day Fiancé has been explosive and exciting so far. From Mursel's refusal to tell his family about Anna's three children to Juliana's car purchase with her much older fiancé Michael's money and Robert's proposal to Anny after just eight hours of knowing her, the season has been one of the most drama-packed yet.
Enter Michael and Natalie, a new couple that appears mismatched from the start. Michael is a bachelor who lives off the land in rural Washington state, while Natalie is a city girl from Kiev, Ukraine who wants children right away.
But the differences don't stop there. On the Nov. 17 episode of 90 Day Fiancé, "What Am I Worth To You," Michael admitted that there's a big secret he's keeping that could potentially tear Natalie away from him.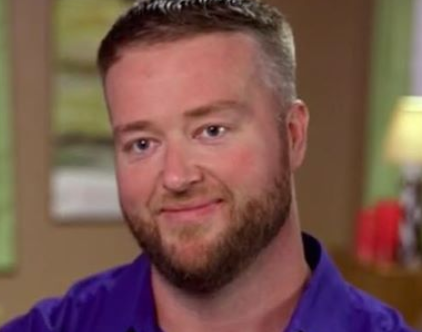 Michael lives in small-town Washington
34-year-old Michael hails from Sequim, Washington, a small town in a rural area of Washington state. His family has lived there for generations.
Michael described himself in his intro as full of life. "I love being the center of attention," he admitted. "I got lots of positive energy, and I think people just feed off of it."
Mike told 90 Day Fiancé producers that he was married previously, but things didn't work out. "It was a short marriage, unfortunately," he explained. "She ended up leaving me for another woman."
After his divorce, Mike got up to 340 pounds. But within the last few years, he's adopted a healthier lifestyle and lost over 80 pounds.
Mike recently made another big change: buying his family's sprawling property from his father. The land purchase took a big hit on his finances, he explained to 90 Day Fiancé producers.
He met Natalie through a mutual friend
When Michael's friend Matt met and married his Ukrainian wife, Svitlana, Mike's own love life took off as well. Svitlana introduced Mike to her friend, 35-year-old Natalie, who is also from Kiev.
Michael said he was impressed not only by Natalie's glamorous modeling pictures, but also by her "family-oriented" nature and her college degrees in psychology and journalism.
However, Mike worried that the Ukrainian beauty might be out of his league. "I was hesitant at first, and I was thinking to myself, 'why would this woman possibly be interested in a guy like me,' you know?' I'm not saying I'm not a catch, but you know?"
The pair couldn't be more different, said Michael: "She's religious, and I'm nonreligious. She's the beauty, and I'm the beast."
Still, Mike flew out to the Ukraine to meet with Natalie, and sparks flew immediately. On a second trip, this time to Paris, Michael proposed to his girlfriend. The 90 Day Fiancé couple quickly applied for a K-1 visa.
The '90 Day Fiancé' star hasn't told Natalie about his major debt
Things might not be picture-perfect for the newest 90 Day Fiancé couple. Natalie revealed to Mike that her K-1 visa was pushed back by six months or more, making her American other half wonder if he might not know everything about his future wife.
But the delayed visa process isn't the only potential problem for the couple. In a video call, Natalie told Mike, "I'm going to tell [my mom] that soon she's gonna have grandkids." But Michael wasn't as eager, saying, "We're gonna have to take that one step at a time, baby."
The reason that Mike wants to delay starting a family? Money. "I don't want to start a family right now," Mike told TLC producers, citing his massive credit card debt. Mike went into debt as a result of his divorce, his recent real estate purchase, and the funds it will take to bring Natalie to the U.S.
But Mike hasn't told his bride-to-be about his financial issues. He admitted to TLC producers that he hasn't told Natalie just how much debt he really has. When asked if his secret could cause a rift in his relationship, he nervously admitted, "Only time will tell, I guess."