'90 Day Fiancé': Which Cast Members Have Appeared in Music Videos? Here's a Rundown
TLC's 90 Day Fiancé might have a shortage of calm, cool, and collected relationships, but it has no shortage of aspiring musicians and models. Several of the show's cast members over the years have appeared in music videos, either as actors or in videos of their own.
A few of them are now notorious, like Paola Mayfield's sexy turn in a video that put her at odds with her more conservative husband Russ Mayfield, but others have flown a little more under the radar. From flops to hits and everything in between, here's a rundown of every 90 Day Fiancé cast member who has appeared in a music video so far.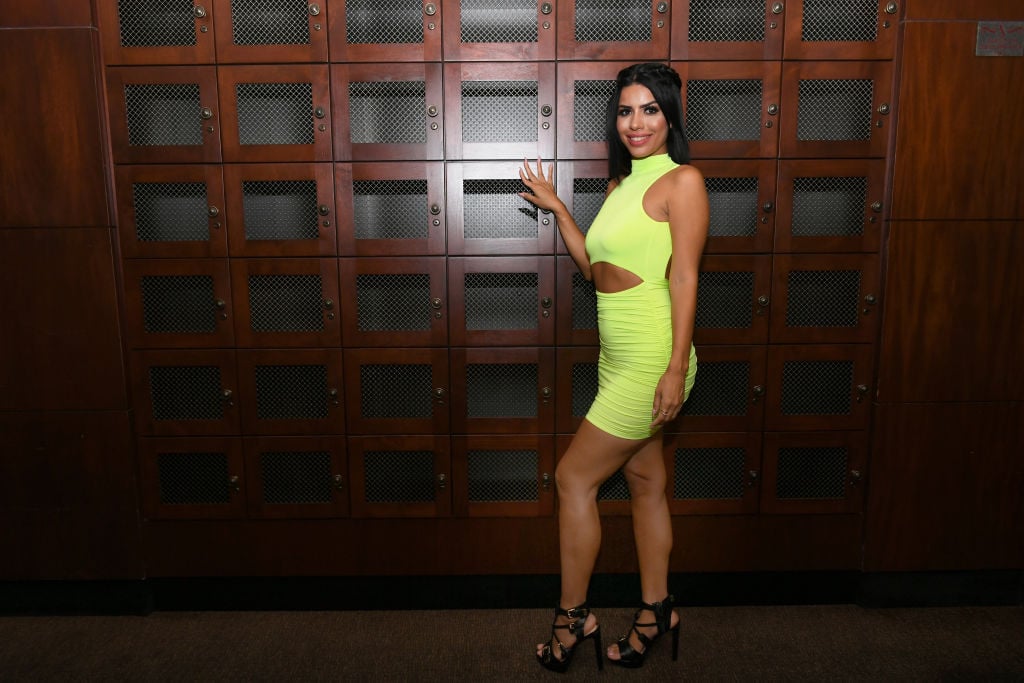 Paola Mayfield
Model Paola Mayfield's music video appearance is one of the most notorious among the 90 Day Fiancé cast members. In the show's first season, the Colombian native clashed with husband Russ Mayfield, who explicitly asked her not to wear lingerie in her modeling gigs. "Lingerie is meant for the bedroom," he told her.
But Mayfield famously went against her husband's wishes and agreed to wear lingerie and bikinis in two reggaeton videos: King Heric's "Hoy Se Bebe" and J. Creole and KG Jay's "Kompa."
Music video arguments aside, the Mayfields went on to appear on the spinoff 90 Day Fiancé: Happily Ever After. They now have a son together as well and still appear happily married. Paola has moved more into the fitness industry and works as a personal trainer.
Evelyn Cormier
20-year-old Evelyn Cormier, a conservative Christian singer and teacher from New Hampshire, may have been one of the most widely disliked fiancées in 90 Day Fiancé history. Many viewers considered her judgmental and self-centered.
However, there's no question that Cormier has musical talent, and she's released several folk-pop music videos of her own, including this one for her single "Peach Skies."
Cormier is still married to her 90 Day Fiancé husband, David Vázquez Zermeño from Spain. The couple recently celebrated their second wedding anniversary.
She's also continued with her music career, even appearing on the 17th season of American Idol and making it to the Top 14 before being voted off by the public. Fans and critics speculate that it was because of her negative 90 Day Fiancé reputation.
Larissa Dos Santos Lima
Larissa Dos Santos Lima from Brazil became famous on 90 Day Fiancé for her rocky, arrest-ridden relationship with Colt Johnson from Las Vegas, Nevada. But in Aug. 2019, after her divorce from Johnson, she attempted to put the past behind her with a steamy music video with then-boyfriend Eric Nichols.
Lima and Nichols appeared in independent artist Brian Hanvey's video for "If I Scream in My Sleep." The pair got intimate for many of the scenes.
Colt Johnson
Colt Johnson, or "Coltee" as we came to know him, wasn't exactly the music video romantic lead type with Larissa Dos Santos Lima on 90 Day Fiancé.
But opera singer turned pop artist Alex Winston proved us wrong (kind of) with her 2019 single "Miss You 1000000." Johnson plays Winston's love interest in the video and finally does all the right things (like bringing flowers to the airport).
Mother Debbie, the cats, and the in-home slot machine all make cameo appearances.
Chelsea Macek and Yamir Castillo
Chelsea Macek, from Galesburg, Illinois, and Yamir Castillo from Nicaragua got together on the first season of 90 Day Fiancé. Castillo wanted to pursue a music career, but Macek wasn't completely down if it meant moving to Chicago to meet with producers. They clashed over his work in the music industry, which Macek often thought he prioritized over her.
However, that didn't stop her from appearing in Yamir's first-ever music video, "Party Love."
The couple has since divorced, and Castillo is still pursuing a music career. He put out his most recent song in June 2019.
Tarik Myers
Tarik Myers of Virginia Beach, Virginia, and his fiancée Hazel Cagalitan from the Philippines appeared on the second season of 90 Day Fiancé: Before the 90 Days.
But Myers isn't just a reality TV star; he's also a rapper who released his first music video for "God Bliss Woman" at the end of 2018, and his second, "Mute: Where I'm From Version," in mid-2019. (Fan reviews were mixed.)
In an extra-90 Day Fiancé twist, Myers' fellow TLC cast member Ricky Reyes, who dated Colombian native Ximena Parra on the show, directed both videos.
Now Myers and his brother, Dean Hashim, appear together on 90 Day Fiancé: Pillow Talk, and both brothers have fiancées from the Philippines.