'90 Day Fiancé': Why Darcey Silva's Cameos Have Some Fans Concerned
Darcey Silva has become a mainstay on TLC's 90 Day Fiancé: Before the 90 Days. Darcey and her twin sister Stacey Silva also appeared on several episodes of the spinoff 90 Day Fiancé: Pillow Talk together. 
The 42-year-old divorced mom of three first dated Jesse Meester from the Netherlands on two consecutive seasons of the 90 Day Fiancé spinoff. After Darcey and Jesse broke up, she moved on to her British boyfriend, Tom Brooks.
Although Darcey and Tom don't appear to be together now, they'll both be returning to Season 4 of 90 Day Fiancé: Before the 90 Days in Feb. 2020, apparently to hash out some remaining drama. 
Now, the clothing designer and reality star has moved to Hollywood for filming and work opportunities. She even shot a Hulu ad with 90 Day Fiancé superfan Chrissy Teigen.
Like many of her TLC castmates, Darcey also regularly films Cameos, which are paid, personalized video shoutouts to fans. But some 90 Day Fiancé fans are speaking out on social media about Cameos in which they believe Darcey appears to be drunk.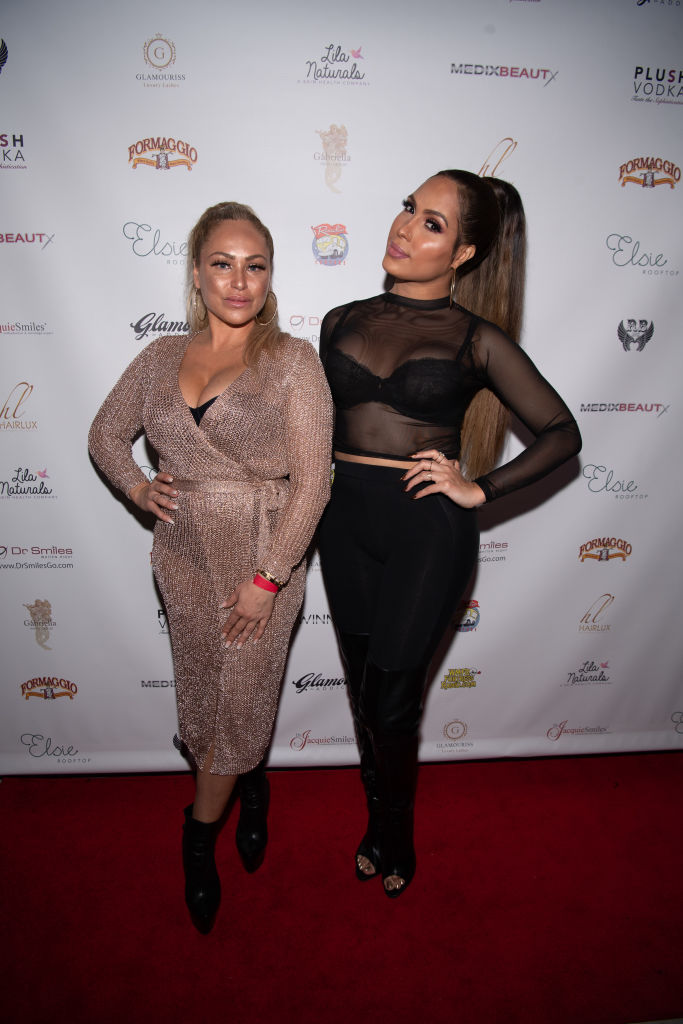 The '90 Day Fiancé' star sells Cameos in which some believe she appears intoxicated
Blasting News US recently reported that some 90 Day Fiancé fans believed Darcey was selling $50 Cameo shoutouts in which she was regularly intoxicated. 
Fans and 90 Day Fiancé gossip accounts posted clips of the shoutouts on social media. In more than one of the videos, the 90 Day Fiancé star seemed to be having trouble with pronunciation. Her slurred words and disheveled appearance concerned some fans, who thought she might actually have a drinking problem. 
"She's overdue for an intervention! Sad," one Twitter user wrote of a Cameo clip from Darcey. "This is so so sad to me what the heck is she on?? Wow," said another.
'90 Day Fiancé' fans criticized Darcey on social media for the videos
In addition to voicing their concerns over Darcey's alleged drinking and state of mind, some fans thought people who paid for the 90 Day Fiancé star's Cameos should ask for their money back. 
"So these people paid for a drunk Darcey cameo? They should demand a refund!" one Twitter user wrote. Another critic agreed, writing sarcastically, "Please refund this couple their money, PLUS damages."
Darcey's ex Jesse Meester previously accused her of heavy drinking
When Darcey and Jesse were together, he accused her of problem drinking several times. 90 Day Fiancé fans weren't always sure if Jesse was just being dramatic, because he was also often perceived by fans as arrogant and controlling. 
But some fans now wonder if Jesse, though not perfect himself, may have had a point about his 90 Day Fiancé ex. On the show, he famously asked Darcey to commit to never drinking again after several troubling incidents when they were together in Amsterdam. 
In a 2018 interview with Kate Casey of the podcast Reality Life With Kate Casey, Jesse went further. He even claimed Darcey had a bonafide drinking problem that had presented itself almost immediately. He claimed he had to call the police at one point because she was lost while drinking by herself and that she'd passed out in the bushes. 
Darcey has repeatedly denied Jesse's claims, saying he is hypocritical and simply wanted a reason to make her look bad in the public eye.