'90 Day Fiancé': Why Did Syngin Say He's Just a 'Character' in Tania's Story?
Syngin Colchester and Tania Maduro of TLC's 90 Day Fiancé met under unusual circumstances.
29-year-old Maduro traveled from her home state of Connecticut to South Africa to meet a guy on a dating app. Instead, things fell through with her first match and she met 29-year-old Colchester, a free-spirited bartender. The couple hiked, traveled, and lived off the grid together for several months before getting engaged.
Still, Maduro's friends and family members don't seem to think the union will be too easy. They say Maduro is more type-A and perfectionistic than she might have seemed on her extended vacation. Meanwhile, Colchester likes to go with the flow.
On the Nov. 17 episode of 90 Day Fiancé, "What Am I Worth To You," those differences within the couple came to a head. Maduro said she wanted kids right away, while Colchester wasn't so sure.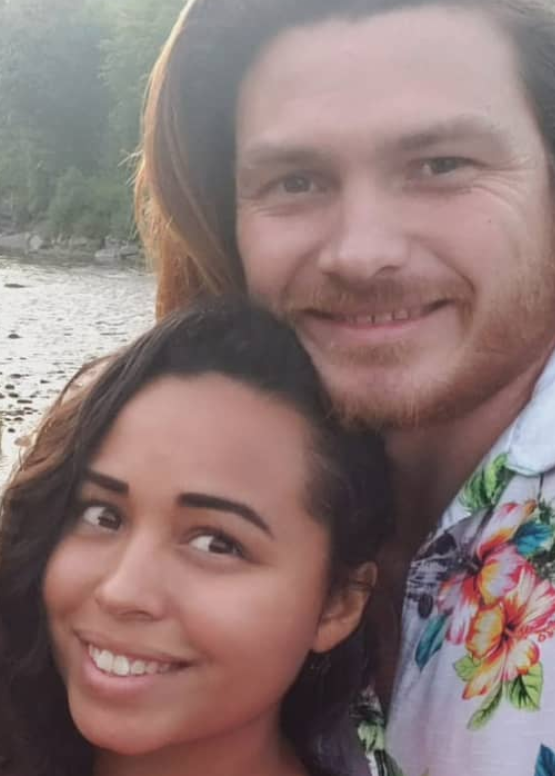 Tania wants kids, while Syngin isn't sure
At breakfast with Maduro's friends the day after Colchester arrived in New York, the 90 Day Fiancé couple's differences in timelines became clear.
First, Colchester said he wasn't sure what he wanted to do for work. "I think I would like to start out bartending," he told Maduro and her friends, before throwing out opera performer, fireman, and Hollywood actor as other potential careers.
"I could narrow it down, but then I might be leaving possibilities out," he revealed. "I haven't found anything that I truly love to do." Maduro's close friends said they didn't think their bestie would appreciate Colchester's free-spirited ways after a while.
Maduro also said she wanted children right away. "I told Syngin that I will give him three years," she told TLC producers. "He has a little bit of a hard time when I say that." Colchester said he wasn't sure if he wanted kids at all, and he was willing to wait up to 10 years before having them.
Syngin pushed back against Tania's timeline
At a dinner date later in the day, the 90 Day Fiancé couple continued to discuss their potential timeline for having children.
Colchester said he didn't like to set forth specific plans, and instead wanted to trust the universe on his timelines. Maduro's plan couldn't have been more different. She told Colchester that she wanted to become a parent within two years, ideally, and hoped for more than one (which came as a surprise to Colchester).
For Maduro, a partner who doesn't want children is a dealbreaker. The activist from Connecticut said she felt she was meant to be a mom. "I couldn't be with somebody who doesn't want kids. I live to have kids," she said.
She added slyly, "But I also know that I kind of get my way."
Maduro's headstrong nature could cause a rift
Colchester said that Maduro's specific timeline made him feel anxious. He told her that he felt like she'd written the "story," and he was merely a "character in it."
In a way, Maduro's friends appeared to agree to an extent. One of them told TLC producers, "I feel like he's going to do whatever Tania wants to do, ultimately."
Next week, on the Nov. 24 episode of Season 7 of 90 Day Fiancé, it looks like Maduro's stubbornness could lead to some tension in the relationship. In the preview, Colchester is shown asking Maduro to "back off."