'90 Day Fiance': Why Emily Didn't Know if Going to Russia for Sasha Was 'Worth It'
Emily Larina and Sasha Larin, who are currently appearing on Season 7 of TLC's 90 Day Fiance, met and fell in love in Larin's home country of Russia. Not long afterward, Larina got pregnant with Larin's now one-year-old son, David, and the pair got engaged.
The couple has raised eyebrows among 90 Day Fiance viewers, in part because little David is Sasha's third child by a third woman. What's more, 29-year-old Larina, who originally hails from Oregon, is 31-year-old Sasha's third wife. Some fans wondered if Larin would be faithful to his third wife, or if his tumultuous romantic history made him a liability.
On the Dec. 1 episode of 90 Day Fiance, "We Need to Talk," Larina opened up about the couple's struggles in the early days of parenthood. She shared her worries about Sasha's commitment to parenting and her challenges with postpartum anxiety.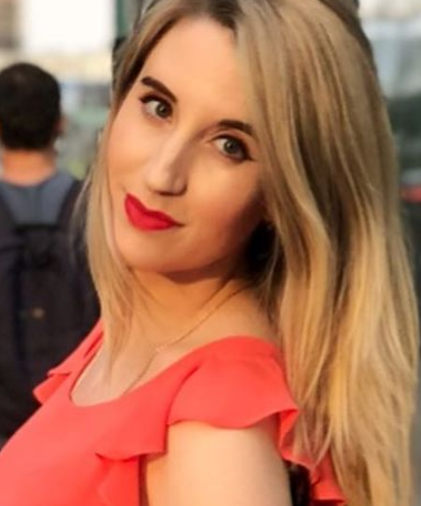 Sasha let Emily down after their baby was born
After a difficult labor in a Russian hospital that ended in an emergency C-section, Larina shared her relief at welcoming her new baby to the world. "Finally, baby David is here!" she shared on the episode. "He's so beautiful."
What's more, the 90 Day Fiance couple's K-1 visa was finally approved after a long wait. "I'm so happy, the process is finally over," Emily gushed.
Despite all the reasons to celebrate, though, not all was well. "If you ever have a child in a former Soviet country, please please please do your research," Emily advised.
She explained that Sasha didn't apply for their son's Russian passport when she asked him to, so they were on hold for months, leaving them in limbo and unable to move to the U.S. during David's first months of life.
"It doesn't seem like it will ever, ever end, but there is a finish line in sight," the new mom said wearily. Needless to say, "It's been tough," Larina admitted.
Emily claimed Sasha spent almost no time with David
Larina explained that, especially in a foreign country, parenting was an "isolating" experience for her at first. Larin's demanding work schedule as a personal trainer for multiple clients at an area gym left her as the sole caregiver for little David.
"It's been really hard, because it's been 100% me taking care of the baby," the 90 Day Fiance star admitted. "Sasha's been at work all the time. He's gone from 5:30 am until 11:00 at night." She added that they hardly had any time together as a couple anymore.
The grueling schedule left Larina feeling conflicted about her move to Russia, especially in light of the fact that she was Sasha's third bride-to-be. "One of the reasons I wanted to have him in Russia instead of waiting for the K-1 visa is because I wanted Sasha to bond with him, you know, when he was a little baby," she explained.
"I wanted David to know his father, but…nope. Sasha maybe spends five hours a week max with David, so I don't know if it was really even worth it," admitted the 90 Day Fiance star.
The '90 Day Fiance' star worried about parenting with Sasha in the U.S.
The 90 Day Fiance couple also didn't exactly see eye to eye when it came to spending one-on-one time with David. Emily said she was worried that Sasha would allow their little one to spend too much time in his bouncy chair and wouldn't bond with him enough when they arrived in the U.S. and she had to work.
"When we get to America, Sasha is going to have to take care of the baby while I go out and look for work," Emily explained, looking concerned. "He has had other children, but he doesn't really know a lot about the child-rearing. He has always been the one working while his ex stayed home with the baby."
"It makes me sad because he should be happy to spend time with our baby," added Larina.
But Larin didn't agree and thought his American fiancee was getting too worked up, especially because he already had two children. "I think Emily is worrying about [the] baby too much," said Larin. "I don't think I deserve this."
Still, it looks like Emily and Sasha might be doing well now. She took to her Instagram stories after "We Need to Talk" aired to defend her statements about feeling isolated during the postpartum period.
The 90 Day Fiance star also said that, while Sasha's work schedule had been hard for her during the early days of parenting, she was grateful that he had provided for them financially during that time.