'90 Day Fiancé': Why Laura Jallali is Posting About 'Good Sex'
Aladin Jallali and Laura Jallali of TLC's 90 Day Fiancé: The Other Way had a May-December relationship and a shockingly short marriage. After their three-day wedding in Aladin's home country of Tunisia, they announced that they were divorcing just weeks later.
Now, it appears that Laura Jallali might be moving on with a new man. But 90 Day Fiancé fans aren't so sure she's telling the truth.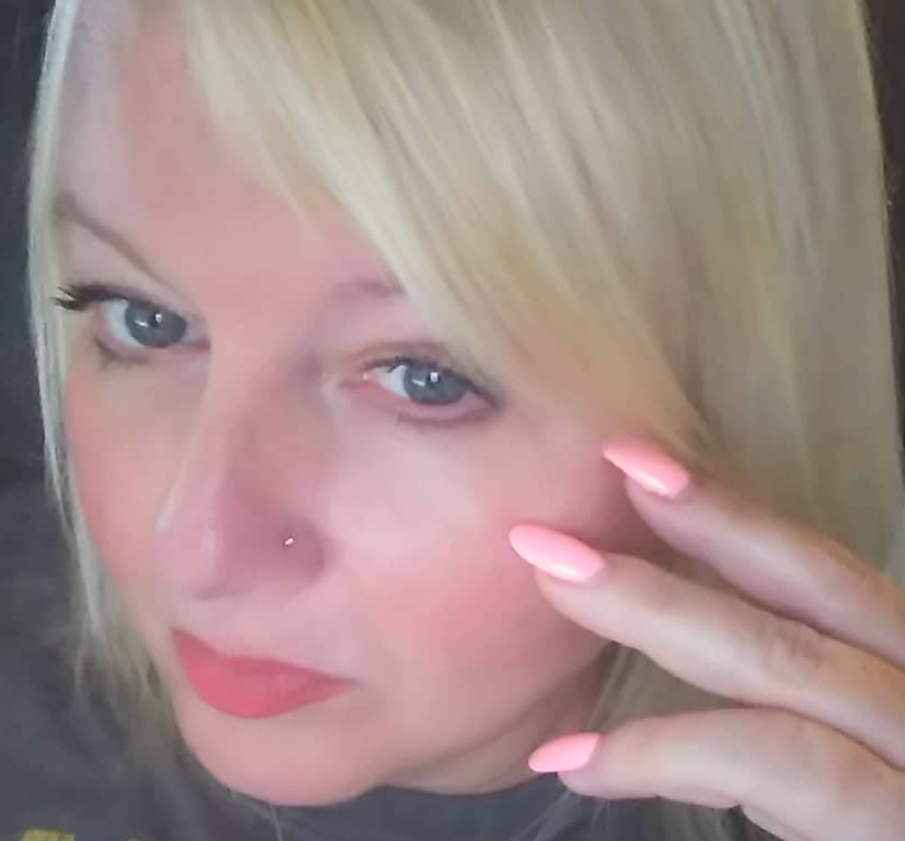 The '90 Day Fiancé' stars had a bitter divorce
During their appearance on TLC's 90 Day Fiancé: The Other Way, the cultural and personal differences between Aladin and Laura Jallali became beyond obvious. The couple clashed about sex, money, clothing, drinking, and religion.
On the Tell-All, Aladin and Laura confirmed that they were getting a divorce just weeks after their wedding. But in the days and weeks afterward, things got truly ugly.
Laura claimed her ex-husband was gay and had only been in the relationship for the money and a visa. Meanwhile, Aladin claimed that Laura had catfished and lied to him, had a drinking problem, and disrespected him repeatedly.
Laura Jallali claims to have found new love
After her separation from Aladin, Laura found an unlikely ally in castmate Evelin Villegas, who has her own on-and-off relationship with American Corey Rathgeber. The 90 Day Fiancé star even stayed with Villegas for a time in Ecuador and briefly claimed to be dating Villegas' former fling, Raul Cabrera.
Now, it looks like Laura might have truly moved on from Aladin, if her social media is to be believed. She recently encouraged her followers to follow 90 Day Fiancé blogger Tony, who writes under the alias The Chantel Tea. After sharing his photo and Instagram handle, Laura wrote, "BTW he never paid me ever to post for him [and] he has always been very fair and reasonable follow him plus he is easy on the eyes…lol."
Rumors began to swirl that Laura Jallali actually had a new man on her hands when she posted a shirtless mirror selfie of Tony a few days later, saying she was "thankful" for him. She added emojis of a couple in love, an engagement ring, hearts, and kisses, as well as the hashtags "new beginnings," "new love," "I still got it," "he is hot," and "YOLO."
Laura posted about 'good sex' with her alleged new man
Laura appeared to confirm her new relationship in her Instagram comments.
When a 90 Day Fiancé fan sarcastically asked if Laura's alleged new boyfriend was "blind," the 90 Day Fiancé: The Other Way star clapped back, "no just has good taste and isn't a troll like you."
When another commenter said they believed there was a secret "motive" behind the new relationship, Laura seemed to confirm that she was indeed getting hot and heavy with someone new. "Yes there is …it's called good sex," she responded. To a critic who claimed Laura's new flame looked "gay," she replied that he was "as straight as they come."
'90 Day Fiancé' fans had mixed reactions to Laura's claims
The 90 Day Fiancé star even claimed she was already in love. "He is a good man," she told one Instagram user. "He needs no green card he has a good job and he loves me for me."
In the comments, Laura also claimed that she was still in Ecuador and would be changing her name from Aladin's as soon as she returned to Canada.
However, some 90 Day Fiancé fans don't buy Laura's story. Laura Jallali has been accused of lying about several aspects of her life, including an ectopic pregnancy and even her U.S. citizenship.
Others thought that Laura might be getting used by her new boyfriend. One commenter asked how the couple had gotten together, and Laura replied simply: "We have been good friends for awhile and I have always supported him." Another wondered if the 90 Day Fiancé blogger was simply looking for a woman to "take care of him," but Laura denied it, saying "my honey has got the money."
Aladin tells fans he's 'not for sale'
Meanwhile, Aladin Jallali is moving on from his marriage in his own way. The 90 Day Fiancé star recently opened a new business, MC Travel Tours, in which he will take visitors on guided tours of Tunisia.
Aladin's Instagram isn't without its own romantic drama, either. Recently, he took to social media to push back against women who allegedly contact him hoping for a romantic relationship in exchange for money or gifts.
"I am a MAN… I make my own money… and I am not for sale!" Aladin posted. "Stop trying to get my attention with money or greencards or fancy cars or luxury homes because it will never work." To back up his argument, the 90 Day Fiancé star added hashtags like "Love can't be bought," "not a gigolo," and "I make my own money."