'90 Day Fiancé': Why Mursel's First Meeting With Anna's Sons Was 'Awkward'
Fans of TLC's 90 Day Fiancé are already abuzz with rumors about 38-year-old Anna Campisi from Bellevue, Nebraska, and Mursel Mistanoglu from Turkey, a couple on the seventh season.
38-year-old Campisi, a mom of three boys, and Mistanoglu bonded on social media over their love of beekeeping, but they have several strikes against them. Their language barrier requires them to speak mostly through a translation app.
They also have plenty of cultural differences. 38-year-old Mistanoglu is a fairly devout Muslim, according to Campisi, and doesn't drink at all, while his wife-to-be calls heavy drinking a part of her "culture."
The 90 Day Fiancé couple's uphill battle was made all the more clear on the Nov. 10 episode, "They Don't Know." Mistanoglu arrived in the U.S. and met Campisi's sons for the very first time. Things didn't go exactly as planned.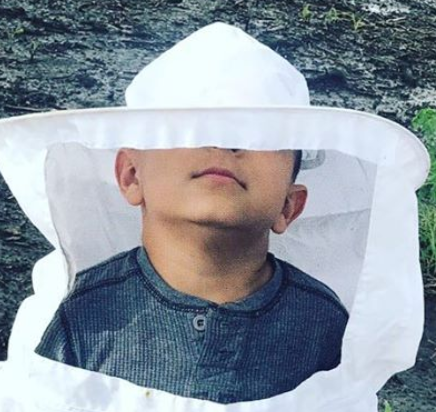 Language and communication barriers made things 'awkward' for the family
When Mistanoglu arrived in the U.S., the language barrier was immediately evident. Campisi used the translation app to ask him, "How do you feel about being here?" to which the Turkey native responded, "I want to kiss you!"
Once the couple made it to Campisi's Nebraska home, her three sons seemed uncomfortable with their mom's fiance. They also had to use the translation app to have a basic conversation with their new roommate.
Campisi's oldest son, 15-year-old Joey, admitted to 90 Day Fiancé producers, "I don't know how I feel about the situation right now." He added that he wasn't worried about making a good impression on Mistanoglu. Instead, the teen said, "I just think he should be trying to create a good image for himself."
Campisi's sons seemed wary of Mistanoglu
When the family tried to have dinner together for the first time, things got even more uncomfortable. Mistanoglu taught the boys the Turkish phrases for "good" and "bad," saying that American pizza was "bad" and Turkish pizza was "good." The 90 Day Fiancé star also refused to play video games with Anna's sons.
"I don't think he really liked the pizza or just, like, the house. He thinks that Turkish things are better, and I'm kind of like…oh," said Anna's middle son, 14-year-old Gino.
The '90 Day Fiancé' mom of three admitted she was 'concerned'
The boys (Joey, Gino, and their little brother Leo, who is six), all have the same dad. They haven't had a relationship with their father in several years now, according to Campisi.
And, according to Joey, they're not looking for a stepfather in Mistanoglu. "I just think it's all too fast and he thinks he can be our new dad or something, but I don't think the same," he told TLC producers.
The 90 Day Fiancé cast member admitted that the meeting didn't go well. "I'm feeling concerned," Campisi admitted. "It was really awkward. I thought Joey would give him an easier time, but no."
She also urged her sons to give her Turkish love more of a chance. "He's a good guy," she insisted.
Despite the awkwardness of the first meeting, things seemed to look up by the end of the meal. "Do you plan on giving us a bunch of rules?" Joey asked Mursel through the mobile app.
"No," said Mursel, which was the first answer that seemed to please the boys.