'90 Day Fiancé': Why Paul Staehle and Karine Martins Are 'Devastated'
Paul Staehle and Karine Martins Staehle of TLC's 90 Day Fiancé: The Other Way have had a rocky relationship, to say the least. The pair married in 2017, but they struggled with trust, visas, finances, and more on their road to love.
Now, the couple is facing yet another major challenge. Paul and Karine revealed on Instagram that their home in Brazil was broken into, ransacked, and robbed.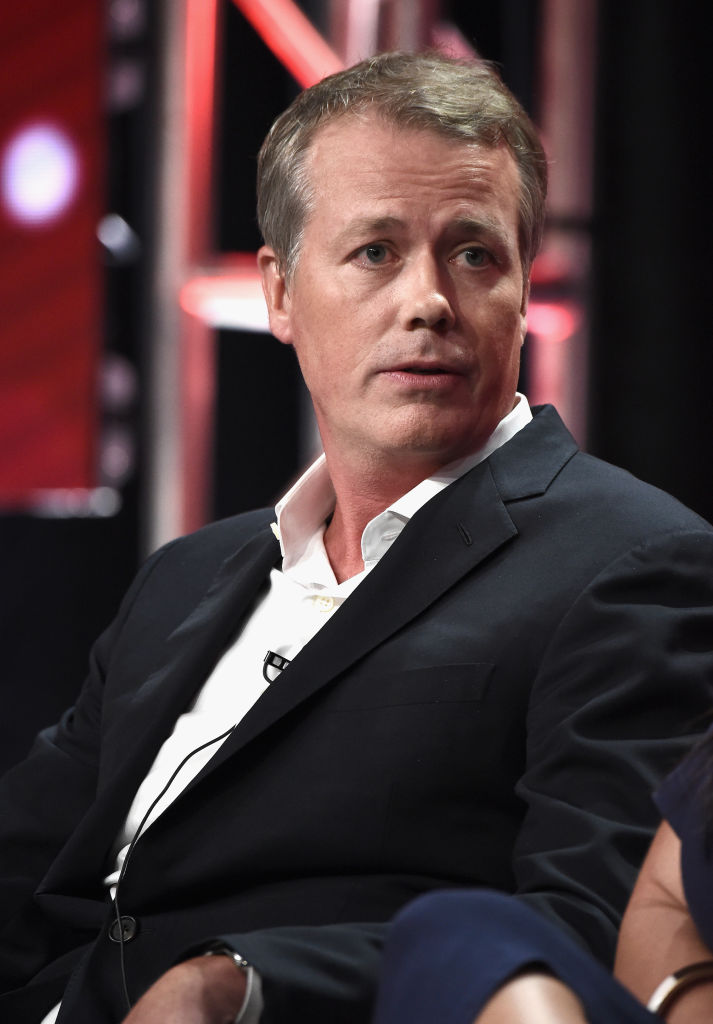 The Staehles have struggled through visa denials, criminal histories, and fights
While Karine planned to move from Brazil to the United States to be with Paul, the American half of the duo didn't have the financial stability to make it work. Then, the 90 Day Fiancé couple tried to settle in Karine's native country, but Paul's K-1 visa application was initially denied because of a 2007 conviction for arson after what he called a "bad breakup."
After Paul's visa was finally approved, the couple still struggled with accusations of infidelity and suffered through two painful miscarriages before welcoming their baby boy, Pierre, in March. Earlier in 2019, Paul even claimed that his wife wanted a divorce.
Since then, though, the Staehles have shared loving posts on social media, saying they wanted to make things work and be a happy family with their son.
The Staehles revealed that their house was robbed
Things had seemed to be looking up for Paul and Karine Staehle. But on Nov. 8, the 90 Day Fiancé couple's tune changed, as they revealed that their home in Manaus, Brazil, had been "severely burglarized."
Next to a series of photos of damage in their home, empty walls, and empty shelves where their possessions had gone missing, Paul took to Instagram to share the devastating details.
"I discovered today that our home was severely burglarized in Manaus," he wrote. "They entered my balcony door and took everything of value.. even Karine's [sic] stuffed animal collection. My stuff Pierre's stuff Karine's stuff …. I am devastated…."
He added in an Instagram story the same day, "They even stole Pierre's bathtub. Wtf."
Both shared details of the burglary on social media
Karine Staehle, too, shared her devastation over the burglary on Instagram. The 90 Day Fiancé star wrote a message in her native Portuguese in her Instagram stories.
The first message could be loosely translated as: "We work together to get everything we have, and people take it so easily. But we're fine, that's what matters now, and let's work together again to get back everything that was taken."
She added in a second post a grateful message to her followers, writing in Portuguese, "Thanks for the positive messages."
Paul also posted about the robbery in Portuguese, translated loosely as, "Our apartment in Manaus was robbed. They took everything of value."
The '90 Day Fiancé' couple seems to be going strong for now
Fans, relatives, and co-stars flocked to the pair's Instagram posts to lend their support. Tiffany Smith, also of 90 Day Fiancé: The Other Way, offered her condolences for the incident: "I'm so sorry Paul I hope you are all doing okay."
Paul's mom Mary Staehle, who also appeared on 90 Day Fiancé, wrote her own supportive message. "So sorry Paul. You and family ok. #1 main thing. Material things can be replaced," she advised. "I know it is sad, but evil bad things happen like this sadly. You have the most precious [thing] with you, your family, and they are ok remember that."
And despite the 90 Day Fiancé couple's pain, they appeared to be trying to make the most of it and finding some positivity. Next to photos of himself with his wife and son on an airplane, he wrote, "Thank you #americanairlines for bringing some light into a gloomy time in our life. The crew went above and beyond. New airline meals were amazing."