'90210' Behind-The-Scenes Drama That Tori Spelling Might Include in New Show
The high school drama Beverly Hills, 90210 still resonates with many people so it's no surprise that Tori Spelling and Jennie Garth are working on a show together based on it. This means the show will probably be covering a lot of behind-the-scenes drama.
Some of that drama has come out over the years, from unexpected firings to the cast secretly hooking up. But what could actually make it into the show? Here are seven things they might include in the new show.
1. Jennie Garth and Shannen Doherty got into a fist fight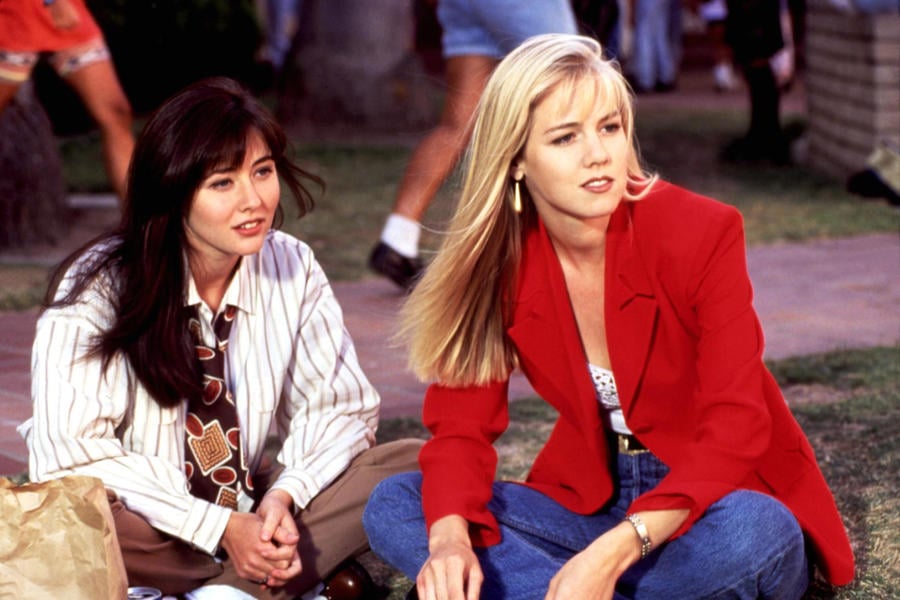 It's not shocking now given Shannen Doherty's future feuds, but back in the 90210 days, it was pretty shocking that not all of the co-stars got along. Jennie Garth talked about going toe to toe with Doherty in her book, Deep Thoughts From a Hollywood Blonde.
She said Doherty never held back when it came to her ideas "even if it meant sounding like a complete and utter b*tch…Poor Tori, the youngest of the three of us was, inevitably, often caught in the middle and she was always trying to smooth things over, trying to get Shan and me off each other's backs and get along, but her efforts usually failed."
Spelling also opened up about the two's feud and said she even walked in after they got physical. "I remember I could hear the door fly open and everyone screaming and crying," she told ET. "That's when I was told the boys just had to break up Jennie and Shannen… it was like a fist fight."
Next: Production reportedly told this actress not to get pregnant.

2. Production tried to convince Gabrielle Carteris to avoid getting pregnant but she did anyway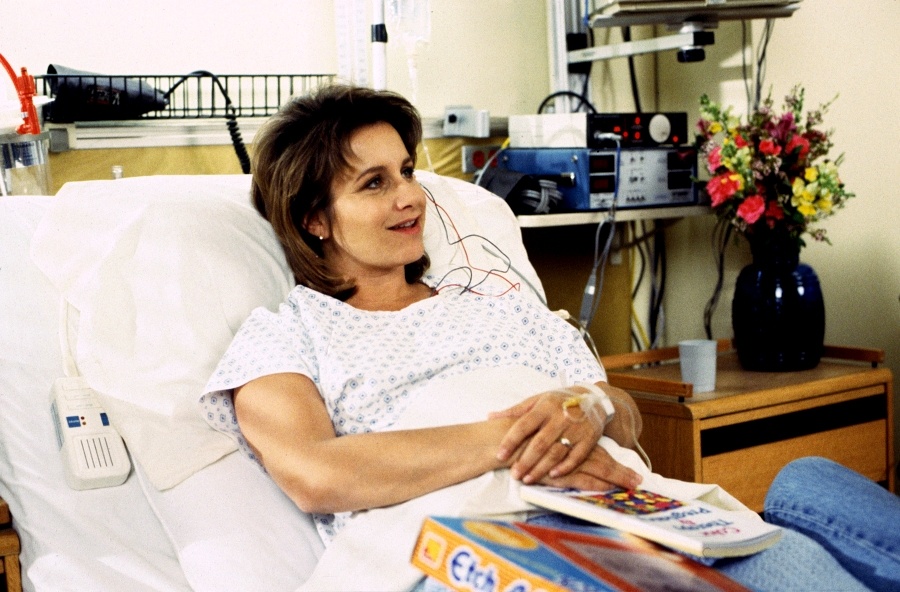 "Well, Gabrielle, we asked her politely–she was the oldest–if she could just hold back. We didn't want to do a baby. Did not want to," explained writer-producer Larry Mollin.
That didn't work. "But she got pregnant and was having the baby and there was nothing we could do. I actually used my whole personal story for it. Her premature baby and all that came out of my life. We gave it a good shot."
Next: This co-star ran over Jennie Garth.

3. Luke Perry once ran over Garth with a jet ski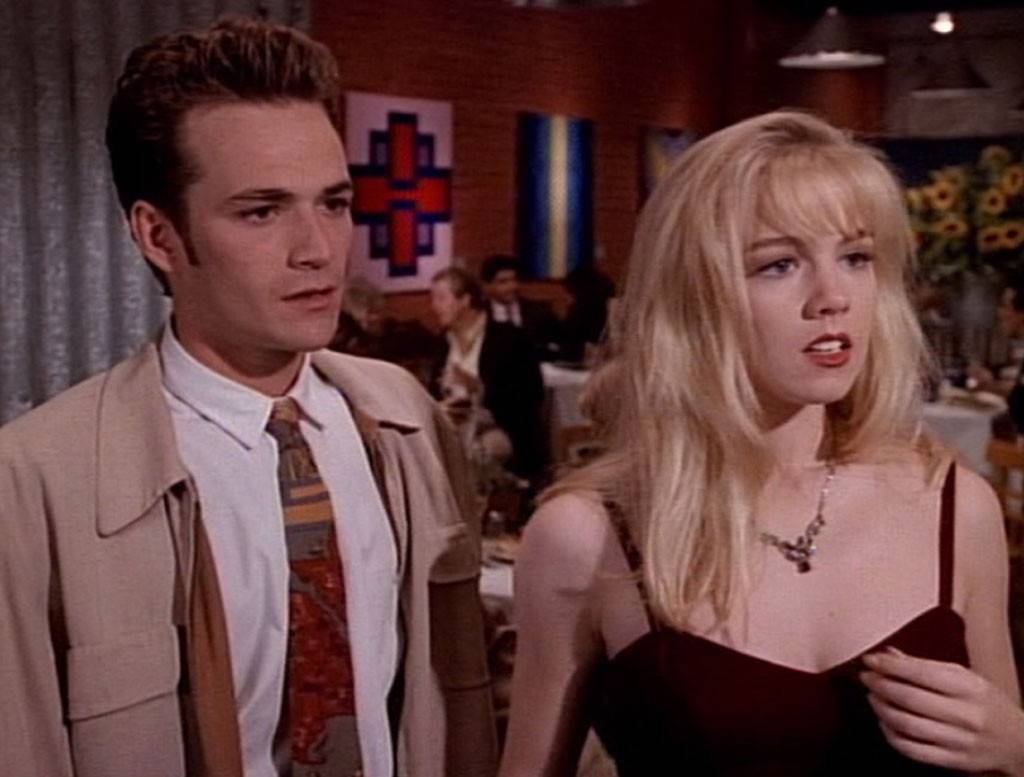 The actress wrote about the dramatic moment in her book. "Just to be safe, they whisked me off to the hospital with Luke hovering nervously over me," she wrote. "Before I was even able to strip and get into one of those white gowns that showcases your bare a**, Luke blurted out, 'I ran over you with a Jet Ski. I'm sorry."
Next: This is the real reason Doherty was fired.

4. Doherty was fired for a haircut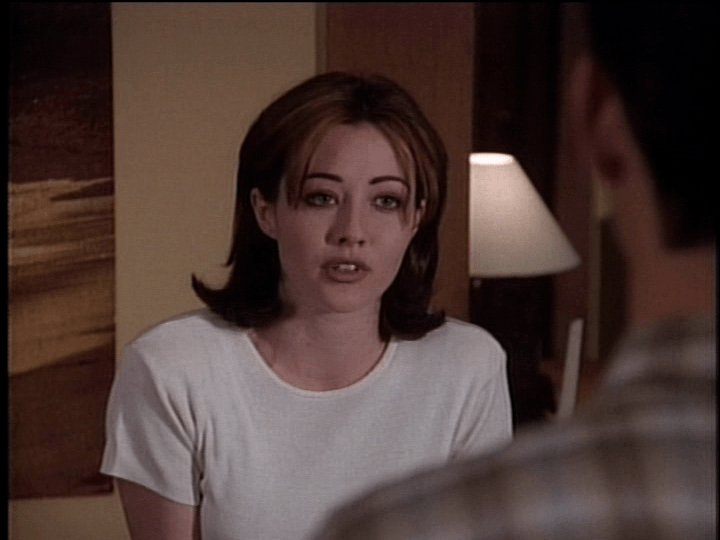 It's no secret that Doherty didn't get along with most of the cast. However, what got her fired from the show was something less dramatic. The show's writer-producer Larry Mollin said:
I think they were willing to go with her but, basically, what happened was, in the middle of a show, she cut her hair and totally screwed us up for continuity so everyone was pissed off at her. Like I said, not the writers so much, but the producer people. And the other kids were out to get her head, because she had pissed everybody off, and they basically went to the old man [Aaron Spelling] and said she had to go.
Next: There were more hookups than we know of.

5. Many cast members hooked up with each other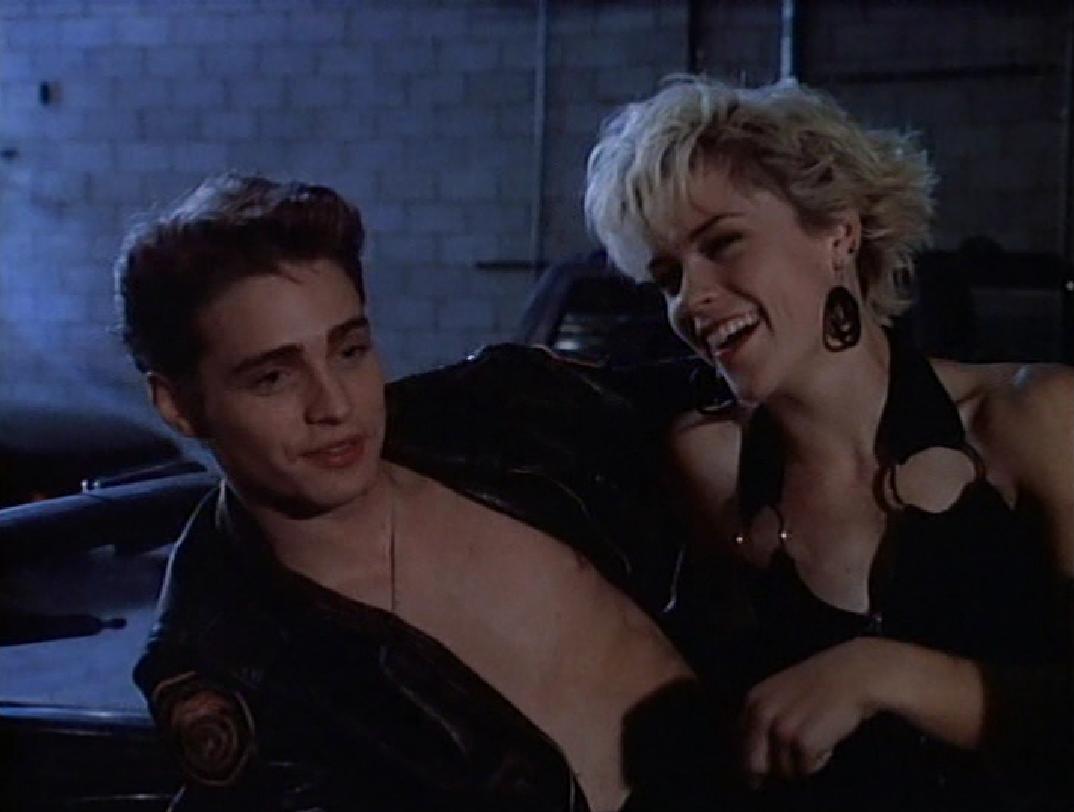 Sure there were feuds but there were plenty of hookups as well. Jason Priestly revealed in  Jason Priestley: A Memoir that "various combinations of people slept with each other over the years." He also said, "Christine [Elise] was my first full-fledged adult relationship,"
Next: This actress said people wouldn't blink if someone asked for cocaine.

6. The cast could get anything if they asked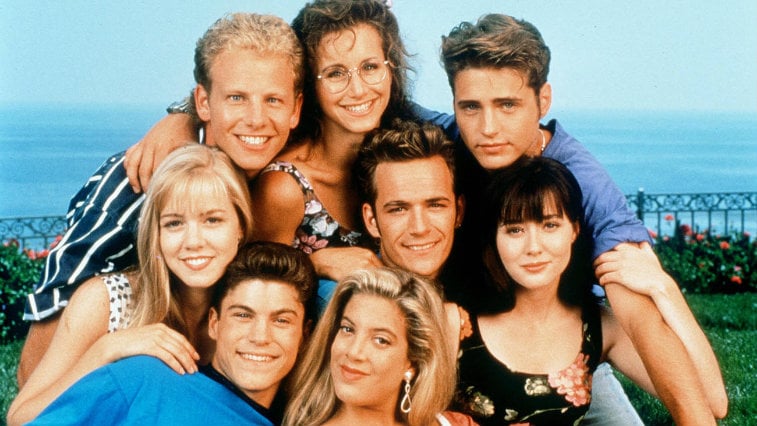 The young cast knew they could pretty much ask PAs for anything and get it. That possibly included illegal substances. "They wouldn't have batted an eye if I asked for a bagel and a bump of coke, come to think of it, but I usually just had coffee," wrote Garth in her book.
Next: This actor trashed his dressing room for this reason.

7. Ian Ziering once trashed his dressing room because of how an episode was edited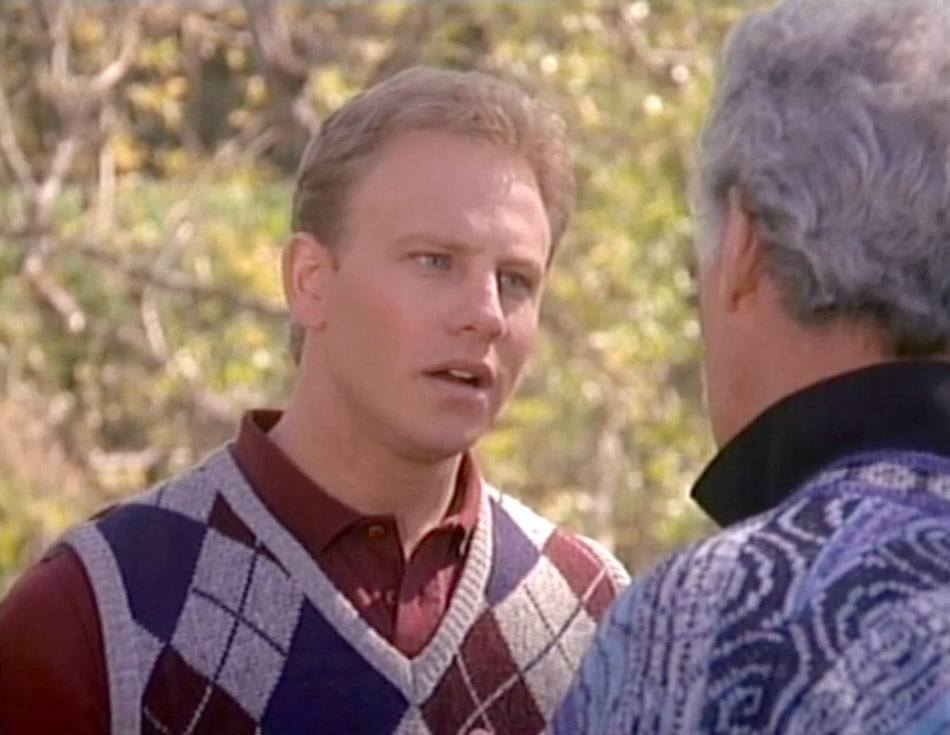 The actor got an interesting storyline but he wasn't happy with how it was edited. "There was an episode where Steve was accused of rape," he said on HuffPost Live. "But, they edited out so much powerful stuff." He didn't react well to this.
"So, I tore the dressing rooms apart," he continued. "We all work so hard for our characters and to not even get a heads up … I'm not a volatile person, I have a very long fuse, but after working so hard on this particular episode, I just didn't feel like they were with me on this one."
Follow Nicole Weaver on Twitter @nikkibernice.
Check out The Cheat Sheet on Facebook!