'90s Power Couples Who Were Serious Relationship Goals
Things were a lot simpler in the '90s — especially when it came to celebrity relationships. In fact, there were numerous '90s power couples that we all worshipped even if we weren't sure how well they really got along after the red carpet chaos died down and the crowds went home. Most of those '90s couples have since split up (perhaps revaling that they weren't really relationship goals material after all). But a lucky few are still together and still enjoying their romance.
Below, check out the iconic '90s couples we still think of as relationship goals, even if they've long since split up.
15. Bruce Willis and Demi Moore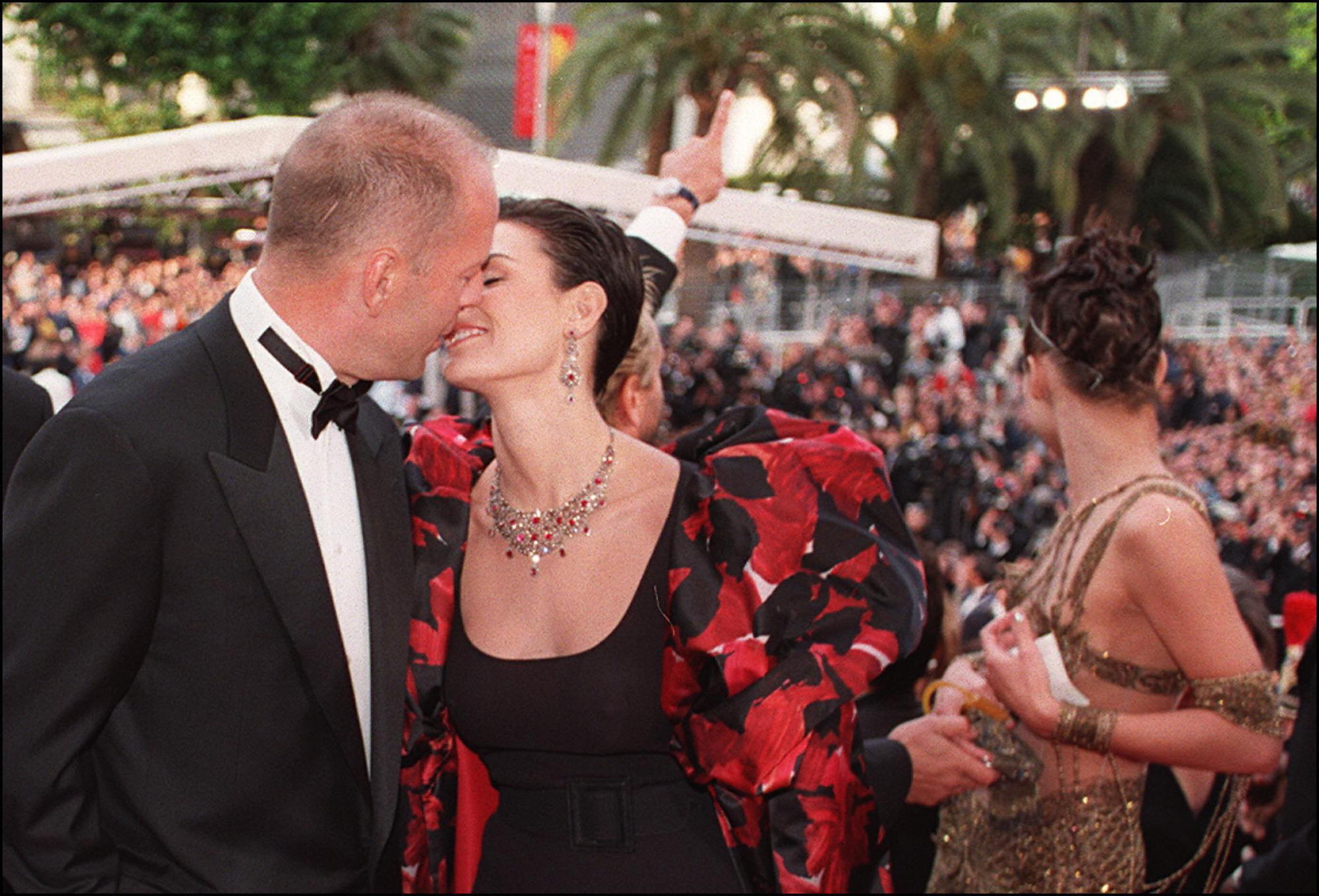 Bruce Willis and Demi Moore are one of those iconic '90s couples whom many fans wish had made it. Bruce and Demi met in 1987 at a screening of the movie Stakeout, began dating soon after that, and tied the knot just four months later. They had their first child, Rumer, in 1988. Their second, Scout, came along in 1991. And their third, Tallulah, was born in 1994. Though they announced plans to split up in 1998, with their busy careers taking a toll on their marriage, they and their new spouses have remained on good terms — true relationship goals if we've ever seen them.
Next: Things got awkward for this celebrity couple. 
14. Jennifer Aniston and Tate Donovan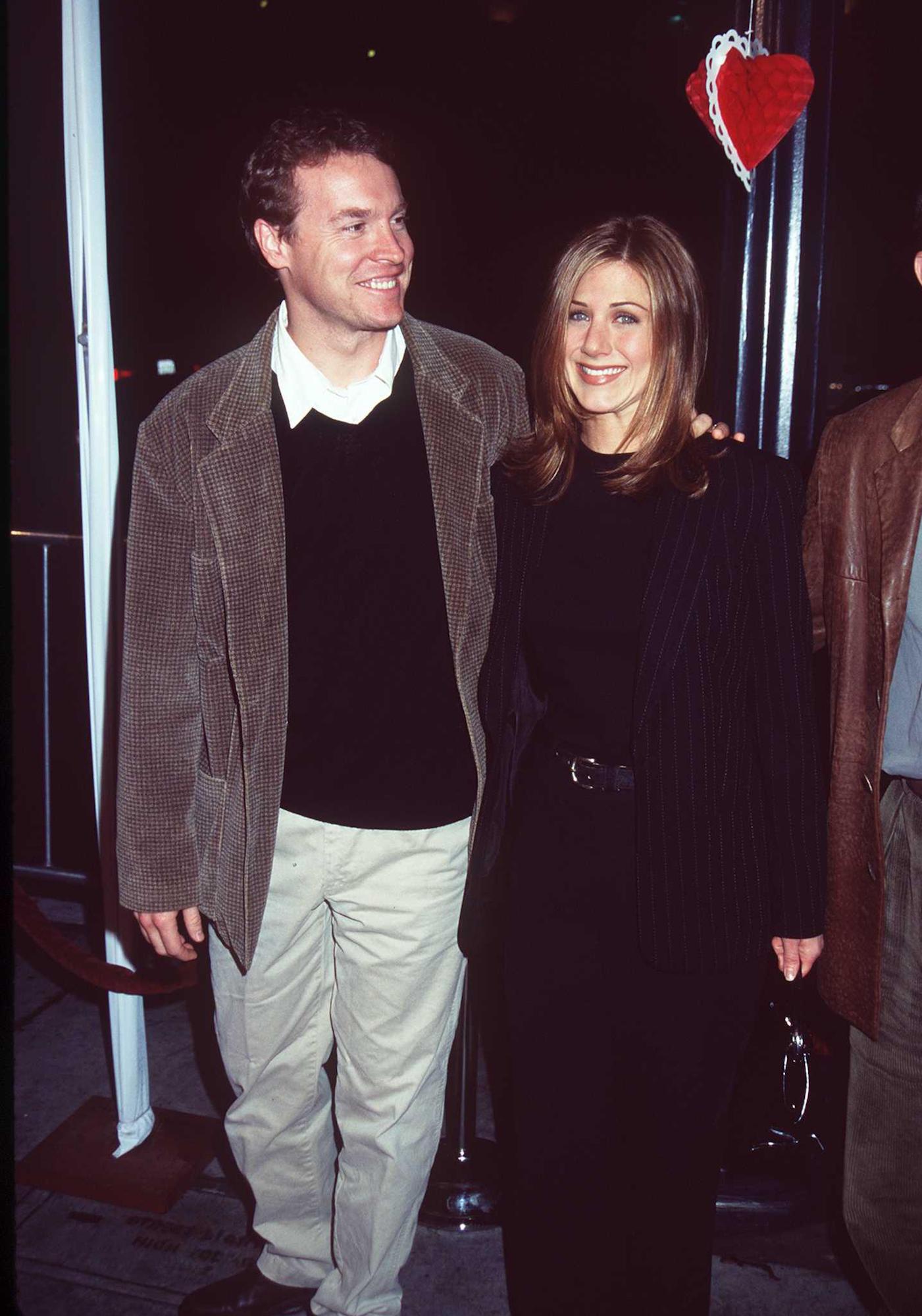 We all know that Jennifer Aniston has had several high-profile flings. But one of our favorites is still her relationship with Tate Donovan. Jennifer and Tate met in 1995 and dated for three years. He even guest-starred as her boyfriend on Friends. The two got engaged before eventually calling it off. Unfortunately, the two were still working together on Friends when they decided to split up in real life. That sounds pretty awkward.
Next: These two were one of the most iconic '90s couples. 
13. Jennifer Lopez and Sean Combs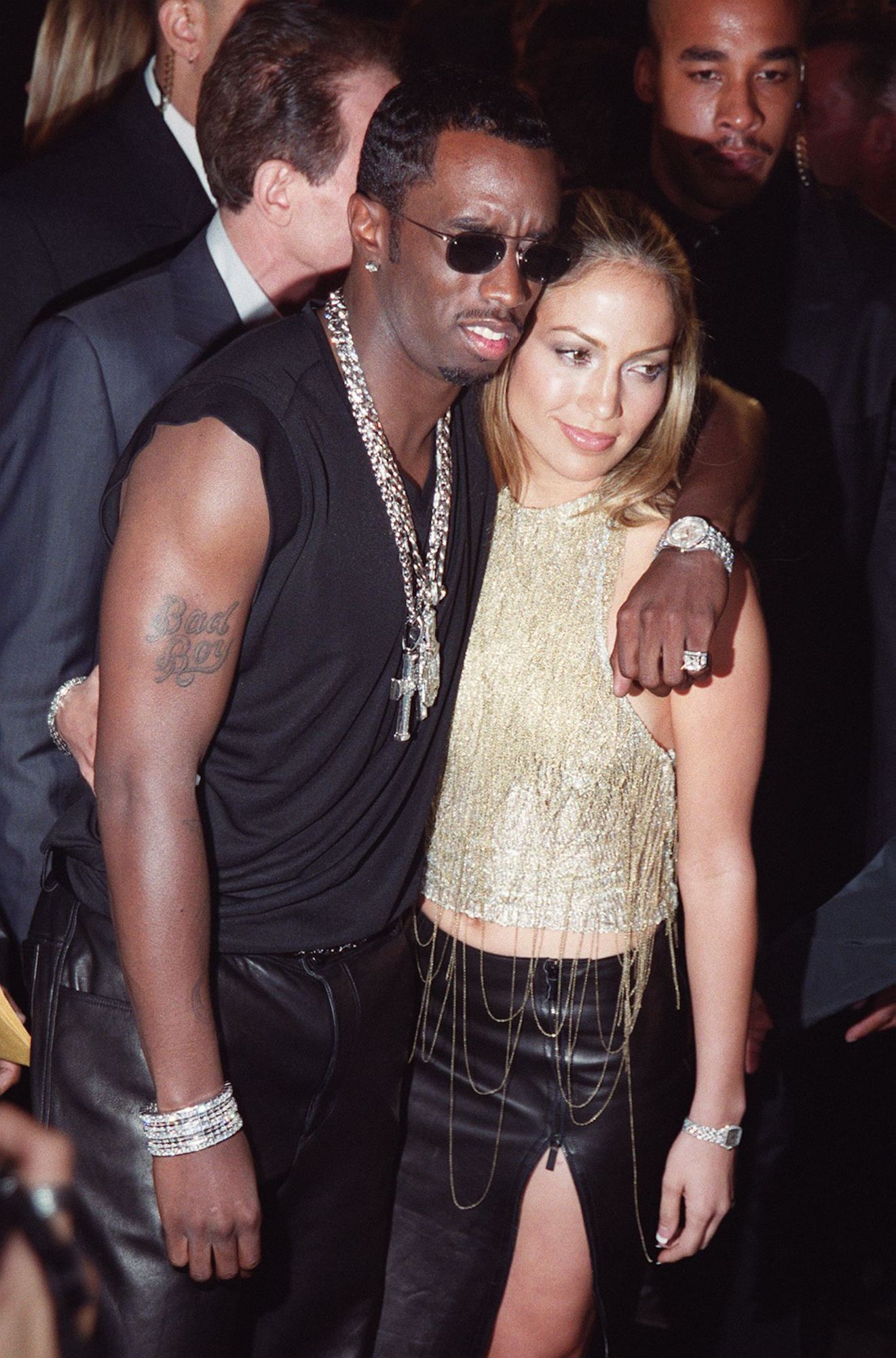 Jennifer Lopez and Sean "Diddy" Combs also go down in history as one of the most iconic '90s power couples. The two started dating in 1999, when Jennifer was working on her first album On The 6. They ended things in 2001 (over Sean's infidelity, according to Jennifer). But while the relationship lasted, fans loved seeing them together. However, their short relationship weathered more than its fair share of controversy when Sean faced gun and bribery charges — of which he was later acquitted — related to a shootout in a Manhattan nightclub.
Next: Like many '90s power couples, these two split up. 
12. Reese Witherspoon and Ryan Phillippe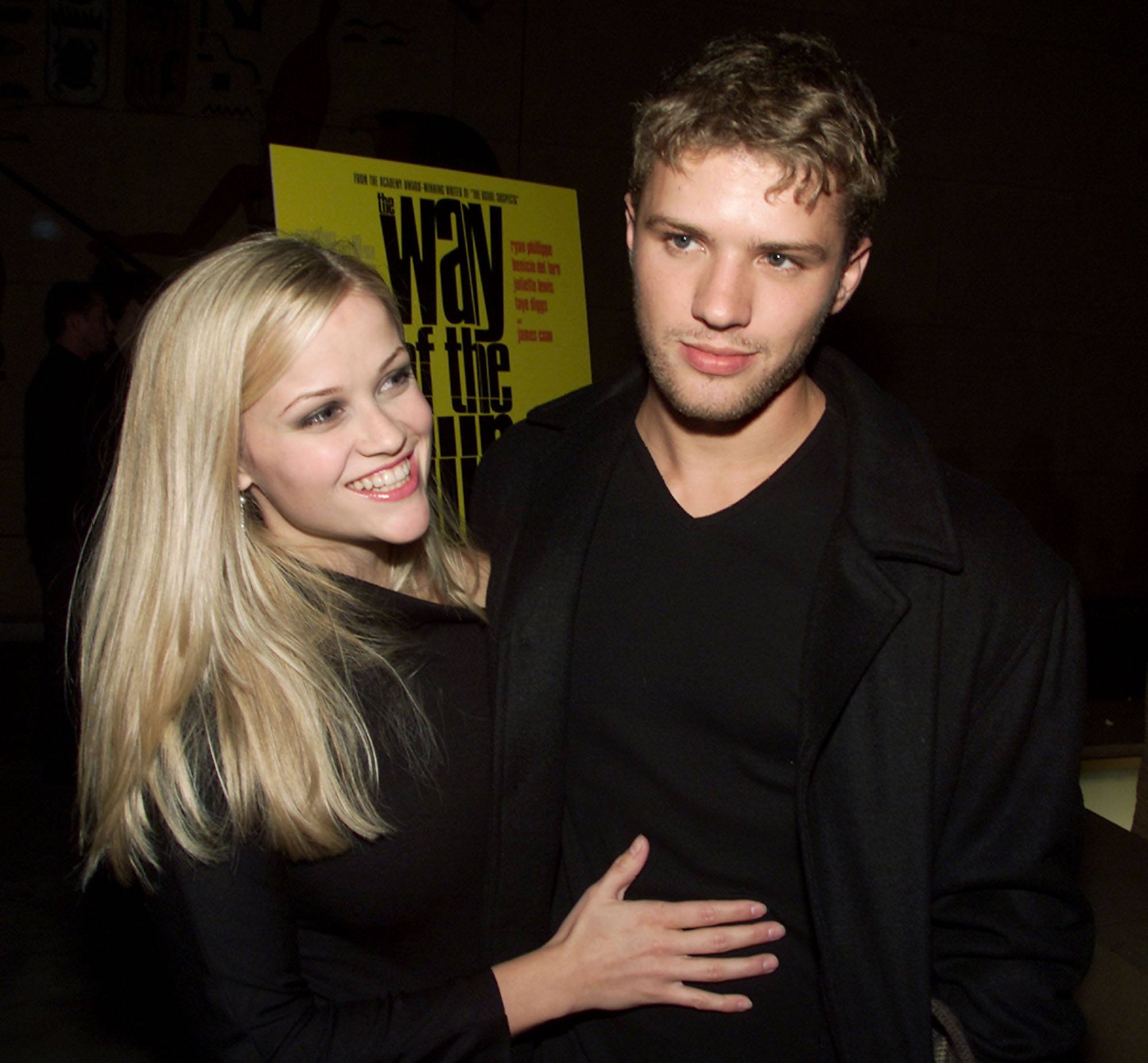 Reese Witherspoon and Ryan Phillippe formed one of the most iconic '90s couples we all loved. The two fell in love while filming Cruel Intentions, released in 1999. Reese and Ryan dated for two years before getting married. And they had two children together before ultimately divorcing in 2006. Reese later said that she wouldn't change anything. But she did want to encourage her daughter to wait a little longer to get married. "I got married when I was 23, and I had two kids by the time I was 27. I don't know, sometimes it's good to know yourself [first]."
Next: This relationship didn't sound healthy. 
11. Sarah Jessica Parker and Robert Downey Jr.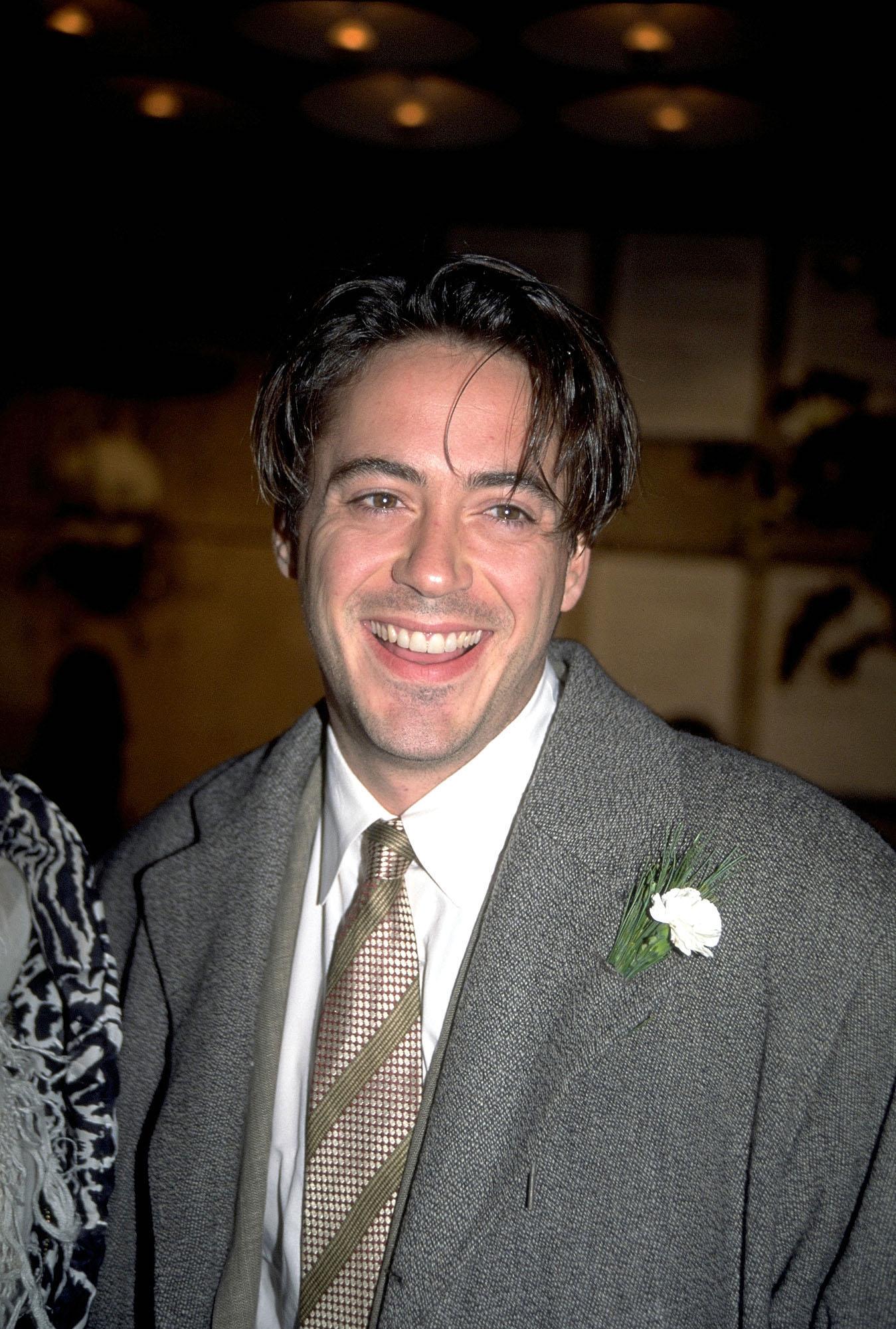 Technically, this one is more 1980s than 1990s. But we'll still count Sarah Jessica Parker and Robert Downey Jr. as one of the iconic power couples of the '90s. They met on the set of Firstborn and were together from 1984 to 1991, during which time Robert struggled with drug addiction. Sarah Jessica later said, "There was a huge amount of time spent making sure he was okay. At a certain point, I had the courage to say, 'I'm going to walk away, and I'm just going to pray that you don't die.'" So, maybe not relationship goals material, after all.
Next: This couple spent an adorable couple of years dating. 
10. Cameron Diaz and Matt Dillon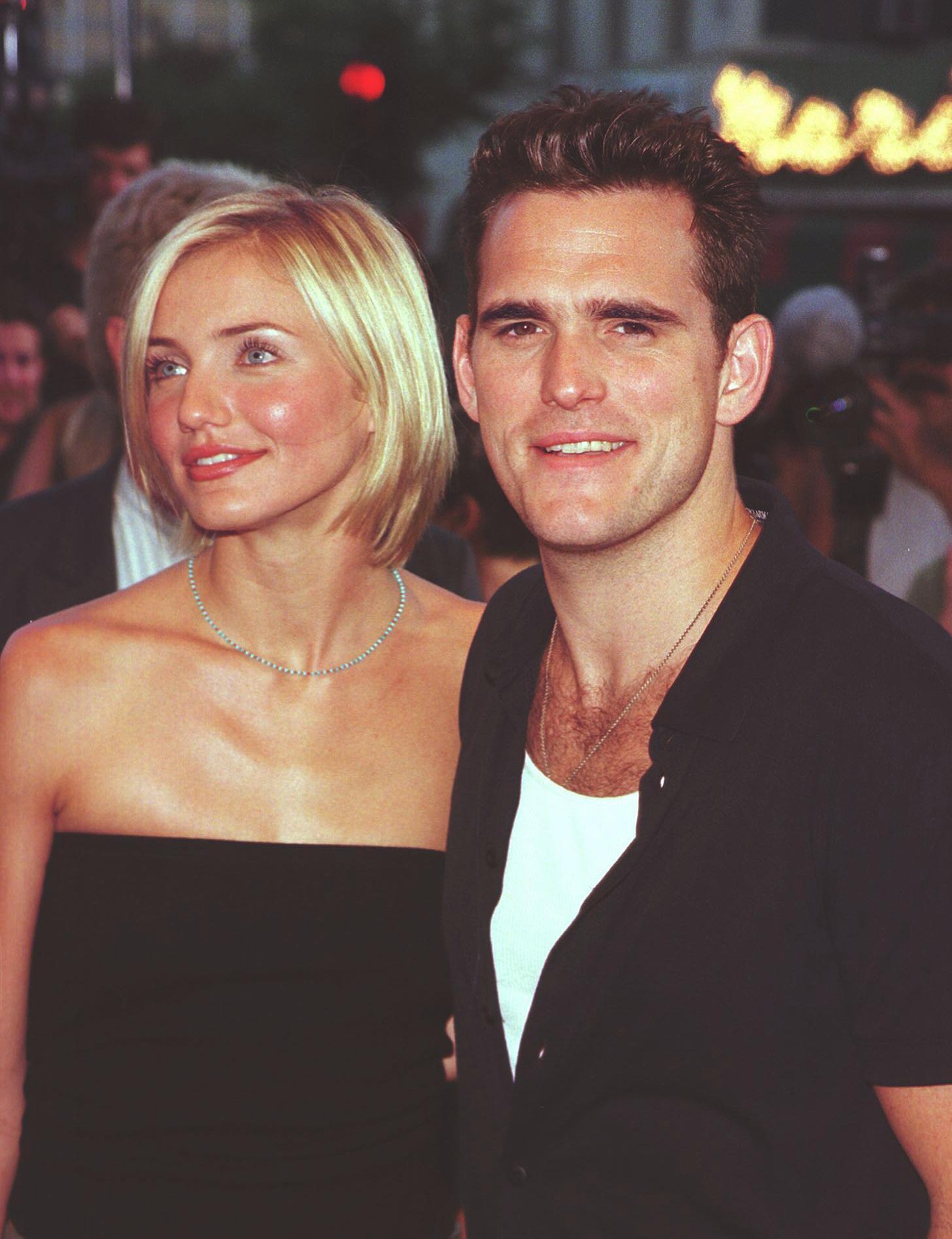 Like several other '90s it girls, Cameron Diaz had a few high-profile relationships in the 1990s. One of our favorites was the time she spent dating Matt Dillon. The two began dating in 1995. They'd met when Cameron was filming her fourth movie, Feeling Minnesota, because Matt was also filming in Minnesota, for the movie Beautiful Girls. The relationship lasted a few years, but Cameron and Matt broke up shortly after they wrapped filming on the 1998 film, There's Something About Mary. Supposedly, Matt wanted to settle down, but Cameron wasn't quite ready.
Next: These two formed one of the most iconic '90s power couples. 
9. Justin Timberlake and Britney Spears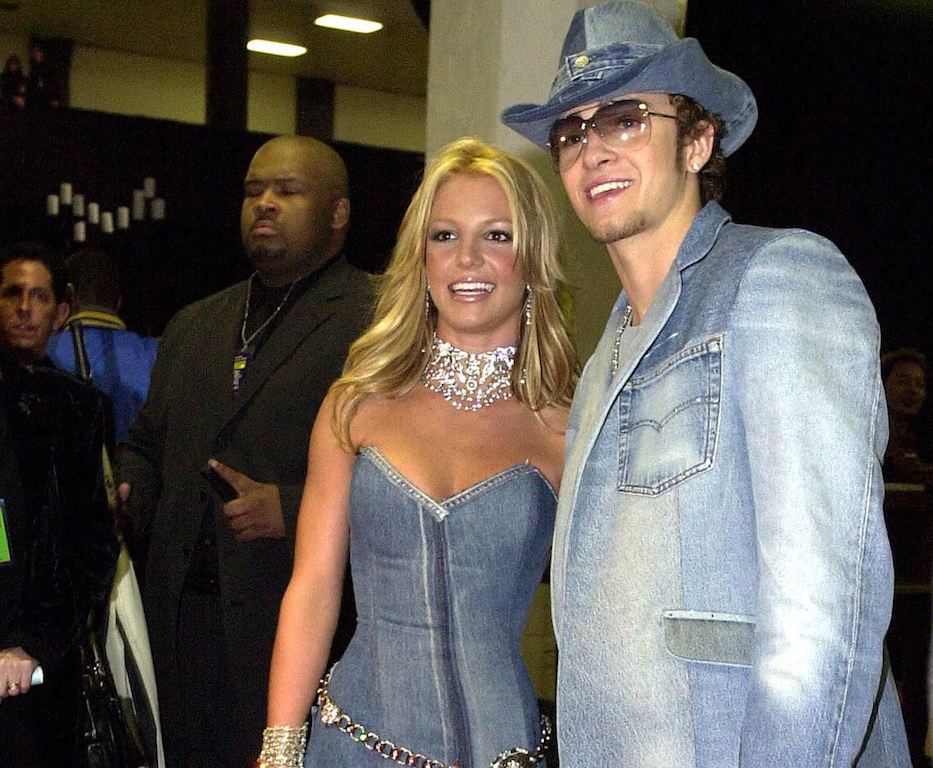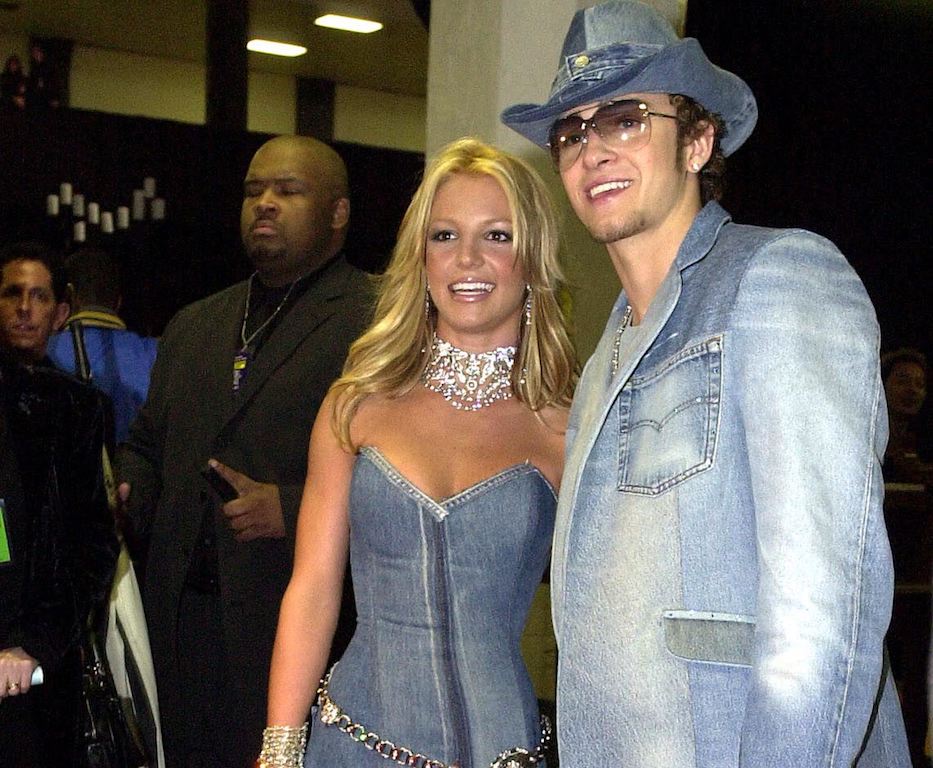 Bravo reports that it was the "end of an era" when Justin Timberlake and Britney Spears broke up in 2002. That era was the late 1990s and early 2000s, a simpler time when the two music icons would appear on the red carpet in matching denim. The two met on the set of the 1990s revival of The Mickey Mouse Club and began dating in 1998. They may have been relationship goals material when they were making adorable appearances together. Things didn't exactly end well, though, and Justin went on to write "Cry Me a River," supposedly about Britney's infidelity.
Next: These two were an iconic '90s couple for whom things also didn't end well. 
8. Matt Damon and Minnie Driver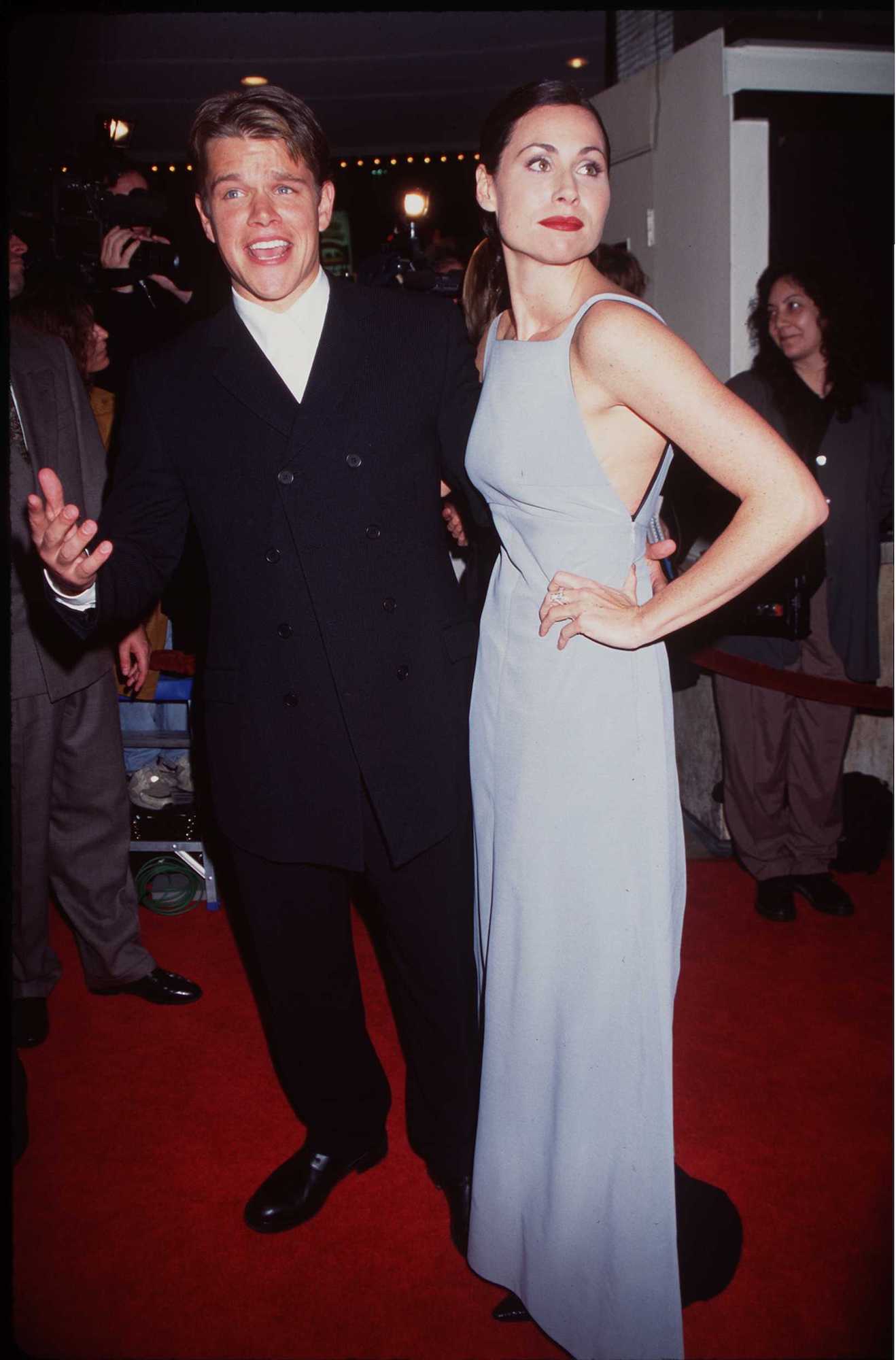 Minnie Driver and Matt Damon met when she auditioned for the 1998 film Good Will Hunting and got the part. Minnie later said that she fell "completely in love with Matt" while filming the movie. She said that when the film came out in January 1998, media interest in the two as a couple "went completely bonkers." They eventually split up when Matt went on the Oprah Winfrey Show and said that he was single — without breaking up with Minnie first. Sadly, the two didn't stay friends, and recently clashed over how society should respond to sexual misconduct against women.
Next: Things ended in tragedy for this iconic couple.
7. Kurt Cobain and Courtney Love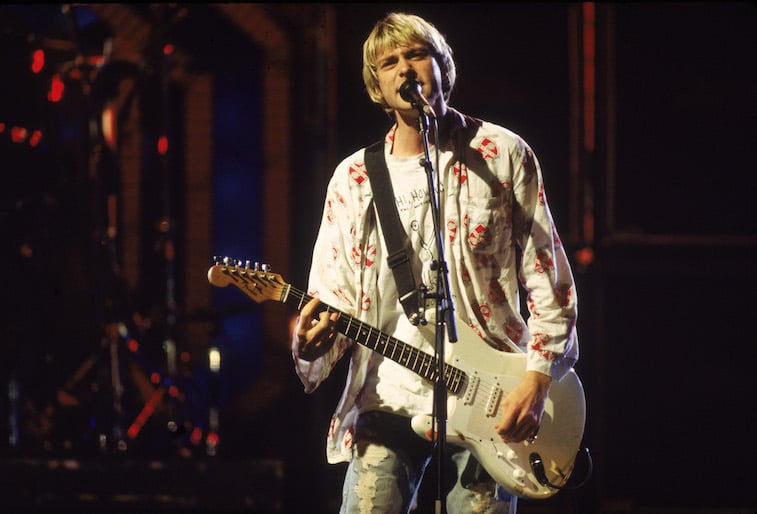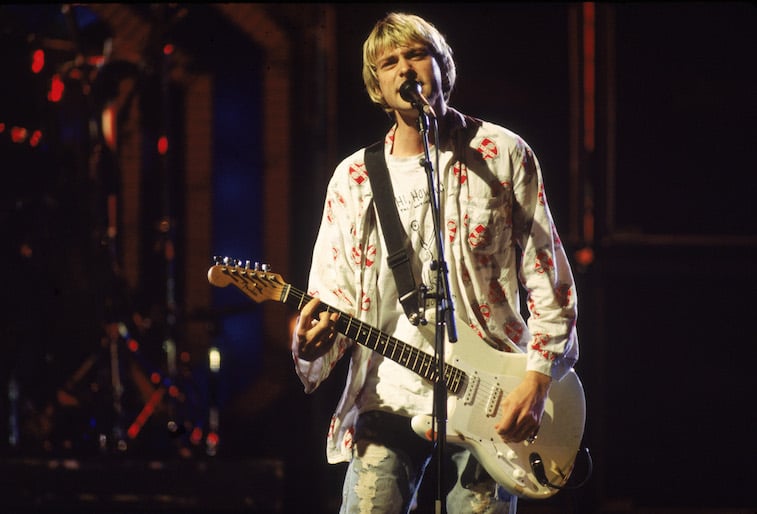 Vanity Fair reports that "In the early 1990s, Courtney Love, of Hole, and her husband, Nirvana's Kurt Cobain, were the closest thing the alternative nation had to a king and queen." Few people would argue with that. But in 1992, one record executive told Vanity Fair of Kurt and Courtney, "She's going to be famous, and he already is, but unless something happens, they're going to self-destruct." That, unfortunately, proved true. Kurt died of suicide in 1994, not long after Courtney gave birth to their daughter in 1992.
Next: These two starred in movies together. 
6. Tom Cruise and Nicole Kidman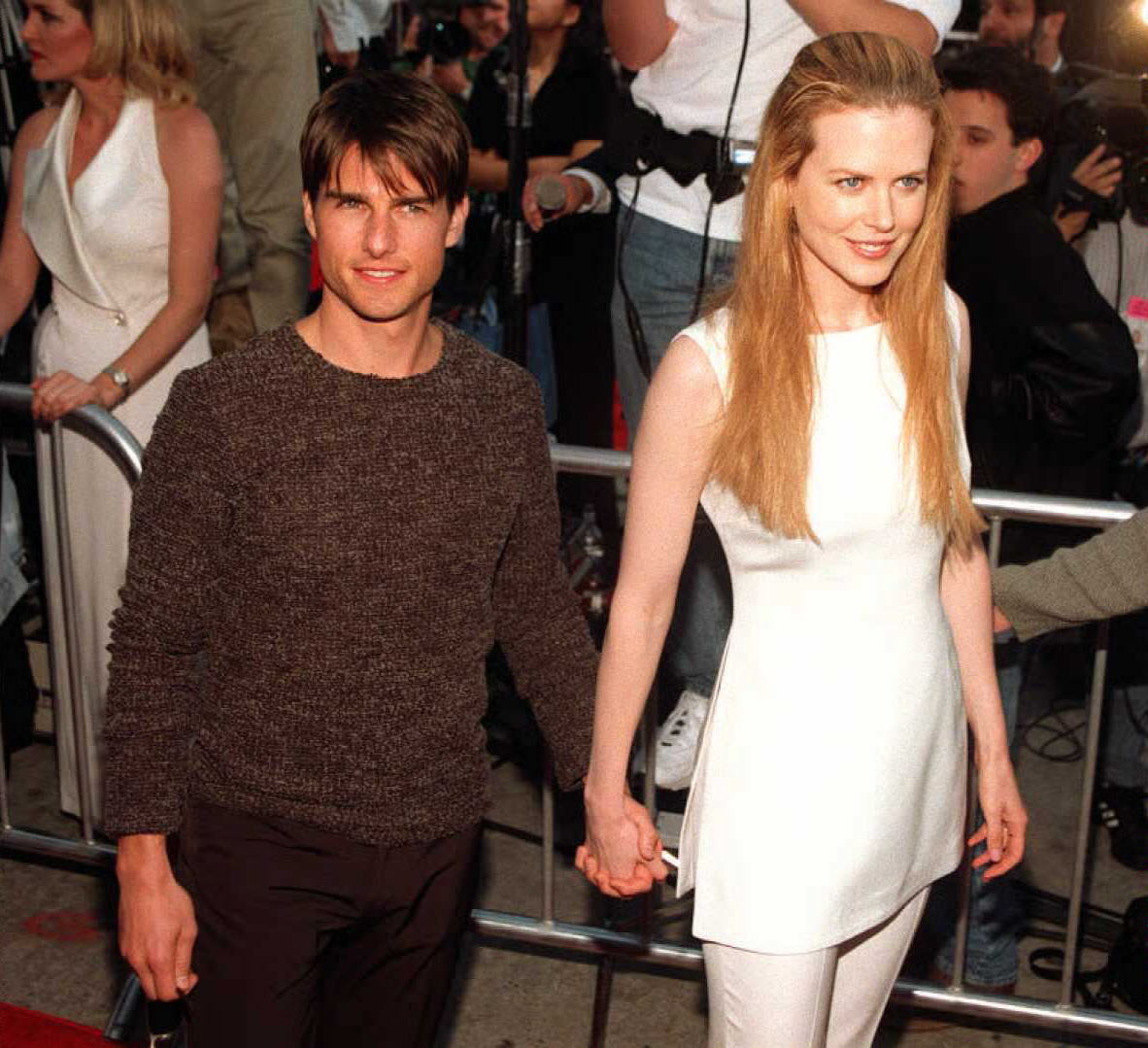 Another of the most beloved '90s power couples, Tom Cruise and Nicole Kidman spent the entire decade married. They first met in 1989 at Nicole's audition for Days of Thunder. And they got married in 1990, then spent the nineties starring in movies together (and adopting two children). But ultimately, in 2001, Tom filed for divorce. We still don't know exactly why they broke up. However, Tom's membership in the Church of Scientology is rumored to have played a role in their split. They were cute together — but maybe not relationship goals after all.
Next: Many people consider this one of the cutest '90s couples. 
5. Winona Ryder and Johnny Depp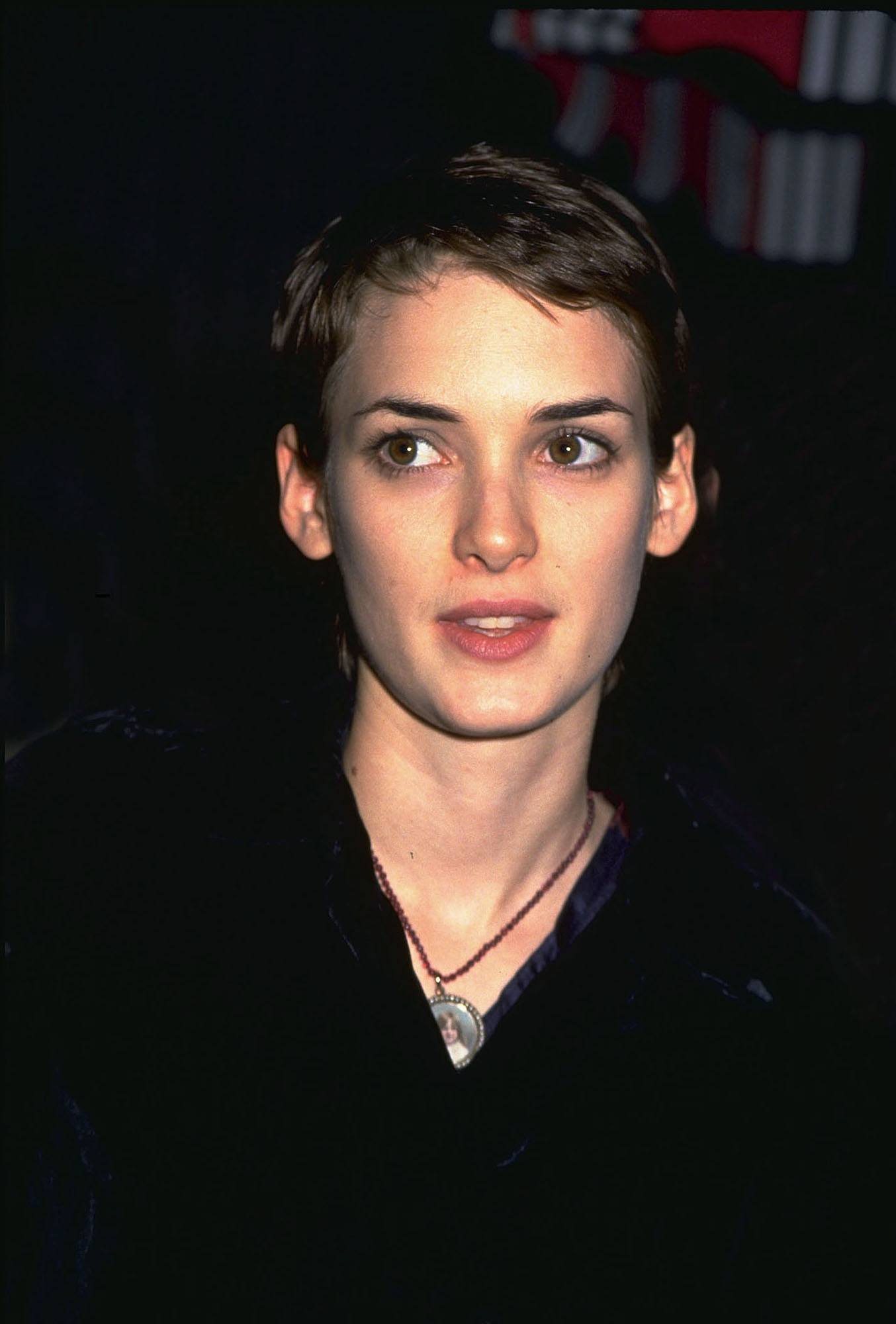 Johnny Depp and Winona Ryder also go down in history as one of the most beloved '90s couples. They began dating after meeting at the New York premiere of Great Balls of Fire! in 1989. They got engaged five months after their first date. Johnny got a tattoo that read "Winona Forever," and they co-starred in the 1990 film,  Edward Scissorhands. But in 1993, they called the engagement off (and Johnny revised his tattoo to read, "Wino Forever"). Winona later referred to Johnny as her "first real heartbreak." And fans of the couple felt heartbroken about the split, too.
Next: You can't forget this iconic couple, either. 
4. Brad Pitt and Gwyneth Paltrow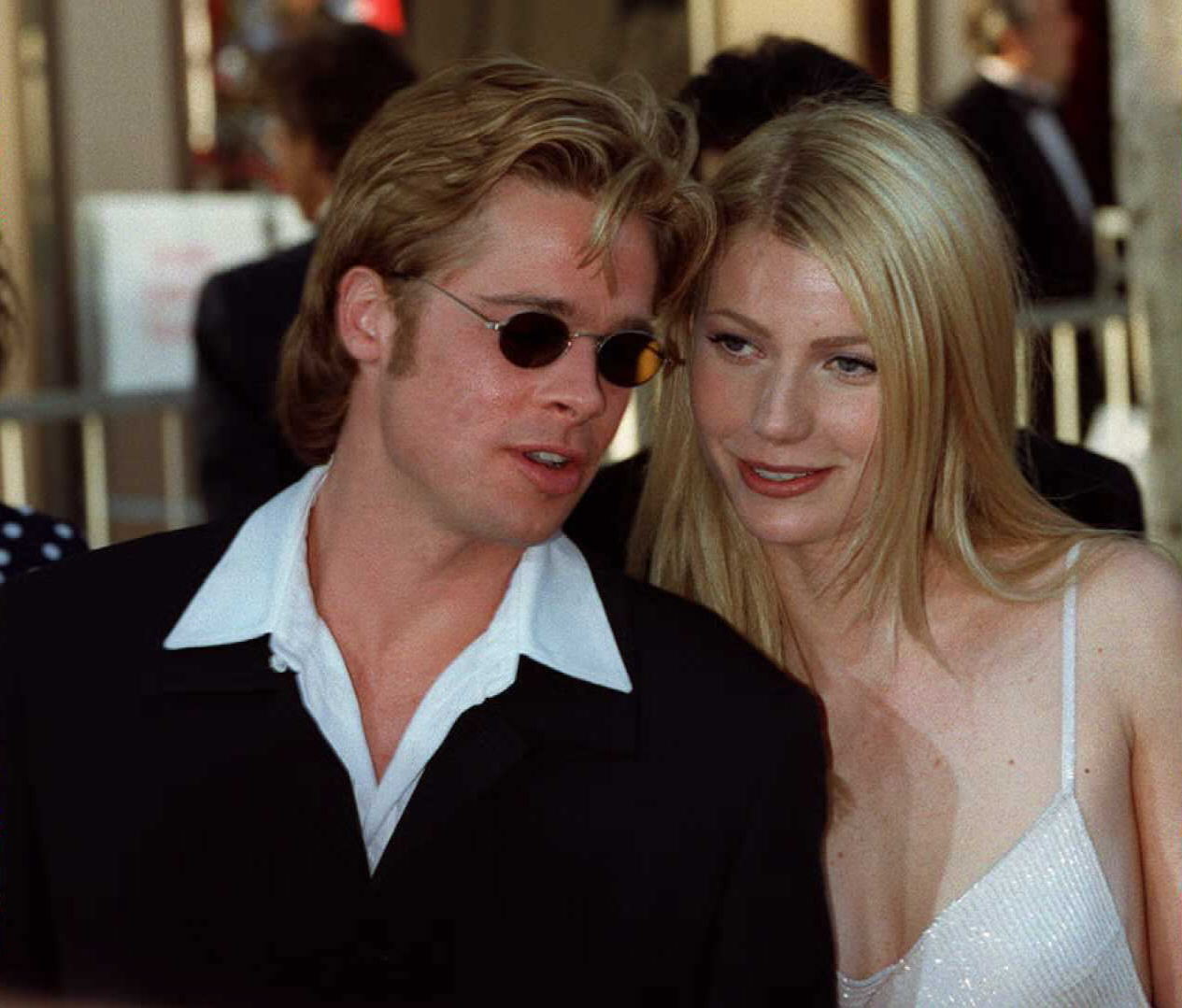 One of the most iconic '90s couples of all, Brad Pitt and Gwyneth Paltrow, didn't make it out of the decade together. But fans still wonder about what might have been. The two met in 1994 on the set of the thriller Se7en. By 1996, Brad was referring to Gwyneth as the "love of my life" in a Golden Globes speech. And the two soon got engaged. But they broke up in 1997. At the time, the couple had become the subject of intense media attention, and Gwyneth was also dealing with unwanted advances from Harvey Weinstein, whom Brad confronted over the harassment.
Next: This is one of the few '90s power couples who has stayed together. 
3. David and Victoria Beckham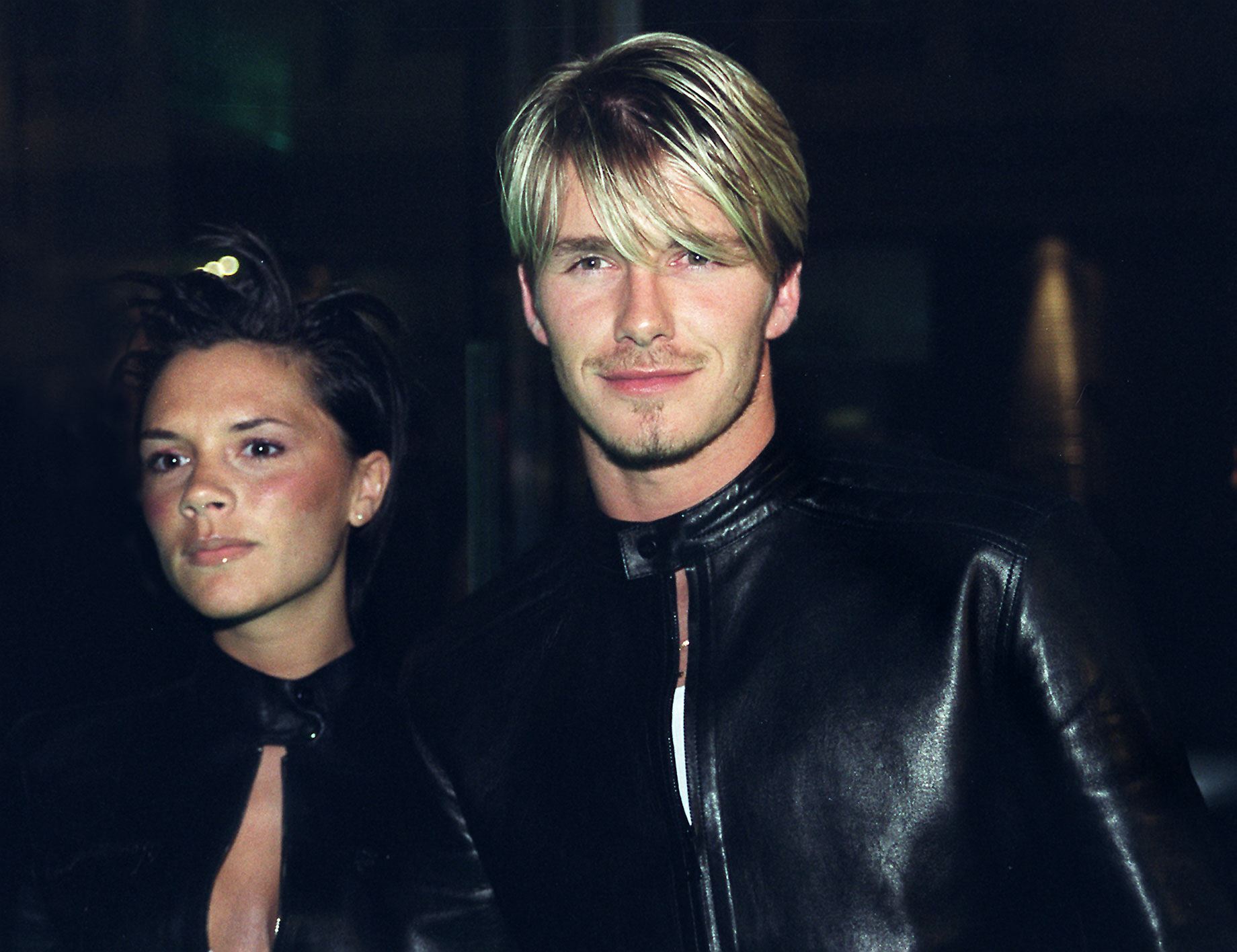 Not many celebrity couples who got together in the '90s are still committed to one another. But David and Victoria Beckham are the sweet exception to that rule. As Harper's Bazaar reports, their romance "is one for the history books." They met at a charity football match in 1997 and announced their engagement in 1998. Victoria gave birth to their first child, Brooklyn, just a few months before they tied the knot in 1999. They quickly became one of the most-photographed couples, and ever since, people haven't been able to get enough of them and their adorable family.
Next: Country music fans adore this '90s couple. 
2. Faith Hill and Tim McGraw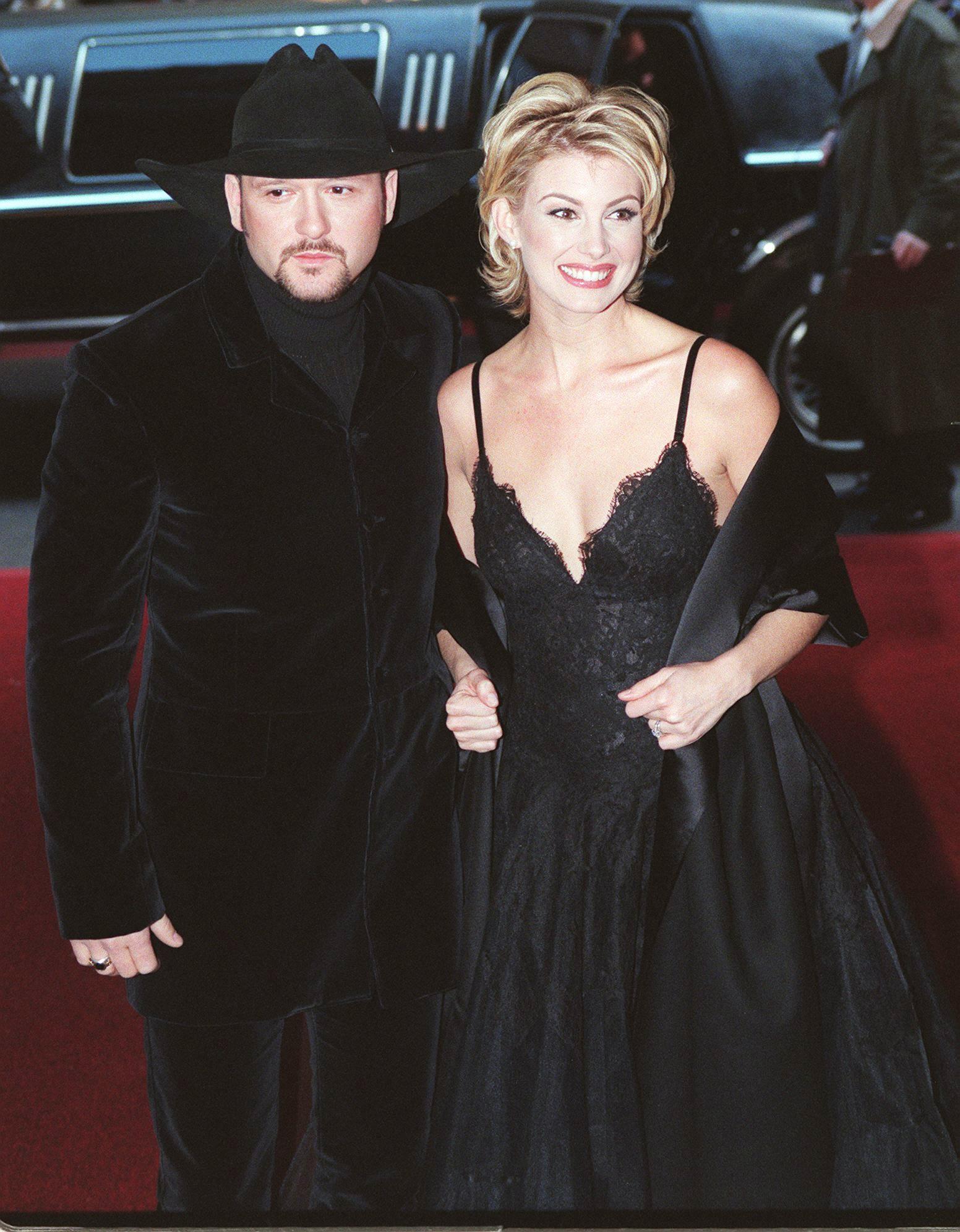 Faith Hill and Tim McGraw are one of the most beloved '90s couples — and "country music's reigning power couple," according to Insider. Unlike many couples who got together in the '90s, Faith and Tim have stayed married for more than 20 years. They first met in 1994, but sparks didn't really start to fly until 1996, when Faith opened for Tim on his "Spontaneous Combustion Tour." They got engaged later that year, and quickly tied the knot. They've stuck together ever since, recording and touring together, raising a family, and becoming country music royalty together.
Next: These two are probably our favorite '90s power couple of all. 
1. Will and Jada Pinkett Smith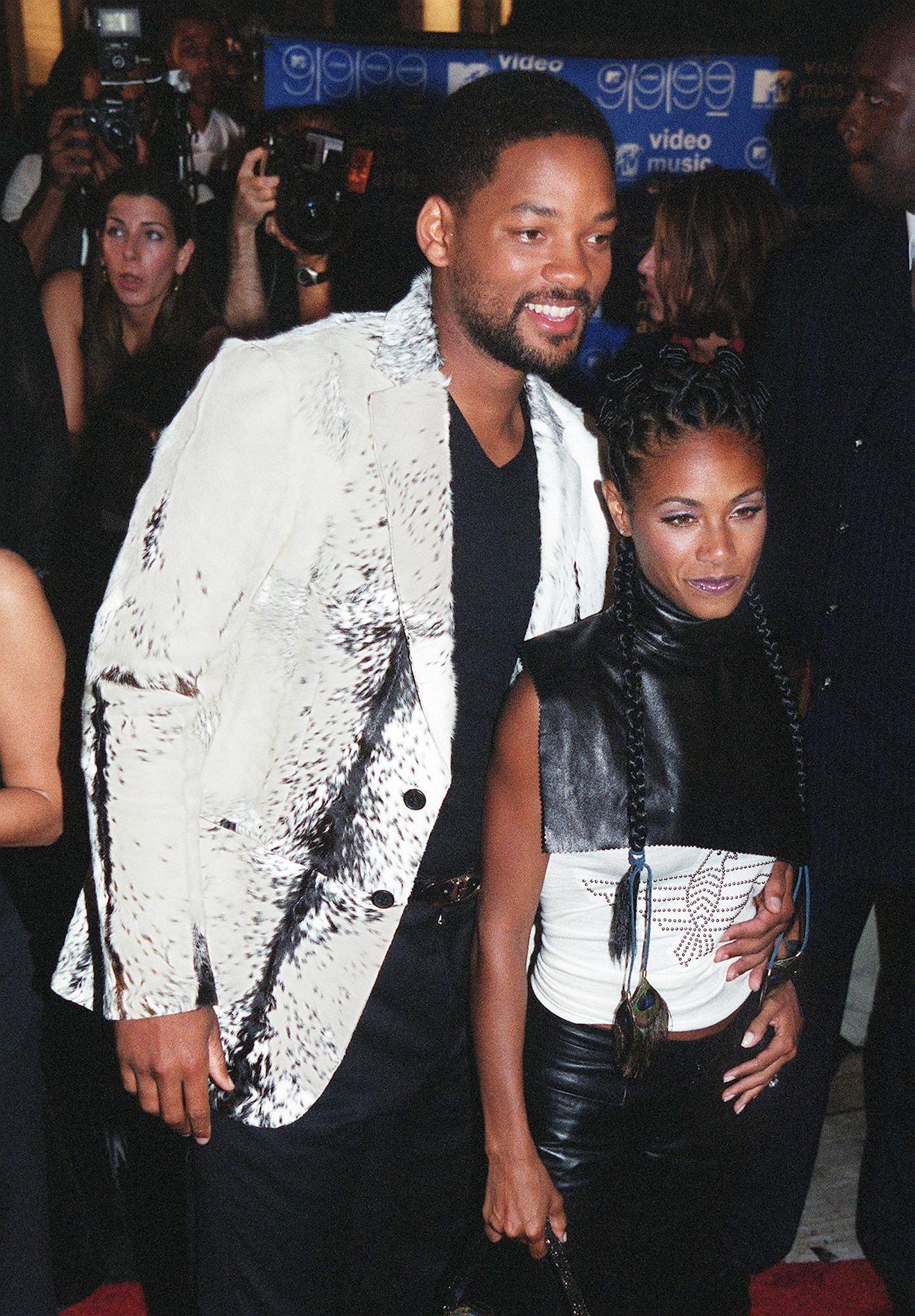 Finally, Will and Jada Pinkett Smith are one of our favorite '90s couples, in part because they've stayed committed to each other for so long. They first met in 1994 on the set of The Fresh Prince of Bel-Air. Jada auditioned for the role of Will's character's girlfriend, but producers thought she was too short. Regardless, the two became friends, and they started dating in 1995. They tied the knot in 1997 and have been together ever since. Will recently said, "We don't even say we're married anymore. We refer to ourselves as life partners."
Read more: The Weirdest Celebrity Couples in Hollywood History
Check out The Cheat Sheet on Facebook!