'A Beautiful Day in the Neighborhood': Is Tom Hanks Going to Win an Oscar This Year?
We're living in a golden age of Mister Rogers content. In 2018, critically acclaimed documentary Won't You Be My Neighbor? gave viewers an inside look into Fred Rogers' life and career. Now director Marielle Heller (Can You Ever Forgive Me?) dramatizes Rogers' story in A Beautiful Day in the Neighborhood, with Tom Hanks as the iconic television personality.
The film focuses on a journalist (Matthew Rhys) who is sent to write a profile on Rogers. Yet, while Rogers isn't technically the main character, Hanks' performance is definitely the film's most-talked-about feature. In fact, the actor is once again entering the Academy Awards conversation.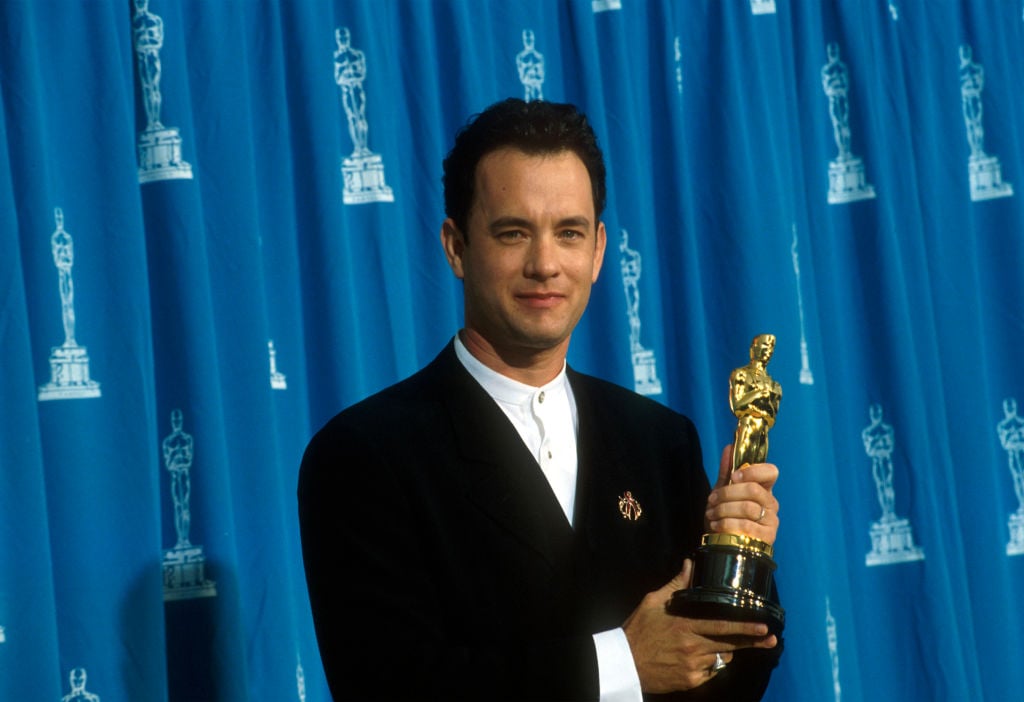 Tom Hanks' history with the Academy Awards
Of course, Hanks is no stranger to accolades. Back in the 1990s, he won back-to-back Oscars for his roles in Philadelphia and Forrest Gump. Those victories cemented the actor's transition from affable comedic star to serious leading man.
However, he hasn't had the same luck at the Oscars in recent years. Since his 1995 win for Forrest Gump, Hanks has only been nominated for two Academy Awards. In 1999 and 2001, he was nominated for Best Actor for his roles in Saving Private Ryan and Cast Away, respectively.
Several standout Hanks performances — most notably those in Captain Phillips and Bridge of Spies — didn't even get nominations. Since it has been so long since the Academy recognized Hanks, many fans feel like the actor is due for a return visit to the Oscar stage. But will A Beautiful Day in the Neighborhood be his Oscar comeback film?
'A Beautiful Day in the Neighborhood' enters a heated race
Perhaps. After all, the Academy loves to reward actors who play real-life figures, especially other entertainers. Then again, Hanks failed to get serious awards consideration for playing Walt Disney in Saving Mr. Banks. So maybe a nomination isn't such a clear shoo-in this year.
Hanks' portrayal of Rogers' also has to overcome another hurdle. Since Hanks is a famously nice guy, some moviegoers are assuming his performance as the genial host of Mister Rogers' Neighborhood comes easy. Heller has already shared her concern for this misconception, which could hurt Hanks' chances.
Moreover, this year's race for Best Supporting Actor is also getting crowded quickly. The Irishman's Joe Pesci and Al Pacino, The Lighthouse's Willem Dafoe, and Once Upon a Time in Hollywood's Brad Pitt are all heavily in contention. While few would argue Hanks is a tremendous actor, this might be an exceedingly tough race to break into.
Could Mister Rogers earn him a third Oscar?
One argument for Hanks' Oscar potential this season — in addition to the "he's overdue for another nomination" clam — is the timing of it all. The Hollywood Foreign Press Association revealed in September 2019 that Hanks will receive the Cecil B. deMille Award at next year's Golden Globes.
This award — which went to Jeff Bridges, Oprah Winfrey, and Meryl Streep over the last three years — celebrates the recipient's "outstanding contributions to the world of entertainment." Hanks' career would certainly qualify there. Furthermore, if his speech makes an impact, his Oscar campaign could pick up speed quickly.
The Golden Globes will be handed out on January 5, 2020. That very same week, Oscar voters will be casting their ballots for the Academy Award nominations. With Hanks top of Academy members' minds, it's easy to imagine Mister Rogers landing him his first Oscar nomination in nearly two decades.