A Fan Just Called Amy Roloff From 'Little People, Big World' a 'Fraud': 'Shame On You For Tugging on Our Heartstrings'
We've been watching Little People, Big World for years — and fans have grown quite attached to Matt and Amy Roloff. While the couple divorced years ago, they still lived together on opposite sides of Roloff Farms. And the latest season had Amy making a tough decision: Would she decide to keep her half of the farm, or would she move forward and sell her land to start a new life away from Matt?
We know what Amy decided — and it proved to be an emotional journey for both her and all of her fans. Unfortunately, it seems some think they've been duped by her tears on-screen given the information we have about the farm now. Here's what we know and why her fans are slamming her.
Amy Roloff decided to sell her half of the farm to ex-husband Matt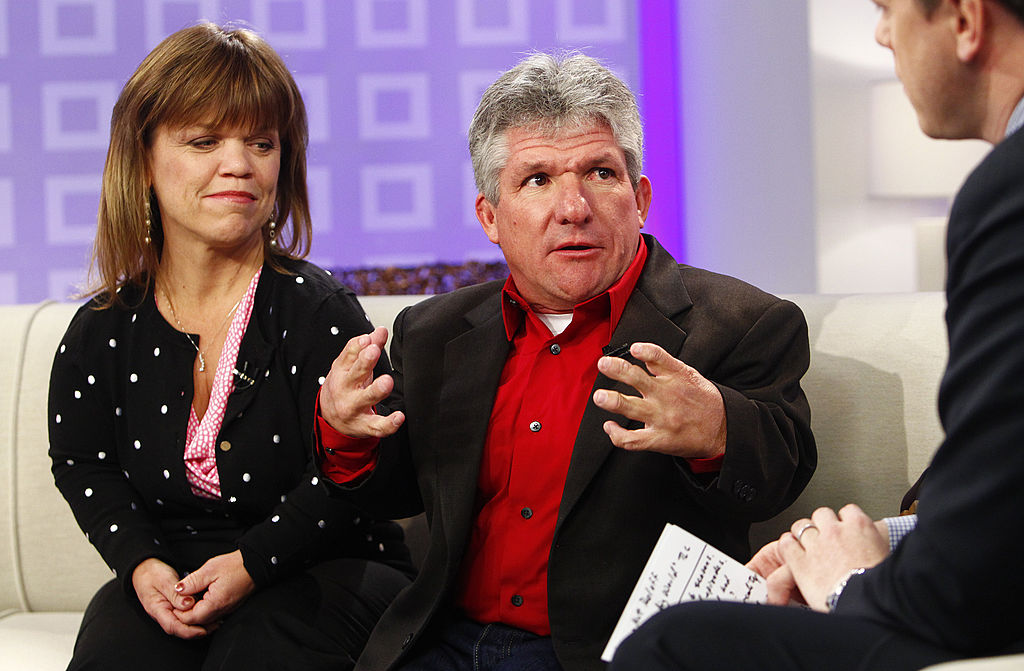 Amy spent much of the last season of the show rife with indecision regarding what she wanted to do with her half of Roloff Farms. The farm has been her place of stability since her divorce from Matt, and it was difficult for her to let go of that even if she knew taking care of the property would become more difficult as she aged. Matt also grew visibly impatient with Amy's indecisive nature, too. He made it known he thought Amy selling her property would be in her best interest, but he was waiting for her to make the move.
Finally, on the finale of the show, PopCulture notes Amy shared her decision to sell. "I don't think any decision was really a good one. I think it's the best one, not only for right now, but I think in the future for me," Amy said. She also added that the only reason the farm worked for her for so long was that "we had two people making it happen." Post-divorce, she was ready to move on.
Records show Amy still owns her half of the farm, however
Amy may have tearfully explained her decision to sell her part of the farm on the LPBW finale, but according to Radar Online, she still hasn't moved off of the property yet. The publication obtained documents claiming both Matt and Amy are still named on the deed of Roloff Farms.
So, were all of the events on the show totally fake? It's highly unlikely the Roloff Farms drama was a complete falsehood, as Matt has also come forward and explained more about Amy's choice and the fate of the farm for the future. As he explained on Instagram post-finale, "I have chosen to buy (and Amy has chosen to sell) me only one side of the farm …. She will remain in her house (and on the farm) and 1/2 owner of our original farm until she decides to leave… At that time we will jointly work to sell the side she lives on together. This may happen in the future but it's not happening yet!"
As for what's happening right now with the property, Matt explained that he "will take title to the DW and can decide to remodel it to be more accessible with a lower kitchen or walk-in shower like my home in Arizona."
Fans are accusing Amy of being a 'fraud' and not giving the whole truth
Many may not have seen Matt's explanation and may be wondering why Amy is still posting photos and references to Roloff Farms to Instagram. And some are even accusing her of being a "fraud" and faking the entire storyline to keep viewers locked in. "I'm disgusted by the fact that you and TLC perpetrated a fraud on your FANS by making it look like you were leaving the farm, wherein the buy out actually only applied to Matt's half of the farm," one fan commented on this Instagram photo. "Shame on you for tugging on our heartstrings only to find out it wasn't true." Another seemed to agree and added, "I hope they do better next season or I think they might lose viewers. I watch because of Zach and his awesome family."
Fortunately, Amy does have some followers who read Matt's post and are on her side. "She is still leaving the farm, just like it showed on the show. I can't figure out where people think there was fraud. She agreed to the buyout and that is exactly what is happening," a follower replied to the "fraud" comment.
We're not sure where Amy's going next, but we're sure she'll prove she's not a fraud and was indeed telling the truth about the buyout situation. For now, we're wishing her and the rest of the Roloffs the best!
Check out Showbiz Cheat Sheet on Facebook!