A Few Lessons – and 1 Surprise – Tom Hanks Learned From Making 'A Beautiful Day in the Neighborhood'
It's been 51 years since Fred Rogers brought his gentle, compassionate, and instructive Mister Rogers' Neighborhood to televisions across America. Rogers' nurturing impact is still felt today.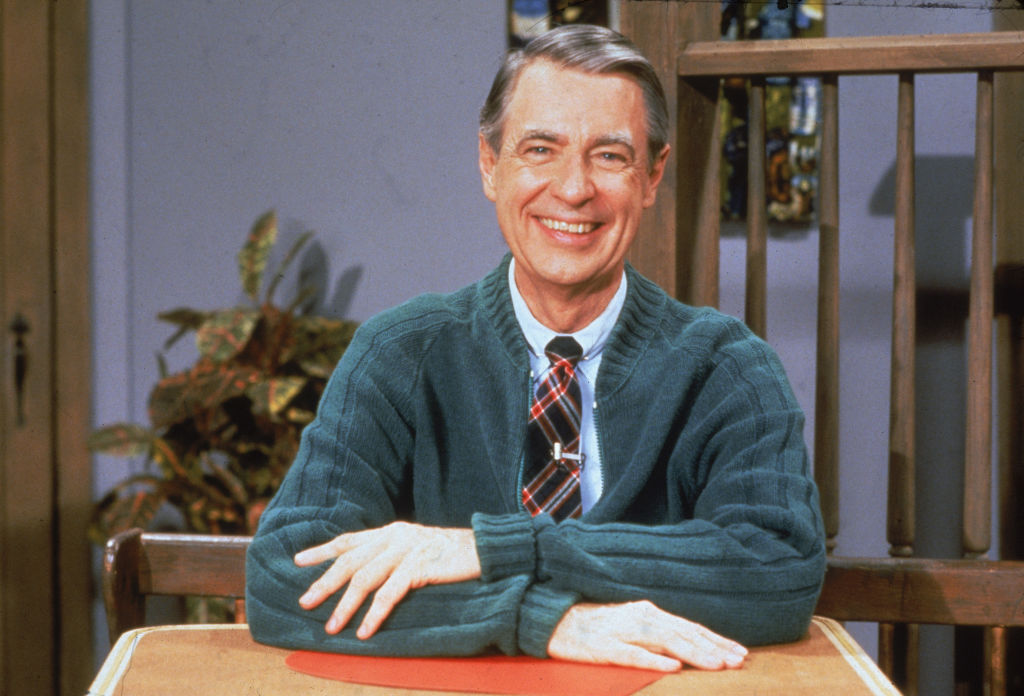 Last year, to celebrate his program's 50th anniversary, the U.S. Postal Service issued a stamp in his honor. Also last year, Won't You Be My Neighbor?, a biographical documentary that proved Mister Rogers really was that kind and loving, was released in theaters to great success.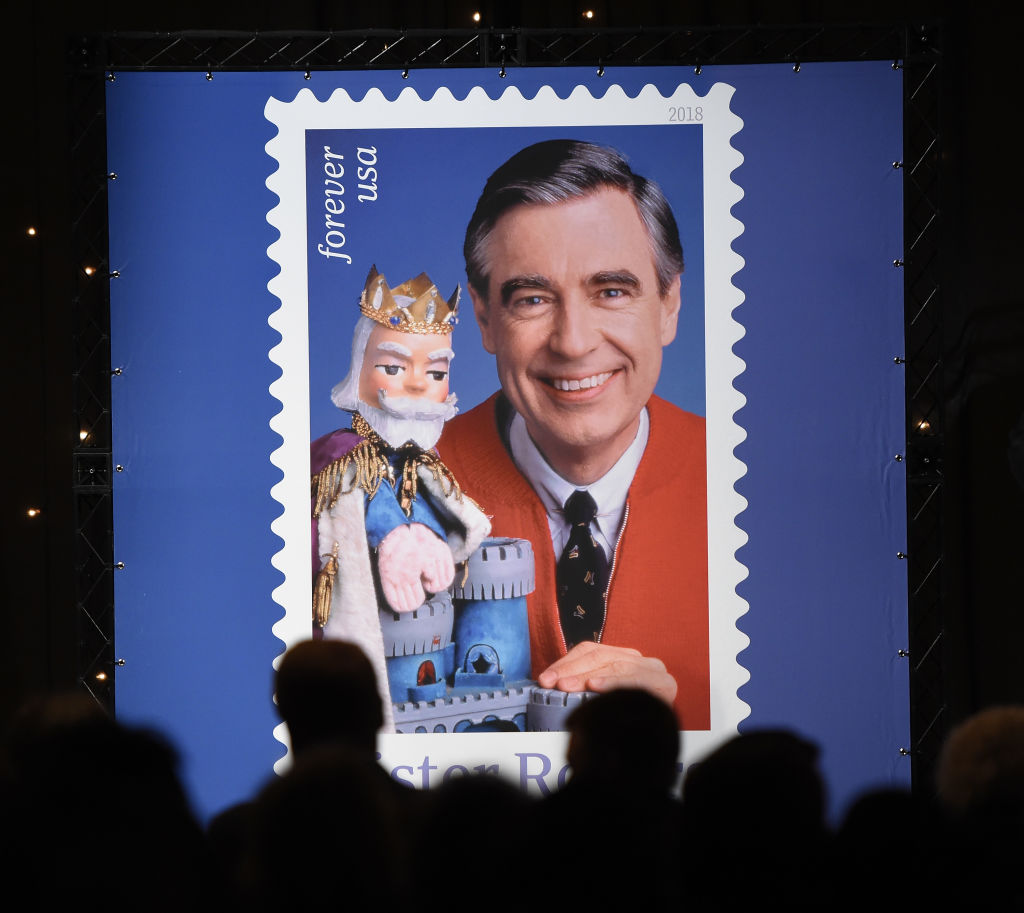 Now, Tom Hanks stars as Fred Rogers in the feature film, A Beautiful Day in the Neighborhood, which has already opened to critical and box-office acclaim.
Though he passed away in 2003, Rogers isn't done teaching. Here are insights Hanks recently learned about Rogers, life, and himself in A Beautiful Day in the Neighborhood.
Hanks learned to slow down and appreciate the moment
The actor was asked by Parade this month what the hardest part of portraying Rogers was.
"Slowing down, finding the cadence and the tempo, because so much of making movies is usually a pressure-filled thing. …That's totally contrary to what Mister Rogers was about. So I would say for me, the hardest thing about playing Mister Rogers was being able to find the quiet spaces inside spaces that had to be filled."
Hanks learned to love people as they are
Hanks said, "There's a question that Fred asks in the film, and he's asked it in a number of public forums: 'Is there somebody who loved you into existence, who loved you so much that you became who you are right now?'
"Who taught us how to love, who accepted us exactly as we are? Who told us that we were special and gave us that foundation of confidence and benevolence that we would not have had if they had not been in our lives?"
Hanks learned he's actually, biologically, related to Fred Rogers
Hanks found out, before his latest film was released last week, that aside from his great talent, there's a reason he's so good at portraying the late children's television host. They're related.
Ancestry.com told CBS News that Hanks is sixth cousins with Rogers, sharing the same great-great-great-great-great grandfather, Johannes Mefford. The company's database of over 20 billion online historical records was used to figure out Hanks' family tree, the company representative said.
Access Hollywood broke the astonishing news to Hanks and his wife, Rita Wilson, at the film's premiere. Wilson was shocked, saying, "No, impossible! You're pulling our leg," and Hanks expressed, a bit like Rogers himself might have, "It all just comes together, you see."
Practical lessons Hanks learned from his cousin Fred
Aside from the deeper lessons learned, Hanks also took in Rogers' folksy common-sense wisdom: "A daily 20-minute swim does a world of good for you."
He also learned what hits the spot first thing in the morning.
"Hot cranberry juice is a perfect morning beverage. Not coffee or tea, but cranberry juice, heated up in, I guess, a microwave. The man got up at 5:30 every morning, so he knew what worked."
Finally, a thought that inspired Rogers and explains his philosophy.
"'That which is essential is invisible to the naked eye'—his framed quote, in French, from Saint-Exupéry's Le Petit Prince. This was Fred's take on life, on being human. And it's correct."
A Beautiful Day in the Neighborhood is in theaters now.
Read more: What Was Mister Rogers' Net Worth at the Time of His Death?