A 'Grease' TV Series Is Coming to HBO Max
An abundance of streaming services set to launch within the next few months are mounting their programming lineups to entice us to sign up. Along with old content they own, these companies have original productions in the works that have viewers excited. HBO Max just announced their plans for a television series based on Grease, and yes, it will be a musical.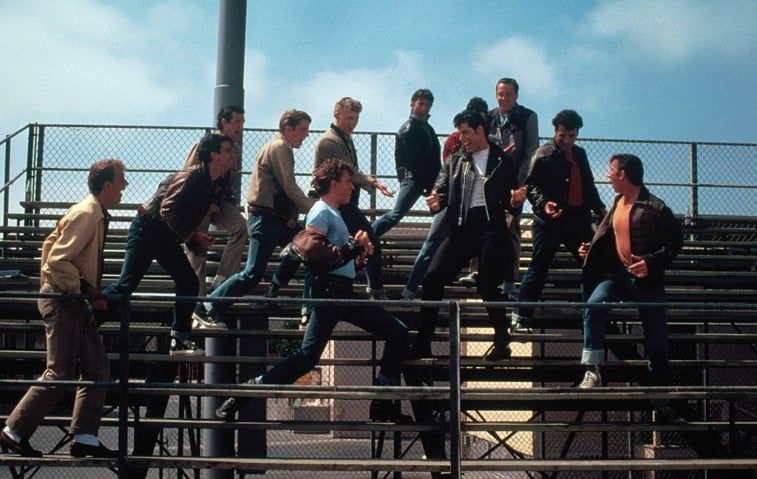 The history of 'Grease' productions
Out of all the play-turned-film adaptations in the world, Grease still ranks as one of people's top ten favorites. Many are more familiar with the movie starring Olivia Newton-John and John Travolta than they are with the play, but the essence of the story is the same.
The play first opened on Broadway in 1972 and went on to run for eight years, ending in 1980. Since then, there have been multiple theatrical revivals, but the 1978 film turned many into lifelong fans. Danny and Sandy's teen romance is the center of the tale but the high school dynamics, teen cliques, and will-they-or-won't-they tension with all the couples proved to be an entertaining formula.
The movie scenes that go along with "You're the One That I Want" and "Look at Me, I'm Sandra Dee" are engrained in Grease fans' hearts forever. Why not take things in a new direction?
New series is actually a spinoff
HBO Max plans on introducing Grease: Rydell High as a spinoff series based on the 1978 film. According to a press release from WarnerMedia, the show will mix things up by keeping some familiar elements and bringing in some fresh ones:
"A joyous musical series set in and around the world of Rydell High, the show reimagines the global smash hit movie with some characters you already know, and a whole lot more you will soon meet. It's still the 1950s, a world that rocks with big musical numbers from the period combined with new original songs as well. It's the peer pressures of high school, the horrors of puberty, and the rollercoaster of life in middle America with a modern sensibility that will bring it to life for today's musical lovers."
Fans will undoubtedly wonder if the series can capture the same youthful vibe of the original movie and if the music will drive the series. HBO Max's execs seem to think so.
Sarah Aubrey, head of content had this to say:
"This is high school and life in small-town USA told on the scale of a big rock'n'roll musical. It's Grease 2.0 but with the same spirit, energy, and excitement you immediately think of when you hear any of these iconic songs. 'You're the One That I Want!' "
Has anyone been cast yet?
So far, no casting announcements have been made but it'd be cool to feature newcomers as well as seasoned actors in the series. Perhaps producers will go the route with a feel similar to Glee? It will be interesting to see if the show can pull in any of its old stars like Travolta, Newton-John, or Stockard Channing to play adult roles.
According to The Hollywood Reporter, the project will be helmed by Paramount TV, the same producers behind Fox's Grease: Live! The outlet also noted that Paramount is developing a Grease prequel film. At this time, a release date is unavailable.