A Look At Brian Tyree Henry aka Paper Boi Best Roles
A well-respected actor with both Emmy and Tony Award nominations to his name, Brian Tyree Henry is one of the hottest stars of the year. His work in the popular TV show Atlanta has made him a household name, but he's been attached to a whole host of exciting projects.
Brian Tyree Henry's stage career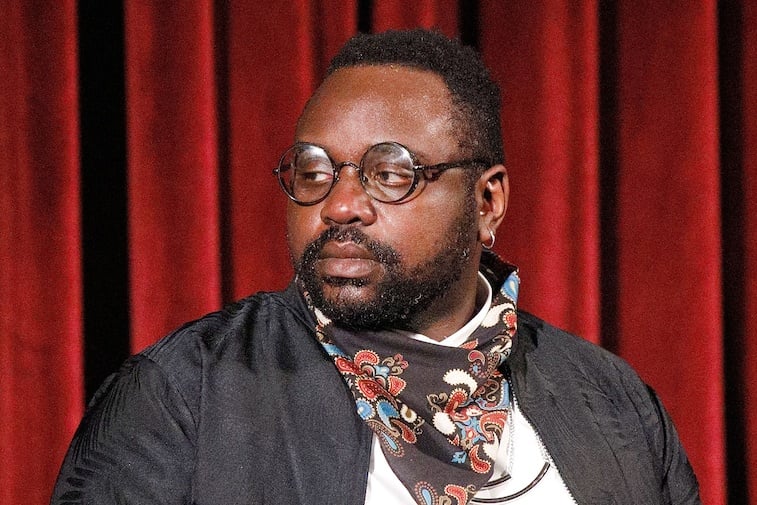 Henry hails from North Carolina and was born in 1982. His father was in the military and his mother was a school teacher – she instilled in him a love of learning, and Henry would go on to earn a degree from Yale School of Drama. Acting was always Henry's first love, and he gained valuable experience on stage, performing in several different hit plays.
Henry appeared in the play The Book of Mormon as an original cast member, portraying the role of "The General." The 6'2 actor received excellent reviews from critics for his performance in the play and went on to score a Tony Award nomination for his work in The Lobby, a hit Broadway show.
Henry's work on 'Atlanta'
Brian Tyree Henry is best known for his role in FX's Atlanta. The show was conceived by triple-threat Donald Glover, who also stars in the show, and revolves around the lives and fortunes of two charismatic cousins involved in the Atlantic music scene. The show first premiered in 2016 to critical acclaim and was quickly renewed for a second season in 2018. The third season is presently being filmed and will debut in 2019.
Henry portrays Alfred Miles, better known by his stage name "Paper Boi." Miles is an up-and-coming rapper, forced to navigate the pitfalls of possible fame while figuring out whom he can trust. Right away, critics and audiences loved Henry's performance as the charismatic rapper, and in 2018, he was nominated for an Emmy Award for Outstanding Supporting Actor in a Comedy Series.
Brian Tyree Henry's other film and TV appearances
After achieving recognition in Atlanta, Henry has been a familiar face in several other hit television shows. In 2017, Henry appeared in This Is Us, the acclaimed drama, and for his work in the episode 'Memphis,' he was nominated for three awards, including the Gold Derby Award for Drama Guest Actor, and the Primetime Emmy Award for Outstanding Guest Actor in a Drama Series.
Henry doesn't limit himself to dramatic work, however – in 2018, fans caught the appealing star making guest appearances in two separate comedy television shows, including Bojack Horseman and Drunk History. He also lent his voice to the animated feature film Spider-Man: Into the Spider-Verse and had small roles in the movies White Boy Rick, Widows, If Beale Street Could Talk, and Hotel Artemis.
What's next for Henry?
.@AtlantaFX's Brian Tyree Henry sat down with us to discuss how he created his character Alfred, a.k.a. Paper Boi https://t.co/15le3vVPPG

— The Ringer (@ringer) October 29, 2016
Brian Tyree Henry has a full docket for 2019 and beyond. Including the premiere of the third season of Atlanta, he will show up in several highly-anticipated films. Catch Brian Tyree Henry in the remake of the 1988 classic Child's Play, and playing opposite such huge stars as Amy Adams, Gary Oldman, Julianne Moore, and Wyatt Russell in the thriller Woman in the Window.
Plus, Henry will soon appear in his first major blockbuster. He scored a role in the 36th film in the Godzilla franchise, Godzilla vs. Kong, due out in 2020. The film will feature a shared storyline between the two famed monsters and includes an all-star cast such as Millie Bobby Brown, Rebecca Hall, Alexander Skarsgard, and Kyle Chandler, as well as Brian Tyree Henry. From stage to screen, this versatile young actor has nowhere to go but up – and might even score his very first award in the New Year!