A Look Inside Meghan Markle's Clean, Green Pregnancy
Meghan Markle is getting closer and closer to her due date (said to be somewhere between the end of April and beginning of May). From what we've seen, so far, she's handled this pregnancy with only the grace and poise one can expect from a pregnant duchess. Her maternity wardrobe has been nothing short of chic, her schedule has remained incredibly busy, and she and Harry are even still squeezing in date nights here and there.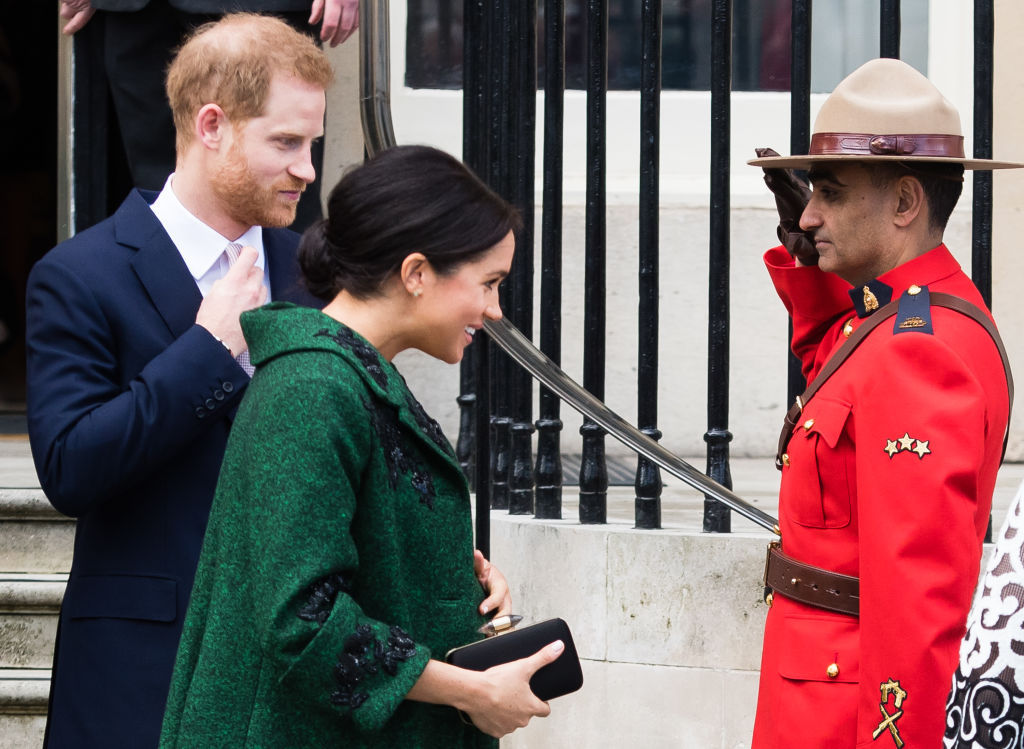 Meghan Markle's pregnancy has been clean and green
A source recently told People that Markle's pregnancy has been a very California-influenced one.  
Markle was born and raised in Los Angeles, and the source told the publication that the duchess's "California roots are coming through" as she prepares to become a mother.
"She's being mindful of what she puts in her body and on her skin and even her at-home cleaning supplies," said the source. "She's hyperaware of what she's using. She's looking for natural things."
The source says that, in addition to the products Markle is using on her body, she is being mindful of what she's eating as well, a trend the source predicts will continue after the baby is born.
"She eats cleaner, and she'll probably make her own baby food. It's going to be clean living for this baby."
The final stages of Meghan Markle's pregnancy
Though she's beginning to be in the final stages of her pregnancy, Markle has been busy overseeing the renovations being performed on Frogmore Cottage in Windsor. The royal couple is expected to move in before the birth of the baby, but moving can be stressful for anyone, never mind someone who's pregnant!
Markle has said that she's excited to finally get to a point in her pregnancy where she can start relaxing and "put her feet up." Her schedule is finally starting to slow down, and once the renovations are complete and she and Harry can move in it should be smooth sailing until the baby's born.
Relaxing Frogmore Cottage
Luckily for the busy royal couple, Frogmore Cottage is said to be a much more relaxing place to live than the hustling and bustling Kensington Palace in London where Prince William, Kate Middleton, and their children reside.
People reports that their source spoke about how both Markle and Harry would like for their home at Frogmore Cottage to be a relaxing sanctuary for their growing family. The source also says this baby has been incredible for the couple's relationship.
"This is a very happy time for Meghan and Harry. This baby has brought them even closer."
Read more: The Real Reason Meghan Markle Wants Her Children to Attend an American School
Check out The Cheat Sheet on Facebook!