'A Million Little Things' Fans Think This Was the Hardest Episode to Watch
A Million Little Things seems to feature an emotional bombshell every week, yet fans of the ABC drama think the latest installment was the hardest episode to watch. Things turned dramatic in the episode, titled "unleashed," after Gary's (James Roday) dog got lost outside of his apartment. So, what made the scenes that followed the most difficult to watch in the show's two-year run?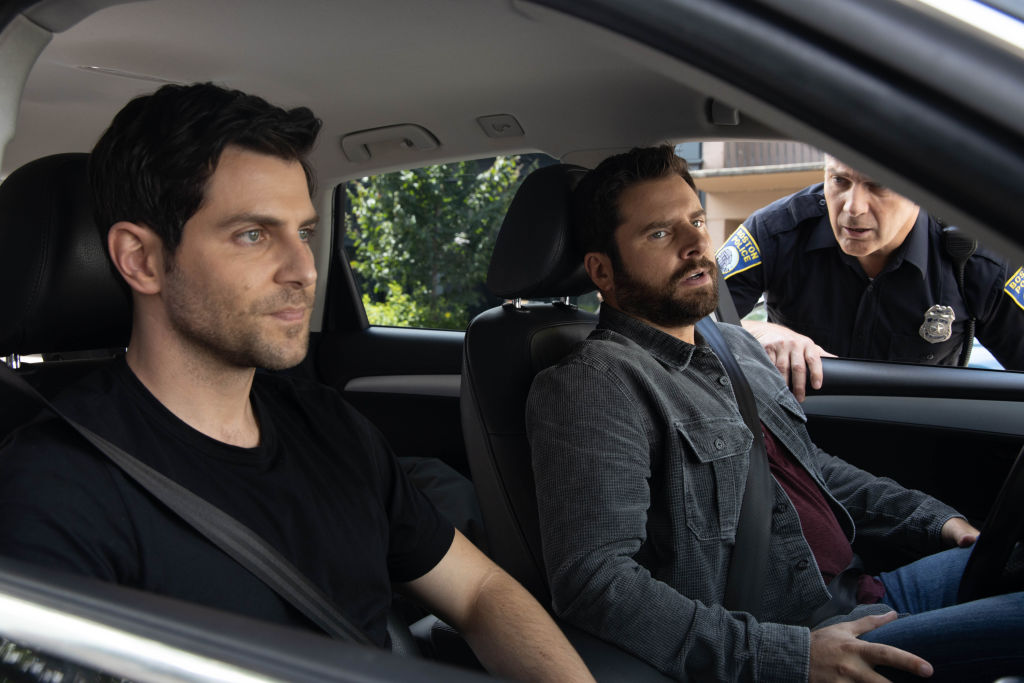 Inside Gary's emotional journey
The episode started with Maggie (Allison Miller) watching Gary's dog, Colin, outside of his apartment. A phone call distracts Maggie from watching the pet pooch and she goes up to Gary's place completely forgetting what she was doing.
After asking Gary about Colin, the two realize that Maggie left the dog on the street. They rush out to find him but it's too late… Colin has escaped into the city.
A devastated Gary enlists help from the rest of his friends — Rome (Romany Malco), Regina (Christina Moses), and Eddie (David Giuntoli) — to help track down Colin. The group eventually finds the dog, but Eddie also uncovers a flyer that reveals Colin has gone missing before.
This means that Gary was not Colin's first owner. Talk about a major turn of events. The news was also another terrible turn for Gary, who has suffered a lot of emotional twists this season on A Million Little Things.
Needless to say, fans were equally heartbroken for the character and took to social media to express their support and frustration with how things are going.
Fans react to Gary's devastating news
While all of the characters in A Million Little Things have experienced loss and heartbreak, the story of Gary's missing dog that turned out to have another owner really tugged on the heartstrings.
Following the episode, fans let loose on Twitter, expressing exactly how they felt about Gary's latest plight.
"#AMLT makes me cry every week, this week is killing me," one fan wrote, while another added, "OMG @heydjnash that ending!!!! My heart hurts for Gary."
Although fans clearly felt for Gary and his dog, others pointed out how Katherine (Grace Park) is the one character who has really needed support throughout the entire show. And while the gang was quick to come to Gary's aid, they have not been nearly as supportive towards Katherine.
That is certainly a valid point, but it also harkens back to what creator DJ Nash previously said about the sophomore season.
Nash warns fans about a frustrating season of 'A Million Little Things'
According to Good Housekeeping, Nash told fans that there was going to be a lot of twists and turns this season and that they would get frustrated with some of the decision making.
"There's stuff this year that is going to make [the audience] upset and concerned and make you lean in, and hopefully it's good TV," Nash shared.
The A Million Little Things showrunner added that he tried to make the storyline as true to real life as possible. Many people, for instance, disagree with how their friends act but still support them through whatever trials they face.
Nash hopes that fans will get to that place this season and, while they might get frustrated with some of the characters along the way, they will come back around in the end.
Unfortunately, we have a feeling that the drama with Gary's dog is only the beginning of his issues, so fans should definitely brace themselves for more heart-wrenching turns ahead.
Are Maggie and Gary in trouble?
Speaking of the coming storm, fans are also seriously worried that Gary and Maggie are heading towards some rough times.
The couple has overcome a lot of obstacles in the first two seasons of A Million Little Things, including her battle with cancer and her mom, Patricia's (Melora Hardin), return. But after the latest installment, fans are convinced that Jason Ritter's Eric could be the pair's breaking point.
Eric received Maggie's brother's heart when he passed away. After getting mad at her mom for keeping her relationship with Eric a secret, Maggie has started to do the same thing and Gary knows about it.
There is no telling what will happen with the two, but fans are definitely worried about their future. And with Gary experiencing so many emotional hits this season, there is a chance that he and Maggie take a break.
Luckily, neither Maggie nor Gary have said that they want to break things off just yet, so there is hope that the couple can pull through. There is still plenty of time for the two to get back on track, and their luck is bound to change sooner or later.
New episodes of A Million Little Things air Thursday nights on ABC.