'A Million Little Things': Jason Ritter Will Join the Cast and Shake up Season 2
"It has been said that friendship isn't one big thing, it's a million little things," Jon Dixon (Ron Livingston) constantly tells his friends this before he kills himself. This one little quote becomes the line that ties everything together on ABC's A Million Little Things. 
A Million Little Things will be returning for season 2 this fall with a new cast member, Jason Ritter, who you may recognize from Parenthood and Kevin (Probably) Saves the World. According to reports,  Ritter is going to shake things up with the storyline involving Maggie (Allison Miller), who recently found out she is in remission from her breast cancer. 
Let's take a look at how this new face could potentially affect Maggie and Gary's (James Roday) relationship.
Maggie and Gary ended 'A Million Little Things' Season 1 with a relationship milestone
Maggie and Gary had a rocky relationship throughout the first season of the show. The pair met during a breast cancer support group, where a one night stand turned into more. At first, we thought it was a simple love story, until we found out that Maggie still has cancer and is refusing treatment. 
Throughout the first season, Gary struggles with Maggie's decision to let cancer take her life until he eventually changes her mind. She loses a bet to Gary, finally agreeing to chemotherapy and, eventually, surgery to remove the remaining tumor. 
Viewers at home are constantly reaching for the tissues during this on-again, off-again relationship and struggle with breast cancer. We all rejoice when Maggie finally commits to take their relationship further by moving in with Gary. 
The best part of this milestone is that she accepts the offer with a little post-it note that says, "I'm in." This sentiment has Grey's Anatomy fans in tears as we reminisce about Meredith and Derek's post-it note marriage. It's only fitting that the show is on right after Grey's Anatomy this fall.
Where does Jason Ritter fit into the storyline with Maggie and how will he shake things up?
We are introduced to Maggie's mother, Patricia (Melora Hardin) in episode 16 of season 1 when she arrives just as Maggie is going in for surgery to remove her tumor. Maggie's boyfriend, Gary meets Patricia during a fight over a parking spot, and the pair do not hit it off well.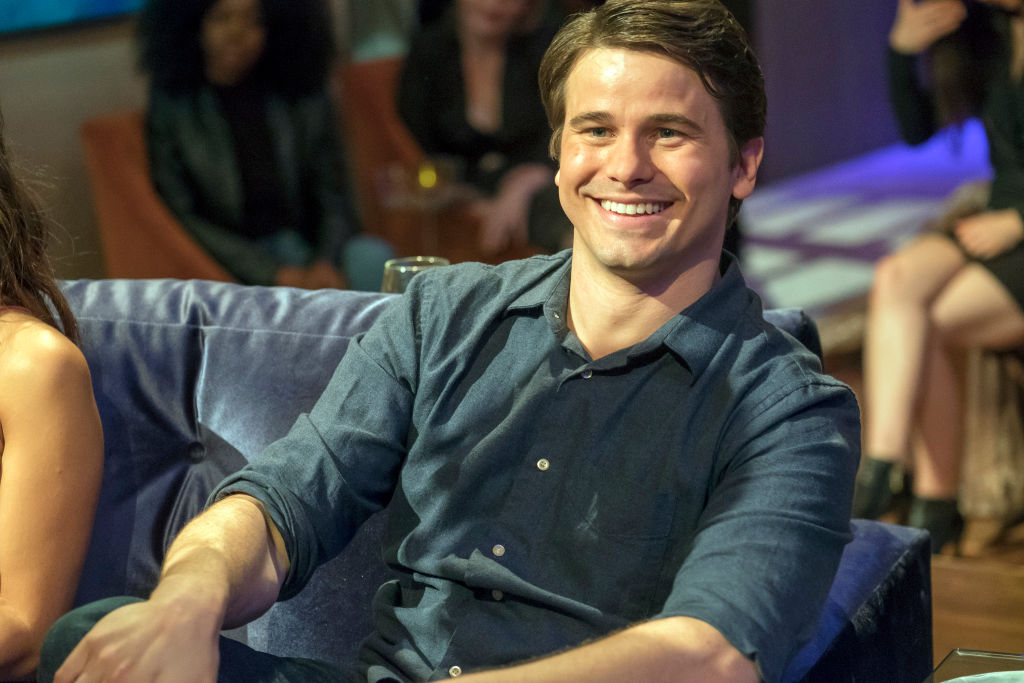 Gary attempts to apologize to Patricia, but she will not hear of it. Tensions run high as they await news of Maggie's surgery. The two finally make amends when they meet in the chapel of the hospital, both praying for Maggie to make it through the surgery cancer-free.
Jason Ritter will join the cast this season for multiple episodes as someone with ties to Maggie's mother. TV Line shared the exclusive where we are told the arrival of this man will "upend everything."
We already know that Maggie's brother, Chad passed away at age 19 in a car accident. Maggie feels guilty that she couldn't save him because she was at the movies with friends. This could not have been easy for Maggie's parents; so it's possible that Patricia had an affair with Ritter's character. 
Now that the cancer is no longer an issue, and the relationship between Gary and Maggie seems to be on the upswing, something new must be introduced into this particular storyline. Another possibility could be that Ritter was somehow involved in the car accident and things are just coming out now, years later.
No matter what it is, one thing is clear, Ritter is very happy to join the cast. "I'm so excited to be a part of this beautiful show!!" he tweeted. We will have to wait and see how he changes up the storyline this fall. 
The new season of A Million Little Things premieres Thursday, September 26, 2019.