'A Million Little Things': When Does Season 2 Premiere?
Grab the tissues because A Million Little Things is about to break your heart and put it back together (again). Season 1 of the hit ABC drama solved the mystery surrounding Jonathan Dixon (Ron Livingston). The show follows Dixon's close-knit group of friends as they navigate his death and other life situations. With a few cliffhangers leading up to the season 1 finale, here's how you catch the season 2 premiere.
Season 2 of 'A Million Little Things' is just around the corner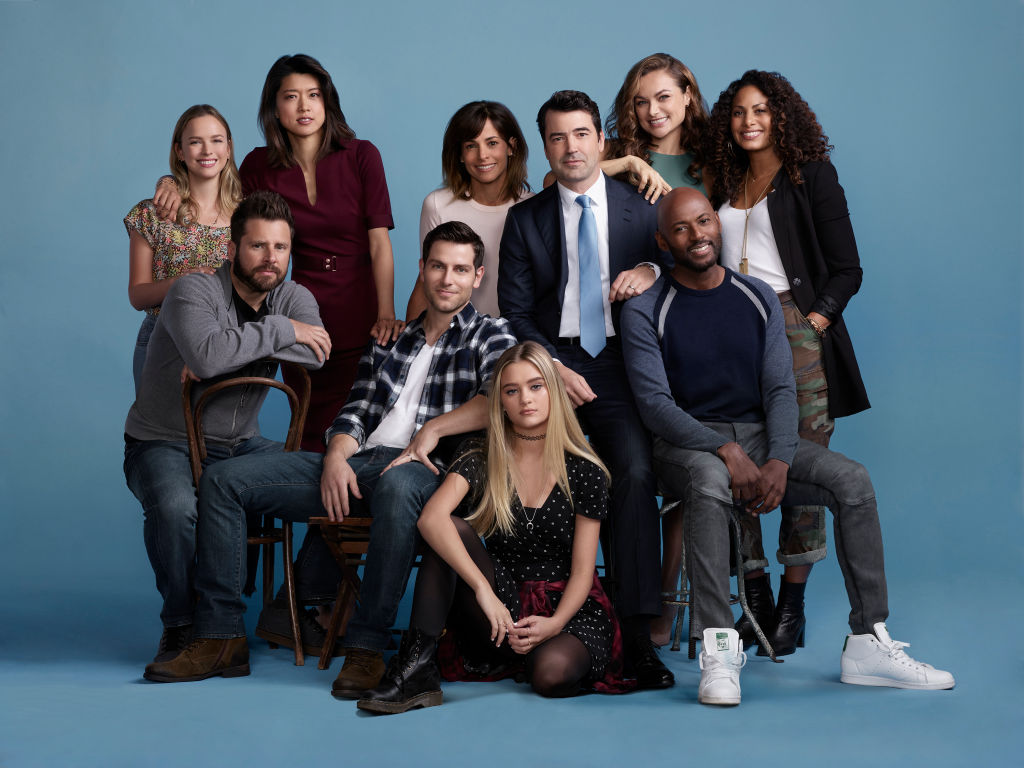 Last summer, ABC announced plans to add a second season of A Million Little Things to their fall lineup. An onslaught of season premieres begins the week of September 22, with A Million Little Things in the 9 p.m. EST timeslot on Thursdays (like last season). Stockpile the tissues and let your tears fall free beginning on September 26.
If the 17 episodes from season 1 weren't enough, series creator, DJ Nash, promises 19 in season 2. In an interview with TV Line, Nash addressed ABC's 22-episode order stating his need to maintain a level of authenticity. "I feel like the compliment our show gets that means the most to me is that it's authentic," he said. "And yet the thing I love most about our show is flipping cards … [But] I don't want to flip cards so much that it feels inauthentic."
Nash's credits include 'Til Death and Up All Night, both half the length of a single AMLT episode. "For a half-hour guy, that's 38 episodes of television," Nash added. "That's a lot of TV."
Who's part of the season 2 cast?
There are dozens of A Million Little Things fan theories out there, but if you're attached to any original cast member (Livingston aside), the show's social media posts suggest everyone returns this time around.
The cast includes Romany Malco, Chance Hurstfield, Lizzy Greene, Stephanie Szostak, Tristan Byon, David Giuntoli, Allison Miller, Christina Moses, Grace Park, and James Roday. There will also be at least one new addition with the announcement that Jason Ritter (Parenthood and Kevin (Probably) Saves the World) will somehow be involved in Maggie (Miller) and Gary's (Roday) storyline.
In an interview with Deadline, Nash hinted at a new mystery surrounding another death but it remains to be seen which Bostonian it'll be. Needless to say, the tight-knit crew will, no doubt, rally — just as they did in season 1.
What's in store this season?
Giuntoli (who plays Eddie) gave Entertainment Weekly a few hints back in February about what's in store for season 2. A few key threads include Maggie (Miller) and Gary's (Roday) relationship post-cancer remission, Rome (Malco) and Gina's (Moses) differing life goals, and how the Eddie/Delilah affair interferes with Eddie and Katherine's reconciliation.
To continue filming the final scene in its entirety, Giuntoli and Park received the season 2 premiere script ahead of ABC. In the same Deadline interview, Nash planned to shoot the entire scene, split into two. If you're dying to know how that "big" talk goes down, make sure you tune in. The premiere picks up exactly where season 1 ended: in the thick of the drama.
The new season of A Million Little Things premieres Thursday, September 26, 2019.
With so many questions left unanswered last fall, A Million Little Things has some explaining to do. It's what Jonathan Dixon would want.