A New Podcast Reveals The Sad Reason Why Frank Sinatra Didn't Marry Marilyn Monroe
You might not have known this, but Frank Sinatra and Marilyn Monroe were reportedly together in the '60s, and things were allegedly really serious.
In fact, the blue-eyed crooner reportedly had plans to marry the Some Like It Hot actress, but he reportedly changed his mind as time progressed. In a recent episode of The Killing of Marilyn Monroe, entertainment journalist Charles Casillo revealed why Sinatra didn't marry Monroe.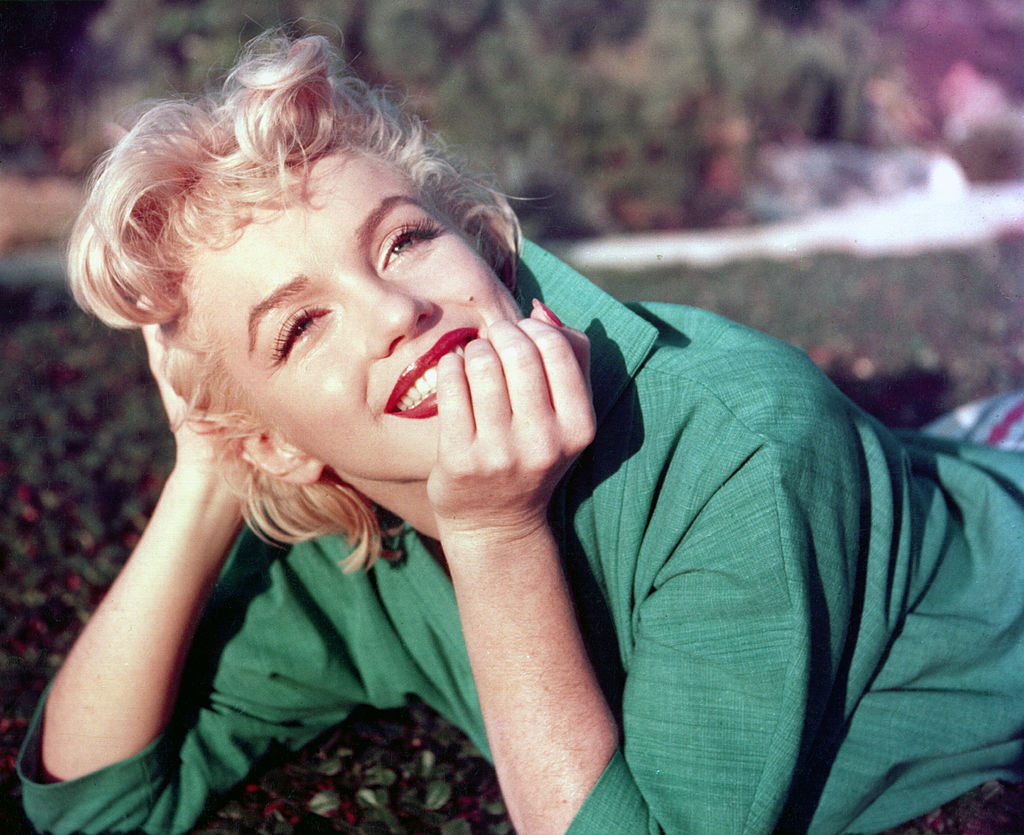 A recap of their relationship
According to The Telegraph, Sinatra and Monroe first met in 1954 while he was still married to actress Ava Gardner (1951-1957). They would begin a relationship in 1961, which lasted "several months." The romance came after Monroe's respective splits from baseball star Joe DiMaggio (1954-1955) and playwright Arthur Miller (1956-1961).
"Like many men, Frank Sinatra fell under her spell. He treated her like he had never treated any other woman. He was very protective of her," Casillo revealed in the episode (via Us Weekly).
After some time, Sinatra reportedly decided that he wanted to spend the rest of his life with the actress. But he allegedly changed his mind after informing his lawyer of his plans.
"He actually went to his lawyer and said, 'I think I am going to marry Marilyn,' and his lawyer talked him out of it," Casillo continued.
"The lawyer said, 'Don't marry her. She's going to commit suicide, and if she kills herself during the time that she is Frank Sinatra's wife, you will go down in history as the man responsible for Marilyn Monroe's death,'" Casillo added.
Sources have made similar comments
In 2015, The New York Daily News published excerpts of a book that offers a closer look at Monroe and Sinatra's relationship. (It's James Kaplan's Sinatra: The Chairman.)
In the novel, sources echoed claims that Sinatra had been infatuated with the blonde bombshell.
"There was no doubt that Frank was in love with Marilyn," said Milt Ebbins, a talent manager.
"Yeah, Frank wanted to marry the broad," Kaplan quoted Jilly Rizzo, Sinatra's close confidante, as saying. "He asked her and she said no."
Some said that Monroe turned him down because she had rekindled her relationship with her former husband, DiMaggio.
But some insiders pushed back on the claim that Monroe refused Sinatra's proposal, saying, "Monroe was desperate to be married to Sinatra. Blind drunk, Monroe would lunge for him in front of the cameras, trying to force their romance into the public."
Monroe passed away shortly after
In 1962, Monroe passed away from a barbiturate overdose. She was 36.
In 2018, Castillo opened up to Fox News about Monroe's "tumultuous" final years. The outlet reported that she had been battling a "crippling depression, anxiety, and low self-esteem" and had been seeing a psychiatrist.
Additionally, she was "struggling with substance abuse, as well as physical ailments, including endometriosis, which resulted in a public miscarriage during her marriage to Miller."
"She had been living a very chaotic and frantic existence in her last months," Castillo explained. "[Monroe] was on a downward spiral… She was 36 years old, and for her, that was devastating… In that era, a sex symbol, a love goddess, like Marilyn was, to be 36 was considered to be at the end of her rope."
But Monroe's death has inspired a number of conspiracy theories. You can read about those and more here.