A Scholarship for Competitive Gaming: Is This a Watershed Moment for eSports?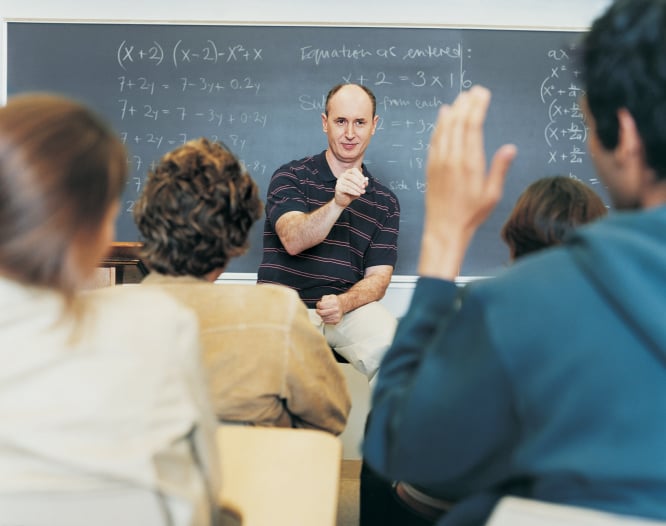 Competitive gaming, known as eSports, is becoming an increasingly big deal. Some people don't even know that eSports exist — heck, many serious gamers don't know the first thing about eSports — but it's a growing industry that's gaining legitimacy from unexpected places. Perhaps one of the more surprising events in the competitive gaming world has just happened: Robert Morris University has announced that it will offer scholarships for eSports as part of its athletic program.
You read that right: playing video games will be part of RMU's athletic program. The scholarships will fund up to half of the tuition and living expenses for eligible students, to the tune of $19,000. Taken with a number of other factors and developments, it's safe to say that we're seeing a watershed moment for eSports. The RMU announcement says: "Robert Morris University recognizes the value and legitimacy of eSports and is excited to add eSports to its already rich athletic program."
RMU is assembling a team of gamers who are highly skilled at playing the team-based real-time strategy game League of Legends. These students will compete in matches against teams from 103 other schools in what's called the Collegiate Star League. Other schools in the league include Arizona State University, George Washington, and Harvard — but RMU is the only one to make eSports an official varsity activity; teams at the other schools are student organizations. RMU is the first school to offer scholarships to students for eSports.
Heading up the program is associate Athletic Director Kurt Melcher, who says, "Robert Morris University has always been at the forefront of providing opportunities for a diverse student population with different interests and skills.  League of Legends is a competitive, challenging game which requires significant amount of teamwork to be successful."
League of Legends is an enormously popular PC game, with about 27 million players from around the world logging in daily. The game is free-to-play, which gives it a low barrier of entry for newcomers. However, the gameplay is extremely deep, and top-tier players pour hours into the game each day to hone their skills.
According to RMU's announcement, the school will seek out the best players it can find, with a focus on gamers who have experience in the League of Legends High School Starleague (HSL.) The HSL is comprised of teams from over 750 high schools across the U.S. and Canada. Teams in the Collegiate Star League will compete for League of Legends developer Riot Games' North American Collegiate Championship and $100,000 in scholarship money.
If validation from a national university isn't enough to convince you that eSports are to be taken seriously, many other factors are in play now as well. The Verge reports that last year the U.S. government began granting foreign eSports players visas that recognized them as professional athletes.
Also, beyond scholarships, there's a lot of money on the line in eSports, thanks to numerous tournaments and championships that are held each year by several organizations. The tournament The International has a prize pool of nearly $10 million, while the first-place winners of Blizzard's tournaments at this year's BlizzCon will win $100,000. Not too shabby.
Just like any fledgling enterprise, the eSports industry faces challenges before it can become as popular as athletic sports that have been around for decades. One problem is that eSports span many different video games, from League of Legends to Call of Duty: Ghosts and Starcraft II. For viewers to learn enough about the intricacies of a game to make it entertaining to watch at a high level of play takes effort. Learning about multiple games would be prohibitively time-consuming for many fans.
Still, eSports is a big business even now, and it's growing fast. Thanks to programs like the one RMU is instituting, there are more ways to make money from playing eSports than ever before. This will help raise the profile of eSports and bring new players and fans into the fold.
More From Wall St. Cheat Sheet:
Want more great content like this? Sign up here to receive the best of Cheat Sheet delivered daily. No spam; just tailored content straight to your inbox.