A 'Spongebob' Spin-off Could Be Coming Despite Backlash From Fans
Spongebob Squarepants is one of the most iconic cartoons of modern times. It premiered in 1999 and continues to entertain people all over the world with its lovable characters from the fictional land of Bikini Bottom.
Earlier this year, Nickelodeon greenlit a Spongebob spinoff called Kamp Koral. However, instead of being excited about it, fans have been criticizing the network for allowing the spinoff to progress. Read on below to learn more about Kamp Koral and why fans want Nickelodeon to put a stop to it.
'Kamp Koral' will be a show about Spongebob's pre-teen years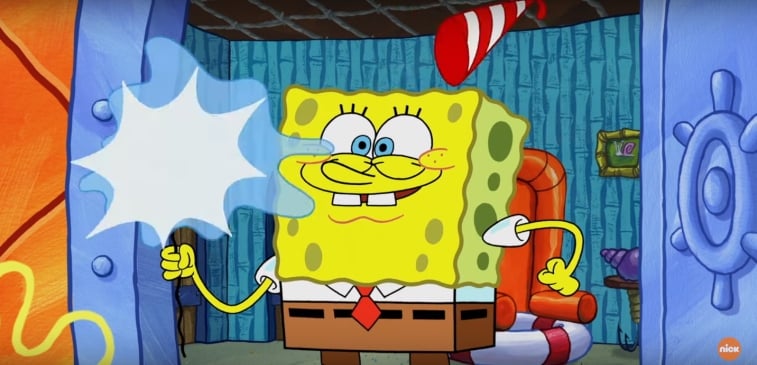 Kamp Koral is the first Spongebob spinoff that Nickelodeon is planning on releasing. The series will follow a young Spongebob as he hangs out with friends at a summer camp.
Deadline wrote: "SpongeBob and his pals spend the summer building underwater campfires, catching wild jellyfish, and swimming in Lake Yuckymuck at the craziest camp in the kelp forest, Kamp Koral."
Meanwhile, Nickelodeon's EVP Animation Production and Development, Ramsey Naito, shared that "SpongeBob has an incredible universe to expand upon and the greenlight for Kamp Koral is a testament to the strength and longevity of these characters known and loved by generations of fans around the world."
It is not clear when the public will be able to watch Kamp Koral, but Nickelodeon has ordered 13 episodes for it.
Fans believe that Spongebob's original creator did not want any spinoffs
Fans have been less than happy about the news of Kamp Koral being greenlit. According to fans, Spongebob's late creator, Stephen Hillenburg — who passed away in November 2018 — did not want any spinoffs of his show. So, making Kamp Koral was simply a disrespectful move on the network's part.
There is a Reddit thread that compiled different interviews that Hillenburg did in which he expressed disapproval for spinoffs, crossovers, and anything of that nature. The thread also mentioned that Paul Tibbitt, a former showrunner for Spongebob Squarepants, said that Hillenburg "would have HATED" the idea of Kamp Koral.
This led to a petition on Change.org to cancel the spinoff series. The petition currently has more than 75,000 signatures.
"I always find it funny how Nickelodeon agreed with all of us that the NFL baited us for views and disrespected Hillenburg at the Super Bowl, yet many months later Nickelodeon doesn't see a problem with making unnecessary cashgrab spinoffs," one Reddit user said.
However, some people also pointed out the reality of show business, which is that creators rarely have full control over their work. Ultimately, it all comes down to the fact that Nickelodeon has the legal right to do what they want with Spongebob.
"That's part of the deal if you want major funding to get your show on air," another Reddit user said. "If you want full control you'll have to make and publish it yourself on your own site… Hillenburg might not have wanted it but that doesn't mean a spinoff is bad or will be unsuccessful. If Kamp Koral works out then he ends up looking like the guy who wouldn't take his property to the next level when Nickelodeon would."
Nickelodeon reportedly has plans for more 'Spongebob' spinoffs
In the end, it seems that Nickelodeon's goal is to do as much as they can with the Spongebob brand while it is still relevant in the public's consciousness. Aside from Kamp Koral, the network reportedly has plans to make more spinoffs in the coming future.
Nickelodeon President Brian Robbins shared with Variety that he is interested in making more shows focusing on other characters in Bikini Bottom like Sandy Cheeks and Plankton. He compared it to the Marvel franchise, where there are many shows and movies focusing on different aspects of one single universe.