A Suspected Murderer Featured on Investigation Discovery's 'In Pursuit with John Walsh' Has Been Arrested
A man suspected of murdering a man in New Orleans more than two years ago has been arrested by U.S. Marshals in Mexico. Martin Jose Jarquin-Estrada, age 31, was apprehended in Zacatecas on October 15, the U.S. Marshals Service said. He allegedly stabbed to death his friend Elkin Corrales in February 2017. 
Jarquin-Estrada was featured on an episode of the Investigation Discovery show In Pursuit with John Walsh that aired on January 29, 2019. He appeared in the "15 Seconds of Shame" segment in the episode "Deadly Poser."
This is the 8th fugitive featured on 'In Pursuit' who has been apprehended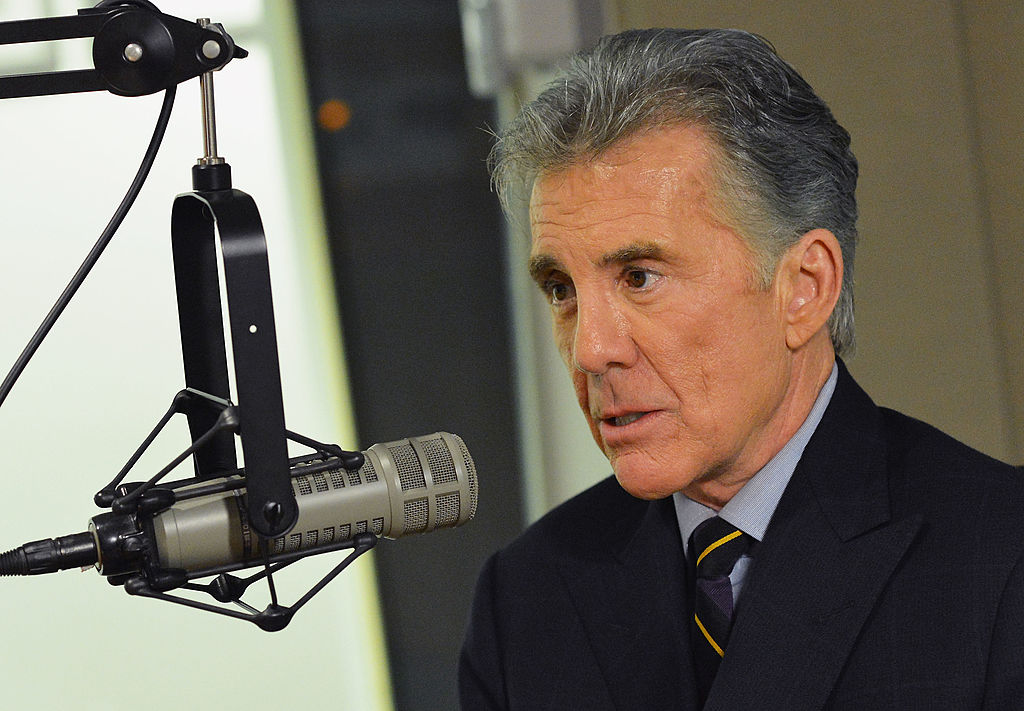 In Pursuit with John Walsh premiered in early 2019. Though only 12 episodes of the show have aired, eight fugitives featured on the program have already been apprehended, Investigation Discovery says. The series, which also profiles missing children, is broadcast globally, the network noted, with the goal of finding fugitives who may have fled the U.S. 
Jarquin-Estrada is accused of killing Corrales after the two got into a fight while drinking, according to a report from Nola.com. Corrales's brother-in-law identified Jarquin-Estrada as the killer. It's not clear if a tip from a viewer led to his arrest, but according to Investigation Discovery, being profiled on the show prompted him to flee to Mexico. 
In February, a viewer tip did help police locate Luis Frias, who had been charged with murdering his ex-wife in 2013. He was featured in the show's first episode.
"The first fugitive on the very first episode of In Pursuit has been captured and will brought to justice," host John Walsh said in a statement after Frias's arrest. "A victim's family doesn't have to look over their shoulders anymore. Luis Frias, wanted for the murder of his ex-wife Janett Reyna, has been apprehended in Mexico from a direct tip from one of our brave ID viewers and thanks to our great partners, the U.S. Marshals. Keep looking out for each other out there, and I promise, we will keep listening."
Walsh, the former host of America's Most Wanted, became a prominent victims' rights advocate and TV personality after his son Adam was abducted and murdered in 1981. 
Season 2 of 'In Pursuit with John Walsh' premieres January 15 
A 12-episode second season of In Pursuit with John Walsh premieres Wednesday, January 15, 2020, on Investigation Discovery. 
"There is still so much more work to be done," said Henry Schleiff, Group President of Investigation Discovery, Travel Channel, American Heroes Channel, and Destination America, in a statement. "I firmly believe that by bringing together an icon of justice like, John Walsh, with Investigation Discovery's active and engaged audience, we can help bring even more answers to families who have sought answers and demanded justice for far too long."
If you have information on a fugitive featured on In Pursuit, you can submit your tip on the show's website or call (833) 3-PURSUE.
Read more: This Is Why You're So Obsessed With True Crime Shows
Check out Showbiz Cheat Sheet on Facebook!